With many many SEO tools available online, it can be quite difficult to decide on which tools provide you the best data and the best value for money for your business.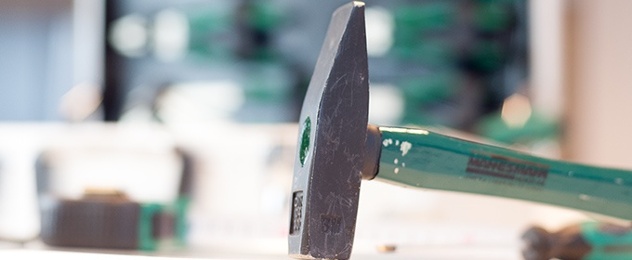 Here are some of the good SEO tools that we think would make your research much easier.
Did we mention that these were completely free?
Here are 7 amazing free SEO tools which you need to start using right now. For this list, we have included all tools which are free or at least have a free version available for limited use.
1. Xenu Link Sleuth
The Xenu Link sleuth is without a doubt one of the best free crawling tools available on the internet. Xenu allows you to crawl your entire website and provides you a lot of data in an easy to use excel sheet (see the Xenu tip below) You can also use Xenu to create xml sitemaps for your website.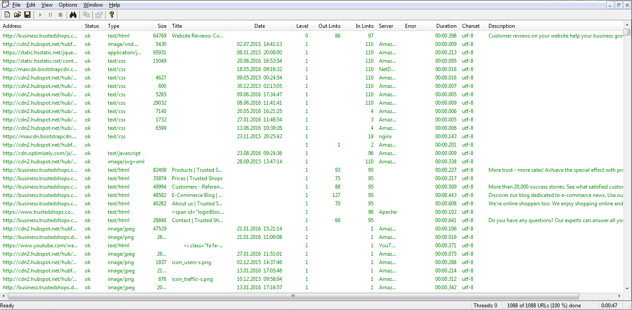 Xenu Tips:
1. Large websites could take quite a long time to download. You can see the URLs remaining at the bottom right corner. Patience is a virtue here.
2. Exporting the file to excel for analysis can be tricky. You must save the result by clicking file >> save as tab separated file. Then simply open the txt file you saved, select all, copy and then paste it in a new excel sheet.
2. Open Site Explorer
Even in the basic free version from Open Site Explorer (OSE), you can get a great overview of the quality backlinks to your website. The tool also allows you to see some more basic metrics about your website. Explore the left navigation bar on the tool to see what more you can do.
My favourite reason to use this tool is to benchmark against competition. OSE allows you to gain page, domain and sub domain level details about your link quality alile benchmarking against 4 competitor. The end result of the tool can end up looking something like this: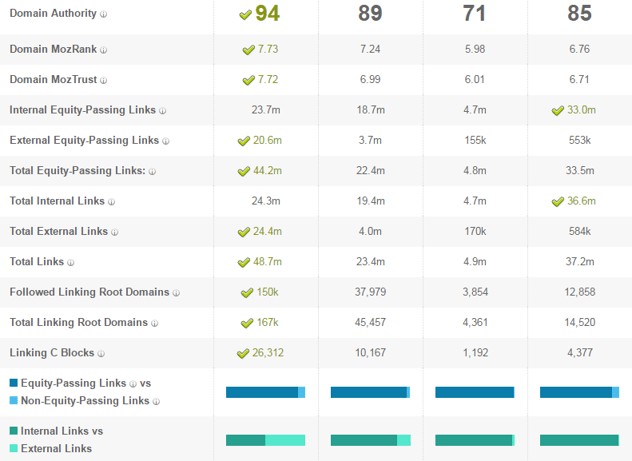 OSE Tip: Use OSE as a tool to keep track of your broad metrics. Keep checking on these numbers once a month to see any noticable change in your or your competitors numbers.
3. Screaming Frog SEO Spider
Similar to the link sleuth, Screaming Frog can also give you a good crawl export of your website.Just like XENU, you must install it on your system to start using it.
The Screaming Frog report will give you an analysis of your broken links, page titles, descriptions, response codes, page sizes and much more. Definitely worth the installation effort.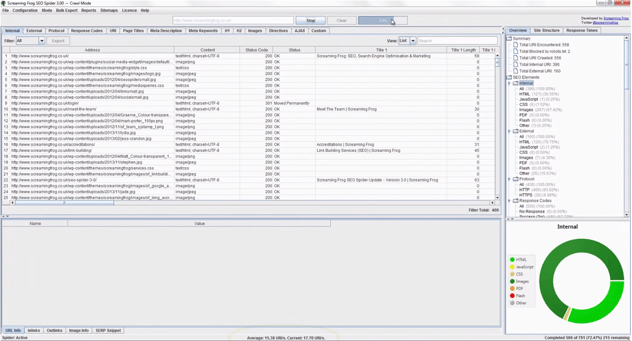 Screaming Frog Tip: They have a nice little video on the download page to show you how to use the tool.
4. Onpage.org
Onpage.org is a good overall research tool especially for very small businesses. You will still need to login and create an account, however, the free version allows you to create 1 project, track 5 keyword rankings for upto 100 URLs. For larger websites however, it would be helpful for you to upgrade to a pro account.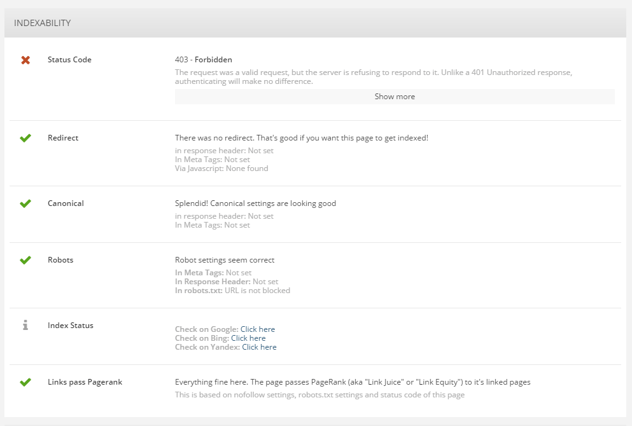 OnPage.org Tips:
Use it to scan your website and keep track of important website issues. The tool will identify important issues for your website which saves you a lot of analysis.
The free version allows you to scan one URL in real time. You can use this on your most important pages to see what you missed. The above snapshot is from one such report.
5. Google Analytics
No website is complete without proper tracking of the metrics involved. Google provides you a free and at the same time an extremely professional tool for analysing website traffic and performance.

Google Analytics (GA) can not only show you where your visitors come from, but also how these visitors interact with your website. A good analytics set up is important for every website.
GA Tips: If you already have GA installed, check if you are tracking the following.
1. The conversion funnel: How are visitors navigating your website to finally make a purchase. Are many users dropping off during checkout?
2. Goals: Are proper goals tracked and have been assigned a value? Do you know what your every visit is worth.
3. Tagging: If you are using multiple marketing channels, can you see their performance in analytics easily because they have been tagged?
GA can be an immensely powerful marketing tool for those who know how to use it. If your business wants to be serious about online marketing, hire someone with good GA skills.
6. Google Search Console
Google communicates with you through the Search Console (previously webmaster tools). The search console can show you your crawl errors, the google bot activity on your website, help you test your robots file, upload sitemaps to improve crawlability, tell you about security issues on the website, give you your Google indexing status, show you your internal and external links, set your website targetting option and much more.
Google will also send you communication regarding your website (like if you have a penalty etc.) through the search console.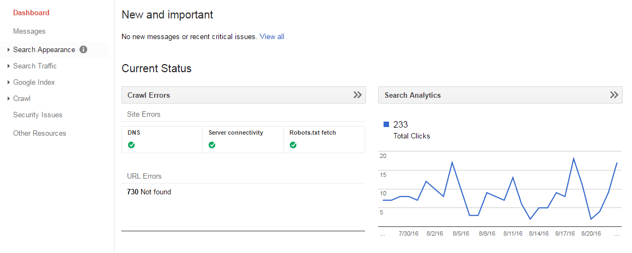 7. SERPS keyword rank checker
If you run a small business and would not want to invest in a full scale rank checking tool (which we would recommend for best results), you could still check your results with good accuracy using the keyword rank checker. This free tool helps you accurately track your website ranking based in different countries. You could select between Google and Bing and also select a cery specific area to see local results. The tool will obvously not take into account any personalised results that might influence individual search results.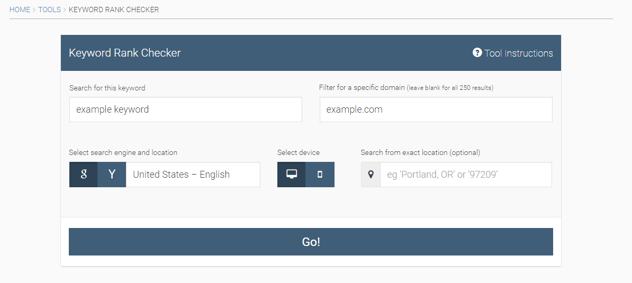 Keyword Rank Checker Tip: This tool is great for local businesses to see how you perform on search in a particular location. You can also export the top 250 results for a keyword to see how your competition fares in the same area for this keyword.
Test out and stick to the ones you like:
Depending on your businesses needs, it is important that you do not get stuck in an infinite loop trying to gather metrics from many tools. All tools work differently and it is likely that results vary to some extent.
Choose the best tool that meets your business requirements and stick to it. Over time, you will be able to benchmark your performance if you keep using the same system for an extended period of time.
Leave your comments below if you would like me to bring more such free tools for your specific needs.
BONUS DOWNLOAD: Get our Product page SEO Checklist for free!
---