The COVID-19 disease (formerly 2019-nCoV), a.k.a. the coronavirus has been dominating the news around the world lately. Our neighbouring countries have already been affected, and the UK is no exception. With thousands diagnosed, what effect does the coronavirus have on your business?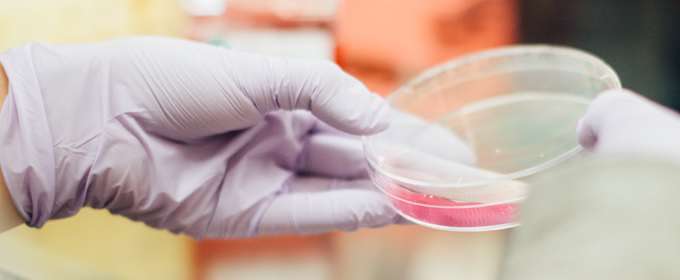 Because this type of coronavirus is so new, we still don't know everything about it. The disease first appeared in December 2019 in Wuhan (China). The World Health Organization (WHO) is busy with experts, governments, and partners trying to find both solutions for vaccinations as well as treatments.
For some basic information about COVID-19, watch this video:
Help for UK businesses
As the number of infections in the UK increases, the number of measures taken to prevent further spread also increases. This not only affects you as a person, but also as a company.
That is why the government has created a special website to inform small businesses on how they will be supported in these troubling times. The COVID-19 Support for Businesses page is updated quite often. They've also created a page as a guidance for employers.
The HMRC coronavirus tax helpline is 0800 024 1222.
If you have any questions regarding symptoms, the NHS has set up a page for you to answer some questions. Afterwards, you will be guided as to the next steps you should take.
Also, keep in mind that there are people who will try to scam you during this situation. Always be careful about sharing information with people who call you.
Insurance
Many insurance companies are beginning to limit the terms of their business coverage. As you might imagine, they want to avoid having to make payments for issues related to the coronavirus.
With many businesses up for the renewal of their insurance contract at the beginning of the month, many insurance companies are making changes to their terms and exclusions.
The general idea is that these insurance companies want to close up any loopholes and ambiguous language as to avoid being on the hook and paying out money to their policyholders.
It will be interesting to see what policies will exist in the future regarding pandemics and how popular they become among SMEs.
If you're renewing an insurance policy, just make sure to read the fine print.
Travelling
By now, you probably know that travelling anywhere is all but impossible right now. Trade fairs and conferences around the world have been cancelled, so there is probably no urgent need to go abroad anyway.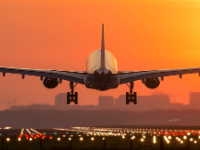 The Light + Building exhibition in Frankfurt, for example, has been cancelled as a precaution for visitors.
Perhaps, the most high-profile trade show to be cancelled is the Mobile World Congress, which is held in Barcelona. Cisco Live, which takes place in Melbourne has also been cancelled.
If you are a citizen or long-term resident of another country, you will probably be allowed to enter the given country, but even this is no guarantee at the moment.
At the moment there are various risk zones, such as China, Taiwan, Singapore, but also Italy, which has surpassed China in the total number of deaths. Also, certain states in the U.S. are considered high-risk areas, including California, Washington, and New York.
Do you want to double-check whether the area you are travelling to is at high risk? Check this website and enter the country where you are going for current travel advice.
Warehouse and home-office
If your business has a warehouse, you might fear that it will come to a standstill.
Here's a good first tip: make sure that only people who need to be there are there. If the warehouse can be managed with less personnel, do this. No, you shouldn't be firing people, but you might want to consider spreading the shifts out more so that less people are in at the same time.
Whoever can work from home, should be doing that.
Your hands
By now, this probably isn't news anymore, but you should be avoiding physical contact completely. Shaking hands is completely out of the question at this point.
When it comes to washing your hands, make sure you do it often, before and after handling certain goods that you suspect might be at risk. Hand-sanitizers are also useful, but nothing beats hot water and soap.
Packages
Nowadays, it is normal to import and export goods to and from other countries. As mentioned earlier, the virus is now no longer only in China, but in other countries as well.
An infected person only shows symptoms after a few days, so unknowingly spreading the virus is very easy. If an infected person has held your package without knowing they are sick, how risky is it that you'll get infected?
You can find more information about this from the World Health Organization (WHO) FAQs section. First: how long does the virus survive outside the body of an infected person (i.e. on objects)?
Because it is a relatively new virus, it is not yet clear exactly how much time the virus survives on an object, such as your package. The information that WHO releases on the coronavirus is based on the current status of COVID-19 as well as similar viruses of the corona family.
WHO concludes from this that the coronavirus survives outside the body for a few hours, up to a few days. This is influenced by, among other things, the temperature, humidity and so on.
The chance that commercial products get infected is low and contamination via a package that has been transported and exposed to various elements is also very low.
WHO therefore clearly states:
Yes, it is safe to receive a package from an infected area.
Do you think that your package has been contaminated? Clean your package and its contents with a simple disinfectant. Do not forget to clean your hands with an alcohol-based soap, or with regular soap and water. Do not touch your face, mouth, eyes, etc. without cleaning your hands.
Logistics
Interestingly, NASA and ESA (European Space Agency) have observed a decrease of NO2 in China since the COVID-19 outbreak.
This gas (aka nitrogen dioxide) and is produced as a by-product when fossil fuels, such as coal, oil, gas or diesel, are burned at high temperatures.
The decrease, however, is because factories have been closed to prevent further spread of the virus in the area (among employees).
The result of this is that fewer products are produced, so many businesses have to wait longer for their deliveries. Naturally, this will affect deliveries to consumers as well.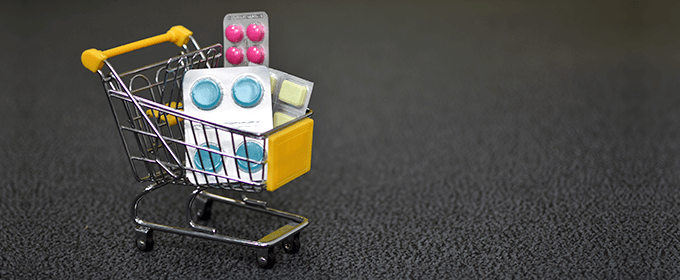 Your customers may complain or leave bad reviews because things have suddenly been given a longer delivery time than you originally put on your website. Be clear and honest to your client in this and make sure delivery times are labelled correctly on your site, even if it is temporary.
Is it safe to go outside?
As a store owner you often have to go outside. Even if you run a webshop from home, you probably still have to post the packages.
WHO and the NHS (National Health Service) have stated that in general, you can go out into public spaces unless you have been in high-risk areas, have been in the vicinity of a confirmed carrier, or if you have been near risk-areas and you have symptoms.
Symptoms of COVID-19 are: coughing, fever (or elevated temperature) and shortness of breath.
For pharmaceutical (web) shops
If you sell medication for flu symptoms (such as cough syrups, etc.) or immune system enhancers (vitamin C tablets, etc.) and especially if you sell mouth masks, the demand for this may increase. Most of the symptoms of this new coronavirus resemble the flu.
There is currently no vaccine or medicine against the new coronavirus, so the way patients are helped (and cured) is by fighting the symptoms while the body itself fights the virus.
Recommended reading:
What to Know About Selling Medicine Online in the EU
In short
The World Health Organization says we don't have to worry when it comes to trading with China or other infected countries and territories. The chance that the virus attaches itself to a package is small, but secondly, the journey to Europe is long enough that the virus would not survive the journey.
If you have to travel abroad, pay attention to travel advice and wherever you are: it never hurts to wash your hands an extra time and to sneeze into your elbow (like Dracula!).
For more information and updates on the coronavirus, you can also head to gov.uk for the latest updates as well as the links mentioned above.
To get our free checklist with tips on managing your business during the coronavirus outbreak, click on the button below: