Happy New Year and welcome back to the first edition of E-commerce Compact in 2021!
In this article, learn about the rollout and changes for Google's December 2020 Core Update. Also, read about new research data revealing the increasing popularity of short video ads and EU retailers experiencing location-based supply constraints. Finally, keep reading to find out about a new feature in Instagram for businesses.
6 seconds is all it takes: Short Video Ads work best
The popularity of social media platforms like Instagram, Snapchat or TikTok has reveaked that users love short videos.
New research conducted by Magna Global, Mediabrands' resource organisation, shows that shorter video ads lead to a higher engagement rate and to greater effectiveness. Magna analysed user interactions with over 7,700 video campaigns.
The study shows that brief videos have a bigger effect on users than longer video ads.
Nowadays, users are used to short video content as this is what platforms like TikTok and Snapchat have increasingly focused on. Advertisers have also learned how to communicate their messages through short video clips.
Up until now, short video ads were mainly used as a tool to increase brand awareness. The Magna study now shows, however, that videos with a duration of about six seconds can also help to enormously increase purchase intents and create a brand preference among users.
The report also revealed that even 15-second clips can lead to users closing the ad, instead of watching it until the end. This is true even though the majority of the content presented on TikTok, for example, has this "longer" length.
Surveying users also showed that shorter video ads are more popular on average.
Magna Global found that 15-second video clips are more likely to be skipped than six-second ad clips.

Some of the surveyed even stated that they would rewatch brief video ads while clips with a length of 15 seconds were less likely to be rewatched by users.
This report makes it obvious: consumer behaviour has changed in the way that shorter video ads now lead to more success. Brands should therefore consider producing shorter video clips to step up their social media marketing game and promote their shop through this format.
Recommended Reading:
5 Top Tips for Generating E‑commerce Leads through Video Marketing
Businesses can now add a WhatsApp chat button to their Instagram profile
WhatsApp and Instagram continue their transformation to offer all kinds of handy tools to businesses. The latest innovation that these two social networks added is the possibility of connecting WhatsApp Business with an Instagram profile. This way, communication with customers can be accelerated, doubts can be resolved and sales can be closed.
Instagram previously only allowed companies to share their phone number in their profile, but there was no concrete link to WhatsApp. This meant that the buyer had to save it to their phone first in order to communicate with the brand. With the new update you will only have to click on the phone symbol to be redirected to the chat with the company.
Users can now link their Instagram business profile with their WhatsApp account. In order to do so, three things are required:
have an Instagram Business account for your company.

have an account in the WhatsApp Business or standard app.

have the latest version of the app for mobile devices.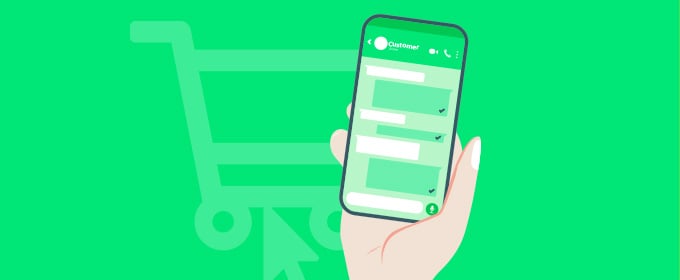 The most important thing is that the accounts are linked from WhatsApp Business, instead of the other way around. To do this you must follow certain steps:
Go to Business Tools > Settings

Under Settings, tap Linked Accounts

Tap Instagram, and then tap Unlink
Google: December 2020 Core Update rollout is complete
Two weeks after the official rollout of the December 2020 Core Update, Google has announced the finalisation of the rollout. The tech giant officially declared this via Twitter.
What has changed?
With the latest Core Update, Google has reorganised SERPs once again just before the end of the year. During the two weeks duration of the rollout, webmasters have experienced major fluctuations in Google rankings.
In fact, some even say that this recent update could have more effects on rankings than the last Google Core Update in May 2020. Various analyses, for example by Search Engine journal or Moz, revealed both winners and losers of the update.
However, all developments were on the brink for days. This was due to several ranking reversals, in which factors that were once performance gains on a website suddenly turned into losses - this also occurred the other way around and some websites suddenly ranked higher.
Since the rollout is now complete, massive changes in ranking are no longer to be expected in the context of the December Update. Now is the time for webmasters and online shop owners to analyse the developments on their own pages, to (hopefully) be happy about profits, and to exploit optimisation potential.
Recommended Reading:
Grow My Store: Google's Free Tool to Optimise Your Online Shop
50% of EU retailers experience supply constraints based on their location
The European Commission published a study pointing out territorial retail and wholesale supply constraints in the EU. These restraints, the so called Territorial supply constraints (TSCs), as well as differentiation of products, could limit traders to source goods in, and to resell goods to other EU-member countries.
The European Commission thinks these constraints can contribute to fragmentations of single and local markets.
"These may impede or limit the ability of these traders to source goods in other EU countries than the one in which they are based. It can also prevent them from reselling goods to other EU countries than the one in which they are based", the Commission states.
In terms of fast moving consumer goods (FMCG), the Commission surveyed retailers and wholesalers who reported having experienced refusals to supply, differentiation of product packaging and content, and destination obligations when purchasing from multinational producers.
According to manufacturers this is because of internal structures. National offices mirror the national structures of retailers and focus on fulfilling local consumers' needs.
However, the wide range of prices that are being charged by manufacturers across EU-member states cannot be only explained by factors such as different tax regulations or different labor costs.