In this webinar, you will learn
In this webinar, Max from MakesYouLocal, will show you how to establish and operate localised and successful online shops across several countries. Initially, we'll summarise the 4 disciplines that all successful webshops do well. This will be followed by the steps you need to go through to build a successful localised online shop abroad. When that part is handled and the shop is launched, it is about winning customers over from skilled local competitors. The last (but very important) part of the webinar is dedicated to sharing our experiences on how to grow in a profitable way in a new country.
Our Webinar Team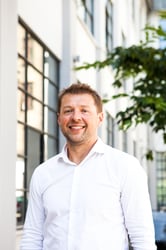 Max Riis Christensen
Max Riis Christensen, from MakesYouLocal, is specialised in cross-border e-commerce and works fulltime on such projects these days. He has detailed insights on the challenges as well as opportunities of localisation all over Europe and works with a great network of local e-commerce specialists.

His work with cross-border e-commerce also includes website optimisation, CRM strategies, online marketing, and supply chain optimisation and outsourcing.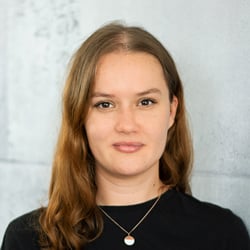 Lucinda Browne
Born in Germany with a South-African and British background, Lucinda Browne works in performance marketing at Trusted Shops for the international and Spanish markets.
She enjoys optimising ads, creating content for the different social media channels, and staying up to date with the newest tips & trends in the e-commerce sector.


Webinars with Trusted Shops
Benefit from 1 hour of focused e-commerce and online marketing knowledge
Ask our experts your questions after the webinar
Afterwards, you will receive a recording of the webinar free of charge
You would like to participate in the webinar?