Stikets: Increasing Revenue with Trusted Shops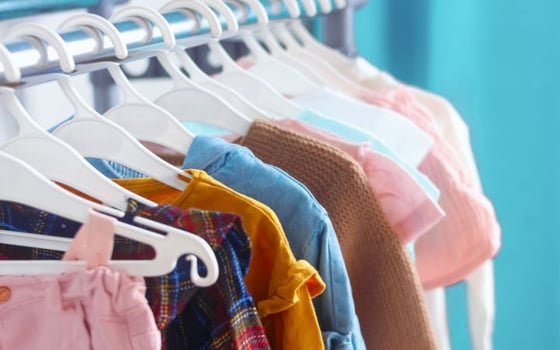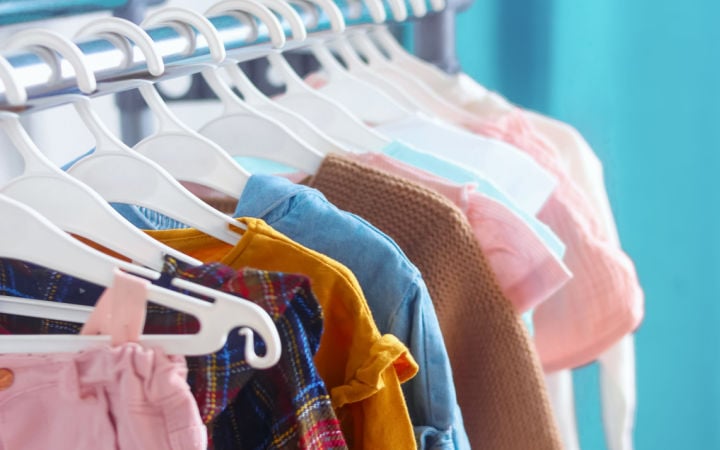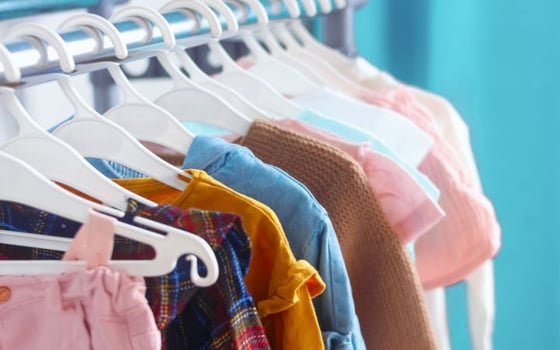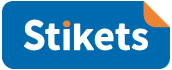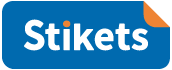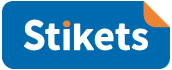 A Spanish brand that makes customised labels so loved ones don't lose their possessions.
URL: stikets.com
Market: B2C
Founded: 2010
Trusted Shops membership: 2017
Who is Stikets?
Stikets was born in 2010 from the idea of a mum, Stephanie Marko, who wanted to solve the everyday problem of families losing things. The company specialises in personalised labels and stickers for children, which are distributed to the end consumer through various e-commerce platforms around the world.
The largest market is Spain, which accounts for 63% of turnover, followed by the Portuguese, Italian, French, English, German and French markets.
Stikets' collaboration with Trusted Shops started in January 2017 with the Spanish and Italian domains. Two months later the French site joined, followed by the German and Portuguese sites. In 2018, the Austrian, Belgian, Swiss, English and Dutch domains joined in.
In 2019, the Czech, Polish and Irish domains were added. As Stikets has expanded and opened up to other markets, so has their cooperation with Trusted Shops.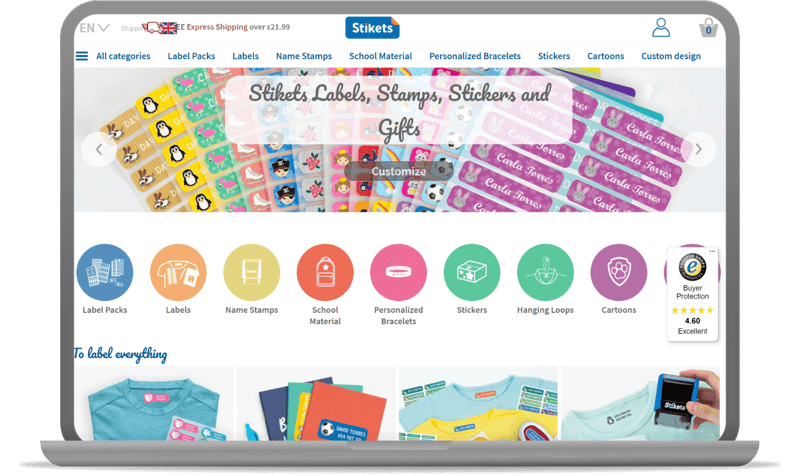 Building trust with Trusted Shops
Stikets has clearly seen many benefits from integrating Trusted Shops products into their website and customer journey. Let's have a look at some of the highlights of their success with our trust solutions.
The Trustmark in international markets
With the ease with which Stikets expands into new markets, you would think it would be child's play. And the truth is that with the initial boost provided by Trusted Shops, it's not that difficult.
Alessio Scotto, Customer Experience Manager at Stikets, tells how, despite the fact that the brand was not very well known outside Spain, they were able to start selling directly from day one, without any reviews. This is largely thanks to the Trustmark and the Trusted Shops brand, which is well known throughout Europe.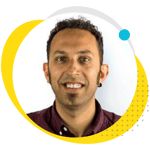 "In countries where our brand was unknown but the Trusted Shops Trustmark was recognised, we've been able to start selling faster. Trusted Shops builds trust by itself, so there is no need to get 1,000 reviews in order to start selling in other countries."

Alessio Scotto, Customer Experience Manager at Stikets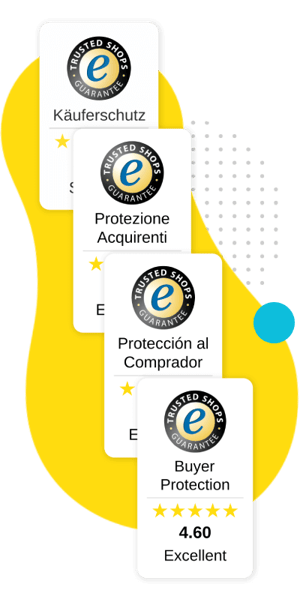 stickets.com rating as of 23 May 2023
Customer reviews... to the next level
Stikets attaches great importance to what its customers think, which is why it also relies on the service and product reviews from Trusted Shops.
Reviews displayed on the website
Both product reviews and service reviews are not only useful for customers to inform themselves before making a purchase, they also help the company learn how well their products are received, especially new products.
What was also clear to Stikets is the fact that reviews need to be seen by customers as they browse the website. Trusted Shops widgets make integrating reviews onto your website easy.
As far as service reviews go, they can always be accessed on any page via the Trustbadge. On desktop, it floats in the bottom-right corner of the page. On mobile, it remains fixed at the bottom of the page.
For product reviews, Stikets has chosen to display the stars and the number of reviews below the product name on the category page, while the product pages display the reviews as a rating at the top of the page, while detailed texts can be read in the body of the page.
Getting direct feedback also provides companies like Stikets the opportunity to improve different stages of the customer journey. Working with a Google-certified reviews provider helps their performance in search engines, too.
"Since we integrated widgets on our website 6 months ago, we've noticed more sales. We didn't think that such little effort could make such an impact."

Alessio Scotto, Customer Experience Manager at Stikets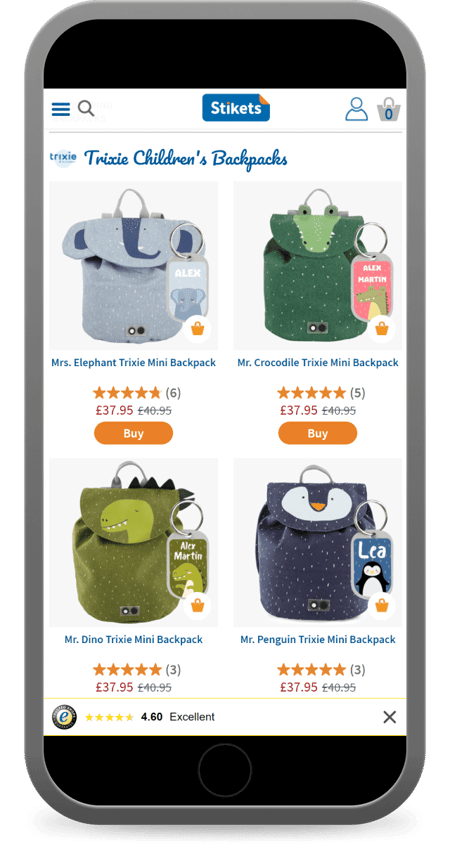 Managing their online reputation in search engines
Besides having their Trusted Shops star-ratings appearing in their Google Shopping ads, Stikets started to notice they were getting some negative reviews on other review portals from people who had not even bought from their online shop.
At first, the issue was small and was ignored. However, soon enough, these pages began positioning themselves higher in the Google search results. The time had come to be concerned about potential customers seeing these negative reviews, especially as they didn't reflect the true experiences of real Stikets customers.
Thanks to the Trusted Shops Reputation Manager, a tool that diverts Trusted Shops review invitations to other review portals (such as Trustpilot or Google Customer Reviews), they were able to remedy this issue. By making sure to proactively ask their real customers to write reviews and publish them on the other platforms, Stikets was making sure their overall online reputation was solid on the search engine giant. After all, first impressions can be made right on Google when star-ratings are displayed directly in the search results.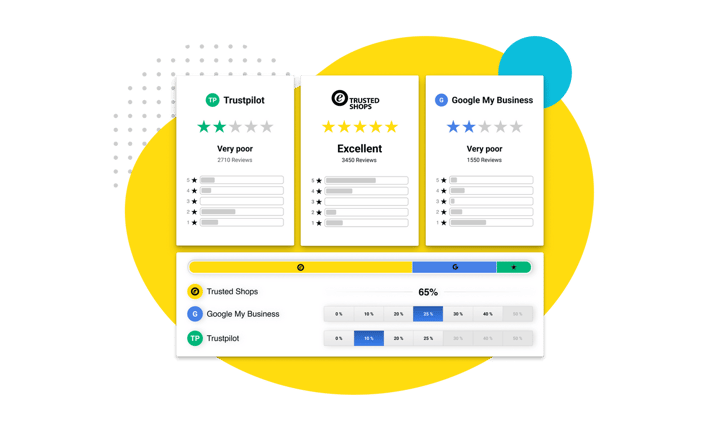 Zendesk integration
Having many sources of customer feedback and inquiries is a good problem to have, but managing them on separate platforms- not so much.
Zendesk, an efficient CRM tool, is a very popular platform used by thousands of companies around the world. With this tool, companies like Stikets manage customer inquiries that come in from many channels using Zendesk's ticket system.
The eTrusted platform from Trusted Shops is the source for thousands of companies to manage their customer reviews. Having two platforms for customer feedback, however, is not efficient way for employees to work. Some of this feedback is bound to get lost in the shuffle.
Thanks to eTrusted's Smart Integration for Zendesk, a plugin was able to unite these two powerful tools to help Stikets have a better overview of all their customer feedback.
With the help of the plugin, this data is collected in a single dashboard where, in addition to seeing all your channels divided by language, you can see the number of open, pending, and solved tickets in real time. They can also monitor the hours, both real and working hours, that it takes to respond to a review.
They currently read all reviews, which appear in Zendesk in the form of a ticket or query, and respond to each of them. This makes it easier to analyse customer feedback, draw conclusions, and make necessary changes.
"Trusted Shops' Zendesk integration is the most robust of all the applications we use."

Alessio Scotto, Customer Experience Manager at Stikets