With a global audience of over 2.7 billion active users, Facebook remains the largest social platform in the world. In the 3rd quarter of 2020, the corporation's products (Facebook, Messenger, WhatsApp, Instagram) were used by 3.14 billion people. Obviously, this is one of the most promising advertising platforms. If you want to know how to promote a brand through Facebook in 2021, let's look at the main trends of this social network.
Facebook Live
The restrictions on physical contact caused by the coronavirus pandemic have stimulated the development of online communication. Thus, users began to communicate more actively through Facebook Live. Over the past year, the audience of the service was 2 billion people.
So, according to the results of the 2nd quarter of 2020, the popularity of Facebook Live increased by 26.9% compared to the same period in the previous year. Then, there was also an increase in popularity, but there was no active movement towards trends.
In half a year of 2020, about 1% of all brand posts on Facebook were published in Live format. Consequently, brands are realizing the benefits of a tool to keep in touch with their target audience. It is obvious that this trend will continue.
Video marketing
Videos are the most popular type of content among social media users. The demand for it is growing, so relying on video in your brand's marketing strategy is the right decision. Facebook was named the most popular video content platform (81.2% of total video views on social platforms).
So far, video has a 17% niche in all Facebook content and is the 2nd most popular. Pictures come first (they are found in 70% of all posts on the social network).
When betting on video in 2021, it is worth considering that medium-length videos work best: from 1 to 5 minutes.
Augmented reality
According to forecasts, the market capitalization of virtual and augmented reality will be almost $19 million by the end of 2020. These technologies can significantly affect the development of new Facebook tools.
The Spark AR app already has tremendous popularity: it has more than 500 million authors from 190 countries who have created more than a million augmented reality effects for Instagram and Facebook. The effects published in 150 accounts brought the authors more than 1 billion views in 9 months of 2020.
Thematic communities
What can unite people of different ages, living in different parts of the planet, representing different social classes? Common interests! This is huge potential and the communities on Facebook confirm it. More than 10 million thematic communities are already registered on the social network with a total audience of almost 1.4 billion users per month.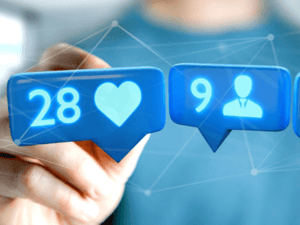 Companies can also create corporate communities to communicate with their customers. They can also interact with other groups. According to the data, 93.7% of brands use Facebook communities to promote their businesses.
The community-building process is simple. The settings also do not take a lot of time. As for branding, you can use special services. For example, Logaster allows you to create a complete set of branding elements for a Facebook page in just a couple of minutes.
Advertisement in the news feed
Thousands of brands use Facebook as an advertising platform. Therefore, along with trends, it is worth studying the marketing tactics of other companies.
More brands are expected to focus on the Facebook news feed in 2021. This is obvious when analyzing the data for the 3rd quarter of 2020. Companies spent over 58% of their advertising budget on posting ads in their custom news feed.
Online purchases
The popularity of this trend is obvious. Online shopping has already been growing steadily in popularity, and offline store closures during the pandemic were the catalyst to even bigger growth. Potential buyers began to work from home and spend as much time as possible there, so online businesses got a significant increase in demand.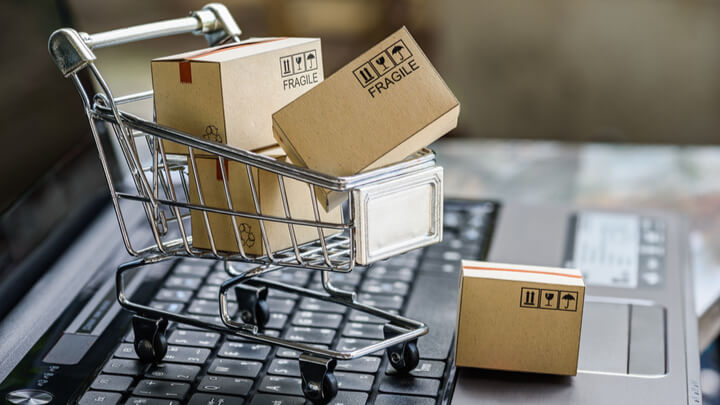 Facebook responded to the trend in a timely manner by launching the Shops service back in the first few months of 2020. It enables a registered user to create an online store. The overriding task of the project is to inspire users to shop and make it as accessible as possible.
It is more than clear that the number of brands using Facebook Shops will increase in 2021. Most of them will use the service as an additional sales channel.
User-generated content
User-generated content, aka UGC (i.e. content created by users of the social network), was and remains at the top of the most effective marketing forms. During the pandemic, this content was trending higher than usual.
The reason is simple: professional studios were temporarily closed. There was no one to create new content (e.g. videos). Brands had to fill the gap with user-generated content, which has become a good alternative.
The number of video views created by users on Facebook has doubled: in August 2020, it reached 495 billion, while in January it did not exceed 223 billion.
Speaking of user-generated content, check out our free whitepaper on using customer voices to generate UGC.
Small Business Grants
The pandemic triggered a downturn in the economy, and small businesses were most affected. 30% of small and medium-sized companies have been cut off from lending almost around the whole world, and they couldn't continue their work because of this.
Back in early 2020, Facebook announced its intention to pay out $100 million in grants to 30,000 companies around the world - just so that businesses can adequately cope with the challenges caused by the pandemic.
Alas, quarantine restrictions will continue in 2021. Many expect the corporation to re-announce support for companies in order for them to keep running and promoting their products on Facebook.
Chatbots
Customers love comfort and speed. Both fast delivery and communication with the seller are equally important for them. Chatbots provide 100% of this capability, and their popularity is steadily growing.
Business Insider predicts the chatbot market capitalization will reach $9.4 billion by 2024 after starting at $2.6 billion in 2019.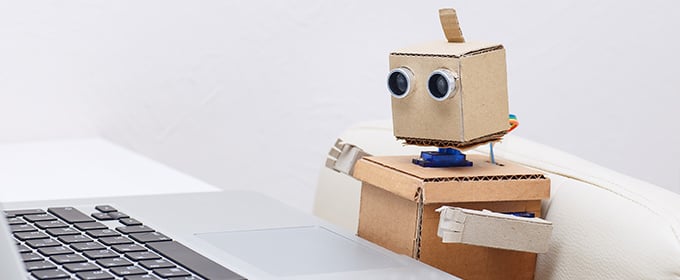 We can assume that chatbots will be used by new brands in the future. Facebook already has more than 40 million corporate-owned bots. About 20 billion messages are sent through them every month.
The social network claims to improve the communication process for consumers and corporate clients. So, through Facebook Messenger, you can make appointments and conduct campaigns to attract new leads.
Hashtag-driven reach
Hashtags were first introduced to the world by Twitter more than 20 years ago. Nowadays, they are used in various social networks, and even in offline projects. They influence the promotion of posts on Instagram and Facebook.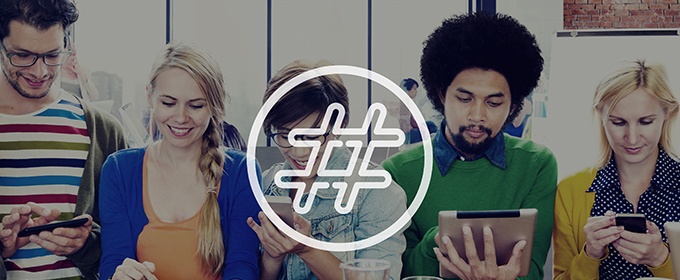 The social network is working on new functions for hashtags. The goal is to increase the reach of publications and increase engagement. Intelligent recommendations will be also introduced in the formation of hashtags, based on a set of criteria. So far, the new tool is at the testing stage, but it is possible that it will set a new trend in promotion in 2021.
Conclusion
Obviously, most of the trends "migrated" from 2020. This is a continuation of successful practices and business responses to quarantine restrictions. By focusing on these trends, companies can achieve better results. Of course, it's worth keeping an eye on the new opportunities that 2021 will bring.
Interested in learning more about Facebook Ads? Don't miss our free whitepaper!
This article was originally published and adapted from our Dutch blog: De beste 10 Facebook-trends die in 2021 relevant zullen blijven