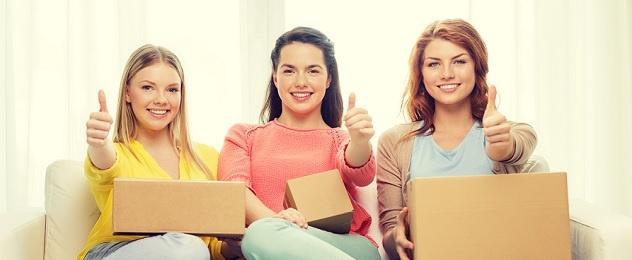 It's a trend that's already a problem for retailers around the world, especially in the fashion industry. The reasons are many, but one thing is for sure: If you run a shop that sells clothing online, you are probably already dealing with (enter dramatic music) ...serial returners!
These kinds of shoppers are making your return rates sky rocket. Some people refer to them as "wardrobers", but whatever name you give them, they could be costing your shop thousands of pounds per year. Can you completely avoid them? Probably not, but you can take some measures to control it. This blog is about why it happens, what it costs retailers, the challenges retailers face, and possible solutions to curtail it.
Before we figure out why serial returners do what they do, let's look at some statistics to give you an idea of the scope of the problem.
Some "trendy" statistics
Naturally, customers have a right to return products. As of June 2016, up to 40% of all online clothing purchases were returned. The problem seems to be more prevalent with women than with men. About 63% of women have returned an article of clothing in the past 6 months. According to Barclaycard, 30% of consumers do it deliberately, ordering products online with the intent to return at least some of the items. If we include other industries, then we see that 20% of soft goods and apparel are returned, while a whopping 50% of expensive items bought online are returned. Finally, we see that the e-commerce world is significantly more affected as they can get up to 5 times more returns than brick-and-mortar stores (they normally have a 10% return rate).
Why do they return items so often?
Now that we know how much of a problem it actually is, we can ask ourselves why these "serial returners" are sending so many items back. Well, some of the reasons are obvious: the size doesn't fit as expected. Perhaps, the fabric looked different in the images. Sometimes, the wrong item was simply shipped. These are all fairly legitimate reasons for returning products, especially considering when those purchases are made online. No argument here, right?
Some of the other reasons for returned items, however, may be a bit less sincere or justified. Some people actually buy clothes with the intent of wearing the item once (keeping the tags on), and then returning it. This happens so much that there is a new expression for this: wardrobing. Though this definitely happens mostly with clothing, it is known to happen with other products as well, such as tools and electronics.
Other consumers that purchase clothes with the intent of returning it do so because of sizing issues. They will often buy the same article of clothing in multiple sizes in order to find the one that fits best and then go on to return the items that don't fit. Though this isn't as sinister as the "wardrobers" strategy, it still ends up costing retailers a lot of money.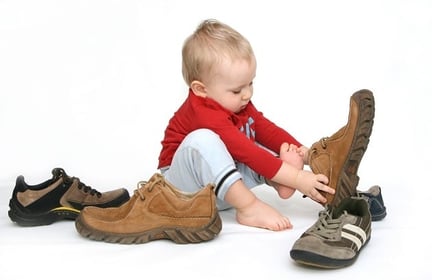 "Don't worry, Timmy. If those shoes don't fit, we'll just send them back! I love free returns!"
Costs for the retailers
When speaking about returned items, there is an entire process that happens that we don't really think about. And every step of the process costs retailers money. For example, customers today have come to expect not only free shipping, but free returns as well. That means that retailers have a high probability of paying for two shipments.
On top of that, some retailers prepare special packaging in their deliveries anticipating that certain products may be returned. Special packaging naturally costs more than a standard box. Once the product has been returned, it doesn't just go back to the warehouse. These products are usually sent to companies that clean and repackage these goods so that they can be sold again.
All in all, the average cost for handling a return comes out to about £15. This in term is forcing many retailers to increase the price of their products to balance out the costs of handling these returns.
Challenges for retailers
Clearly, retailers have a problem on their hands. Just like in any industry, some of the market leaders are trying to do something about it. What challenges face them? For starters, raising prices on products to counteract the costs of returns obviously raises its own problems. However, other things that retailers are trying to do is organise a standard international sizing system. Anyone who has purchased things abroad has probably noticed that a large in one country isn't necessarily the same size you would expect in another. Standardising this across the globe is obviously a huge challenge.
Some brands have tried adding questions and tools to their website in order to figure out people's sizes, fashion tastes, etc. but the risk here is prolonging (and possibly disturbing) the customer experience. Too many clicks or questions can significantly impact an online shop's conversion rates.
Is it fixable?
Some of these ideas are working, but for the most part need to be tweaked. Just like any problem on the internet, a solution is out there, but sometimes they take time (e.g. Netflix and Spotify helping with illegal downloads). So what are some other tactics and potential fixes for these problems?
Some websites are trying to personalise the customer experience, generally considered a great strategy. Many companies have started asking customers for their measurements, making it much easier to purchase the right size clothing.
Other merchants have tried other approaches. Some have limited the time window for returns. Though some websites think offering a generous return policy will increase sales (and they're not necessarily wrong), this will influence the average time of returns while also giving retailers a bit more insight into returns and reducing uncertainty. However, one should be careful with limiting return time windows as different countries have different laws about this.
Another method retailers have been using is to use models to display their clothing and then noting the model's measurements on the product page along with the size of the items they are wearing.
Some websites are using different tools to make sizing more accurate. For example, Virtusize is a tool that lets you compare clothes that you want to clothes that you already own in a silhouette style comparison. Previous purchases from a shop are saved in the tool, but you can also enter the measurements of any clothing item that you own.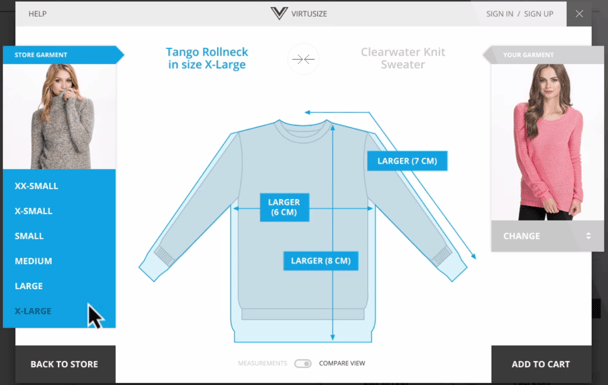 With Virtusize's tool, you can compare an item you want with an item you already own.
Other tools exist which quiz customers on their measurements and fit-preferences (i.e. loose, average, tight, etc.) are also more common these days.
In fact, Tryzens released some research in October 2016 that said that 8 out of 10 Britons were willing to provide their personal measurements in order to get the "right fit first time" so it really might be worth investing in a sizing app for your online shop.
Finally, adding a review section to product pages can allow customers to share their experience with the product with other potential customers. Whether something is too big or too small (or just right!), having a section for real customers to write about the products gives your shop some authentic feedback, and helps potential customers pick out the right size, color, etc. This can be especially helpful for international customers because a size XL in China might only be an M in Europe.
Similarly, a Q&A section on your product page is a good way for customers to ask and share questions about a shop's products. It is also a good way to show potential shoppers that you want to be as transparent as possible.
Conclusion
Many of us appreciate the convenience of shopping online, especially when it comes to clothes. Though retailers have to compete to give their customers the best offers, consumers are finding new tactics to make shopping more convenient for them, leaving retailers to foot the bill when it comes to returns. However, solutions exist to decrease these return rates, saving businesses money on handling returns, and saving consumers time from shopping. Don't hesitate to experiment to see what works for you and your audience, and watch those return rates drop while simultaneously increasing confidence from your customers.
BONUS CONTENT: Our whitepaper on generating more reviews to increase conversion rates. Click below to get it for free!