Product reviews are found on the biggest e-commerce sites in the world. Not only do marketplace websites like Amazon and Etsy have plenty of reviews, but many individual online shops do, too. By now, it's clear that consumers rely heavily on reviews to guide them through many of their purchase decisions, whether online or off. In today's blog, let's have a look at why your shop needs product reviews (with some supporting statistics) and you'll learn about your different options when it comes to collecting them.
Before we begin, here is an overview of the different sections of this blog, so you can skip ahead if you prefer:
1. Why you should get product reviews on your website
3. How to collect more product reviews
4. Five tips to successfully manage product reviews
Why you should get product reviews on your website
If you're still on the fence about investing time and money in product reviews, let's see what the biggest benefits of displaying them can bring to your shop:
1. Building trust through transparency
Showing off reviews on products you sell gives your shop a certain level of transparency. Not only does it appear that the shop has "nothing to hide", but shop owners also have the opportunity to address any criticisms head on.
Negative reviews are, unfortunately, pretty much inevitable. Despite your best efforts, the reality is that you will probably get a few unflattering negative reviews from time to time. The solution isn't to bury the negative reviews with hundreds of positive reviews (although, yes, you should try to gather as many positive reviews as possible).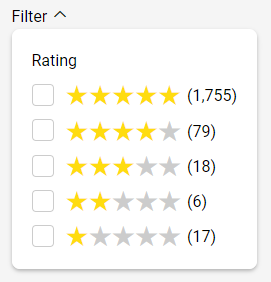 Burying those negative product reviews won't really hide them though. Most relevant review systems let users filter by ratings, so whoever wants to find negative reviews will find them. In fact, plenty of shoppers go out of their way to search out and read negative reviews when they visit an unknown website. You've probably even done it yourself, haven't you?
That is why it is important to address any negative reviews your business receives.
Shoppers want to see what circumstances led to this negative review in the first place (e.g. long shipping, easily-broken product, etc.). Most importantly, consumers want to see how the shop owner handled the situation. Did they respond with an apology? Did they replace the product? They want to know what happens in a worst-case scenario even if they don't expect it to go down that way.
Reviews can definitely be a great insight into the customer service quality of an online shop. Of course, this generally involves service reviews more than product reviews, but product reviews also reveal information about the shop (and vice versa) so there tends to be some overlap when consumers write their reviews.
2. Improve your Google ranking in search results and get more traffic
Believe it or not, product reviews can actually help your shop rank higher in Google search results.
How?
It's quite simple, actually – user-generated content boosts SEO.
Whenever someone writes a new review, it gets shared on the respective product page, right? Because this action is basically the equivalent of "adding new texts" to said product pages, when Google re-crawls these pages (as they often do), you will be rewarded with higher rankings because Google absolutely loves "fresh content".
Besides the user-generated content, the time spent on page will also increase because shoppers will stay on your site longer, reading reviews and being more trusting to your shop in general. Longer times spent on your website also help boost your search engine rankings.
As everyone knows, the higher you rank, the more traffic you'll get.
3. Lower return rates
As we mentioned earlier, customers rely on each other for feedback before completing a purchase.
For businesses that collect lots of reviews, there is more feedback for shoppers to read through. Every visitor is unique and looks for different details. With plenty of reviews to peruse, shoppers get a much clearer picture of the product they're considering purchasing.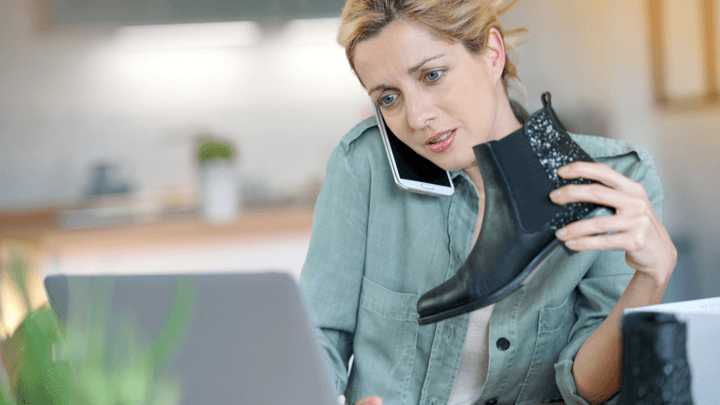 Source: shutterstock/goodluz
When customers have a better understanding of what they're buying, it leads to lower feelings of disappointment and thus, lower return rates, which will also save you money in the long run.
4. Genuine feedback
It might seem obvious that customers are sharing their experiences and feedback on a certain product.
However, because we're all consumers, it's easy to forget that reviews aren't just there for our fellow shoppers. As a business owner, you should be reading every review that comes in. If a certain product just doesn't live up to the quality standards that you expect, wouldn't you want to know about it and remove or replace it?
If a certain product breaks easily or the colours are different than the product image, and enough people seem to complain about it, it might be time to get rid of that product (or make some adjustments to your product pages).
Stop investing in advertising and inventory for a product that doesn't work and/or makes your customers unhappy. In the long run, you want to keep them happy because the best customer is a loyal customer, right? Loyalty, just like trust, is difficult to earn, but easy to lose.
Replying to reviews both positive and negative is important (but time-consuming). Trusted Shops' newest tool uses the power of A.I. to help you optimise the time you spend replying to reviews. Learn more by clicking below:
Reviews statistics
In case you're more of a "numbers person", here are a few statistics to persuade you about the importance of working with a good product review company.
Do shoppers trust reviews?
BrightLocal creates an annual reviews survey. Their 2019 survey revealed many interesting statistics. Among them, this chart should grab your attention: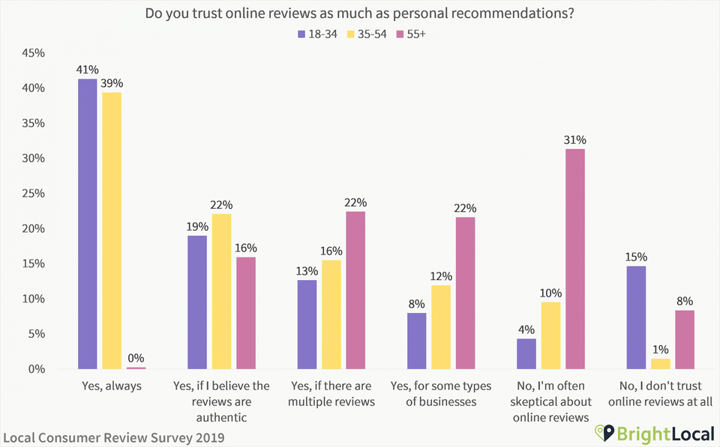 The chart more or less speaks for itself, but I will highlight, that the majority of users in the "strongest" online shopping demographics (i.e. shoppers under the age of 55) trust online reviews very much.
Do consumers pay attention to the "age" of a review?
Another statistic from the same survey that told an interesting story was this one: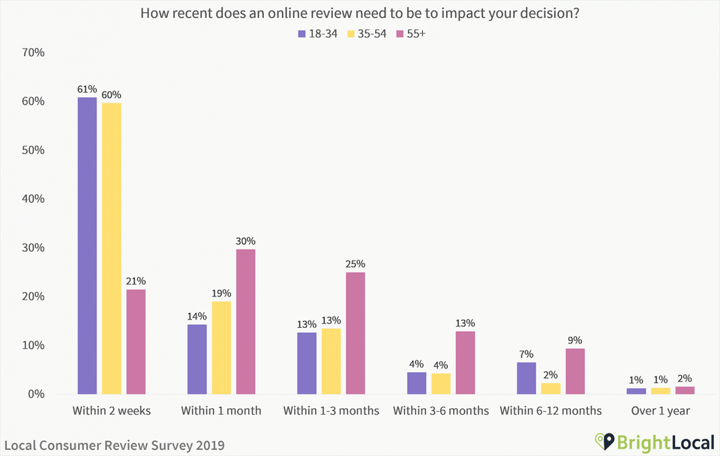 This chart shows that users (especially those under 55) pay attention to the age of online reviews, thus reinforcing the idea that continuous review collection is necessary. If reviews are too old, they lose a certain amount of trustworthiness.
Sources to help with purchase decisions
When it comes to the sources that consumers use to make product purchase decisions, eMarketer released some findings from March 2018 comparing UK and US internet users: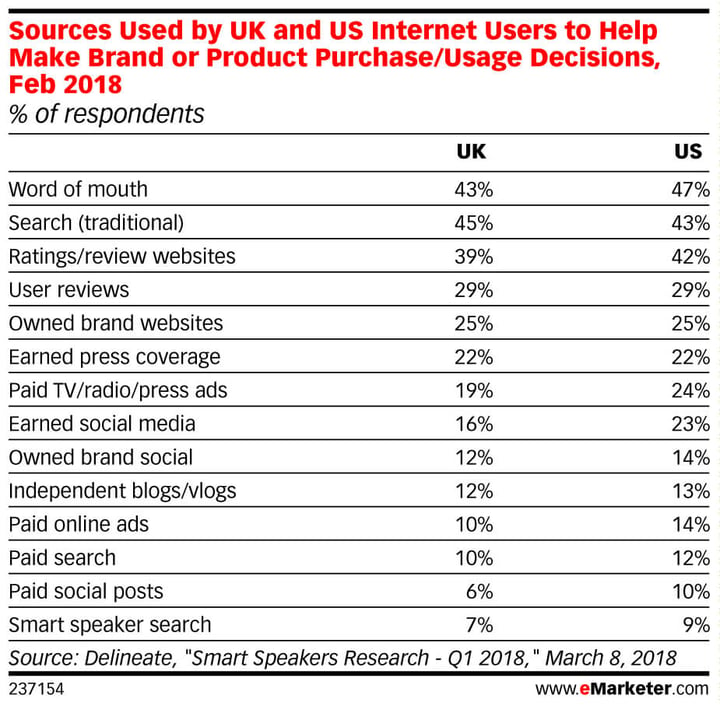 Three out of the top four answers directly involve third-party social proof. Word of mouth, ratings/review websites, and user reviews found themselves up there at the top. Search (traditional) also made it in the top four.
It's worth noting that the usage of search engines might lead to multiple options. For example, it might lead to a third-party reviewer. It may also lead to the brand's website showing up in the results. Search results often show star-ratings directly in the results, which can definitely boost conversions.
If you've ever considered having an influencer review your product, check out our article on influencer marketing.
How many reviews do consumers read before making a purchase decision?
Here's another recent survey about the number of reviews consumers read before making a purchase decision: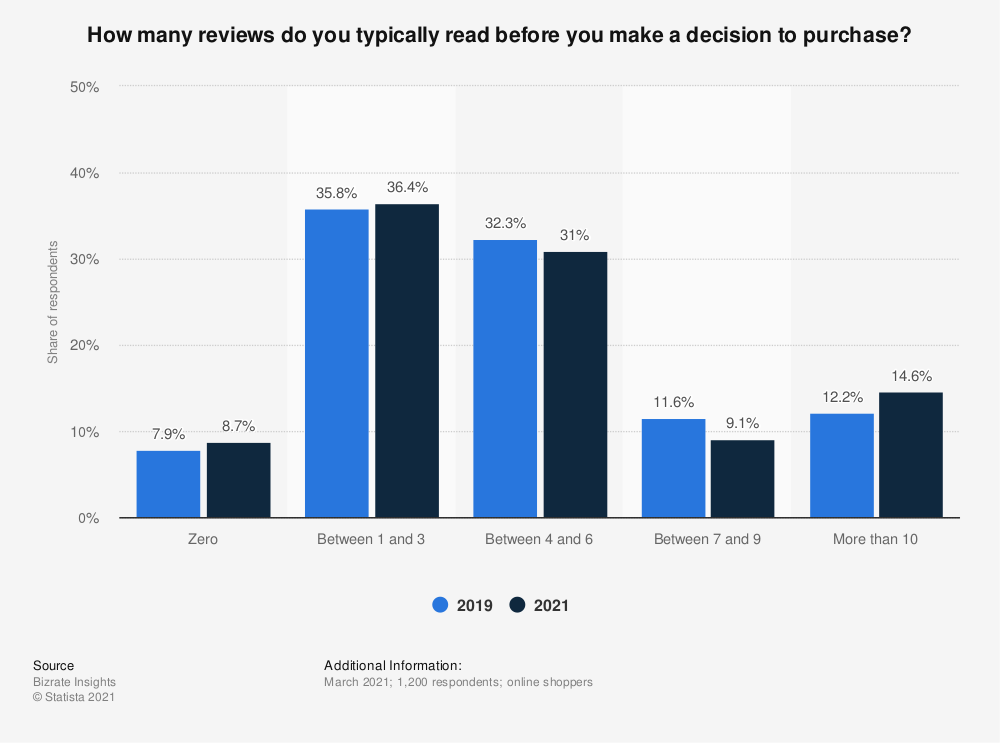 Source: Statista
We can see there have been no radical changes to consumer behaviour between 2019 and 2021. Looking a bit deeper, we can see that less than 10% of respondents don't read any reviews. The other 92.3% do!
Product review reading behaviour in the UK
Here is a more recent survey that shows how consumers interact with online product reviews. It more or less summarises everything mentioned above. It shows that consumers:
check reviews before buying from a business (90%),
check overall ratings and avoid shops with under 4 stars (94%),
pay most attention to recent reviews (48%),
are more likely to buy from a shop that responds to negative reviews (45%).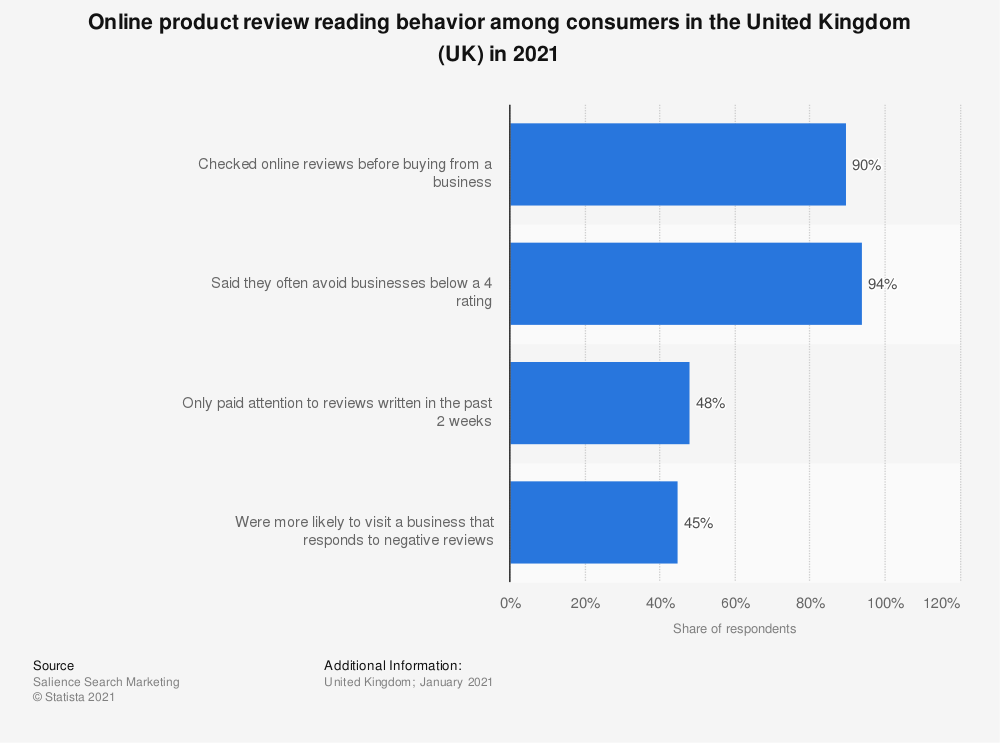 Source: Statista
One last statistic that's worth looking at really tells it all: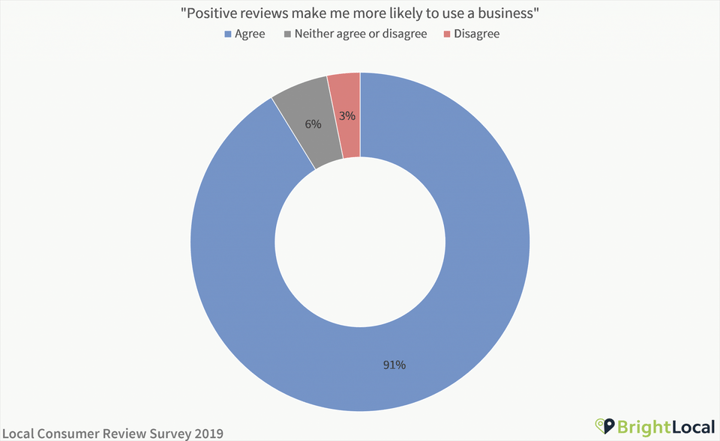 There's not really much else to say for this chart. Only about 3% of shoppers disagree with the notion that positive reviews have absolutely no impact on their decision to shop at a specific shop.
Want to learn more about the e-commerce? Head to our download centre and get the market analyses for each country for free!
How to collect more product reviews
After reading the last sections, hopefully you now know how important it is to get product reviews for your shop. Besides getting Google to show your stars, the more product reviews you have, the more trust customers will have in you.
However, you might be wondering how to motivate your customers to actually leave their feedback for you.
Reach out to your "stars" for your stars
Let's face the facts: unless you have such an amazing product at such an incredible price, customers probably won't go out of their way to write you a review… unless you ask.
There are a number of ways you can ask them, but the important thing is to actually do it one way or another. Whether it's a postcard or an email, just go ahead and ask them for the favour!
Some companies will place a reminder in the package. This can often do the trick! Users will test out the product, and before they throw out the box, they'll see the card and remember that they can quickly leave a review for the product.
Otherwise, you can email them reminders. Some review providers have a system for collecting reviews.
With Trusted Shops, for example, the Reputation Manager can help get customers to write reviews- and even send them to multiple reviews providers. This can help improve your overall ratings on these different platforms. Learn more by downloading our whitepaper:
Rewarding your customers for their reviews
Rewarding customers for leaving reviews can be a bit tricky! In most countries, the law states that you can't offer incentives for positive reviews, but that you can indeed offer something for a review.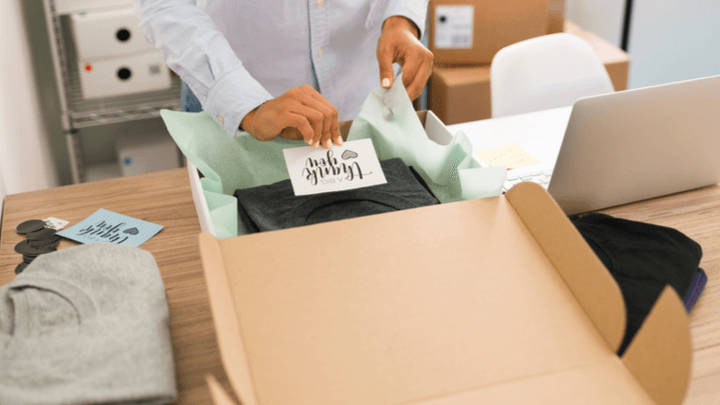 Source: shutterstock.com/antoniodiaz
You just can't specify whether they have to be good or bad with your incentive. As a shop owner, you may also have to label those reviews as having been rewarded. Be sure to check your country's laws regarding incentivising reviewers to give feedback.
5 tips to successfully manage product reviews
Product Reviews have become an integral part of an online shop's product pages. They provide consumers with valuable guidance, thus strengthening sales and reducing return rates. We've put together 5 tips on how to effectively manage product reviews and make the most out of the feature.
1. Not every review calls for an answer
In general, product reviews stand for themselves and do not necessarily have to be answered publicly. However, you should always respond to negative reviews. Express your understanding of the customer's concerns whilst responding both objectively and constructively to the points of criticism.
With that said, the more review responses you have, the better. Although it may be a tedious task, there are tools out there to help you. Trusted Shop's Smart Review Assistant uses artificial intelligence to reply to the reviews you collect with unique, relevant responses.
2. Answer questions embedded in Product Reviews
See if there are any questions concealed within your customers' product reviews, to which you can then post a publicly visible reply. These questions can pop up in both negative and positive reviews. A positive review example is: "Great pants, are they also available in black?"
3. Carefully select reviews to share over social media
Choose effectively written and helpful reviews about specific products that you want to promote. The authentic customer testimonial and clickable source builds trust in the product among your followers on Twitter, Instagram, or Facebook.
4. Consider content in your analysis
When beginning an analysis of a product's reviews, you'll naturally start by looking at the numbers and rating scores. It makes sense to want as many positive product reviews as possible. This displays your shop's popularity and shows consumers that other people enjoy your online shop.
However, you should also pay attention to the content of the reviews. One detailed, valuable review of a product may encourage purchases more than five short standard reviews would. Not only that, but they can provide you, the shop owner, with great insights for your inventory, but also your marketing efforts.
5. Report reviews only when necessary
Not every negative or critical review is prohibited. If someone is simply dissatisfied with a product because, for example, it does not meet their expectations, they are allowed to express this in their review.
Instead of reporting the review, you can use such cases as an opportunity to optimise your product descriptions and take further steps to improve your offer.
Conclusion
Product reviews can help give customers that extra push they need to trust your online shop and complete their purchase. Because shoppers are cynical, letting former customers become your advocates can help you gain the confidence of your site's visitors. Not only that, but you can get great insights, lower your return rates, and increase traffic to your site.
Another important factor is finding a product reviews website or provider that is a Google partner and well-experienced in the art of trust-building. To learn more about Trusted Shops, head to our contact us page and someone can get in touch with you shortly.