Negative online reviews can inspire many reactions from those who read them. As consumers, these negative reviews give us insights into a product's quality or a shop's customer service. As business owners, we tend to fear them because they can influence potential customers to click that "x" and leave our shop entirely.
However, in actuality, things aren't so black and white. Simply having a negative review (or a few) won't necessarily put off a potential customer. That is, of course, if things are handled correctly. At the end of the day, it is something that every shop has to deal with eventually - so keep reading to learn how to handle bad online reviews and manage your online reputation.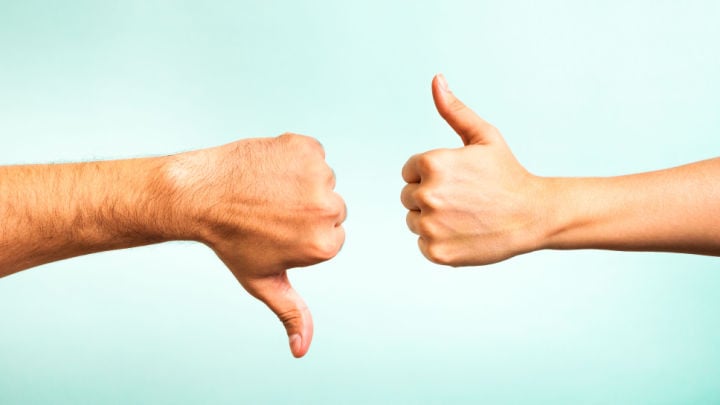 shutterstock.com/Gonzalo Aragon
Here are the different topics we're going to discuss. Feel free to skip ahead to the sections most relevant to you.
TABLE OF CONTENTS
1. How important are online reviews
2. How to avoid negative reviews – without any shady tricks
3. How to respond to negative online reviews
4. Use negative reviews to your advantage
How important are online reviews?
Before we take a look at how to handle negative online reviews, let's have a quick reminder as to why they are so important. We've written another blog about customer reviews, but here's a quick summary:
Online reviews provide SEO value for your website. Google absolutely loves fresh content. By having a constant flow of new reviews, Google's web crawlers will consider that when ranking your website for its most important keywords.
Online reviews provide social proof. Surely, your website pages will try to convince your potential customers how great your products are. However, today's modern shopper is skeptical about marketing efforts. They will turn to online reviews for proof of quality and objective opinions on products and services. As an online retailer, it's recommended that you host these reviews directly on your website. Don't give your shop's visitors any reason to leave your website, even if it is to check on your reputation.
Star ratings give your online shop more visibility - literally. This last point comes back to Google. You can show off your star ratings in both organic search results and in Google Ads. Some studies have shown a 35% increase in traffic when stars are displayed in Google's SERPs.


In the Google ad above, the orange stars get your online shop credibility before its even visited by the user.
Before you continue, consider downloading our free whitepaper, which guides you through the process of displaying your star-ratings across Google:
How to avoid negative reviews – without any shady tricks
Negative reviews are every online retailer's nightmare. Don't worry, though: there are a few simple and, most importantly, legal tricks to avoid them. Moreover, from a purely statistical point of view, online retailers can rest assured that most customer reviews are actually positive.
Reputable review providers publish all customer reviews connected with a real order that are not illegal nor violate the terms of use. This means that there might be some critiques, too – whether fair or not. However, there is good news: negative reviews are far less frequent than many retailers fear.
According to our data, in 2016, only 2% of users gave shops only one star, whereas 79% awarded them all five stars.
All positive ≠ "all good"
So, we've established that most reviews are positive. However, receiving nothing but positive reviews is actually not desirable, either, especially if you've already collected a great number of reviews. Having only positive reviews gives off the impression that they might actually be inauthentic. Therefore, this rule applies: too many negative reviews make customers weary; only positive ones do, too.
Nevertheless, every online retailer's objective should continue to be to collect as many positive reviews as possible by avoiding the negative ones. We strongly advise you against using tricks or deceits – sooner or later, they usually end up being unveiled, which can cause much greater damage to a company's reputation than a few negative reviews ever could. Avoiding negative reviews using legally-sound methods is definitely the way to go. This way, you can enjoy your success with a clear conscience.
On top of that, a few negative reviews might actually help your business avoid some things. If an authentic product review points out some of the important negative features of a certain item, your shoppers will get a more realistic description of your product.
If these reviews actually help them realise that a certain product won't meet their needs, you might be dodging a bullet (or a few). For example, this potential customer will avoid buying a product that doesn't suit them. Therefore, there is less of a chance that they will leave a negative review for that product. Also, you'll avoid them returning that product (which will save you money in the long-term).
If you want to read more about managing your online reputation, download our free whitepaper now!
Tips for avoid negative reviews
Now that we know why not all negative reviews are created equally, here are some tips on how to avoid negative online reviews:
Good service: Quite logically, good service is key. There is no cure for habitual complainers, but most customers do appreciate good service and will review your shop accordingly.

Perfect timing: Customers are more likely to leave a review if they have already received their order. The perfect moment to send customers a review e-mail is one to two days after delivery.

Clarity: Customise the colors, images and texts of your review invites to make sure that your online shop is immediately recognizable. Include the order reference as well as the purchase date to avoid misunderstandings.

Information: Customers are often disappointed because the goods delivered don't match their expectations. Make sure that this doesn't happen by providing sufficient information on the product page, e.g. product description, images, product reviews and/or an FAQs section.

Accessibility: If you are able to solve a conflict with a customer by phone or email, they will be far less likely to express their anger in a negative review. Make sure your contact info is easily found throughout your website (this also build trust for first time visitors).

Keeping your promises: When it comes to availability and delivery times, customers don't have such a great sense of humor. Therefore, keep your promises and they'll have less reasons to write a negative review in the first place.

Being accommodating: In case of conflict, being accommodating is worth more in the end than being stingy. You might well lose a few bucks, but this is better than receiving a negative review you won't ever get rid of.
However, if you get a negative review despite all the measures listed above, the rule is: don't despair! By properly reacting to a negative review, you can turn it into a positive insight into your shop's customer service.
How to respond to negative online reviews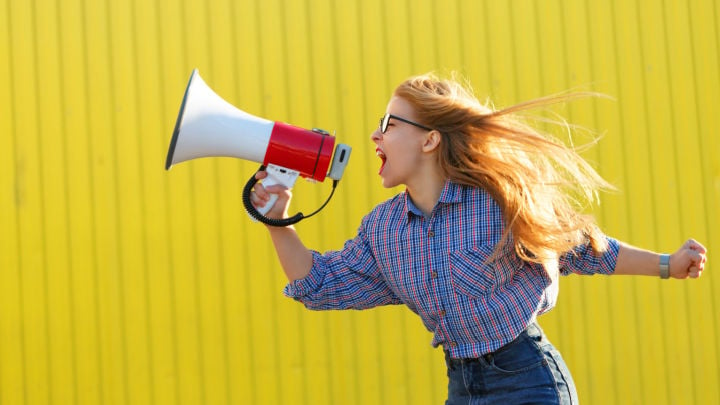 shutterstock.com/Vagengeim
Many upset customers head online to vent their frustrations, flocking to sites such as Twitter, Facebook, and Yelp to do so. Walmart, the mammoth American company spent years simply accepting the criticism of the public. It seemed like the best way to mitigate any possible bad press from all the negative feedback, which might have been worsened by directly addressing them.
However -- Walmart eventually came up with a new strategy. They called this "no free shots". It involved a policy of finding and reviewing any places where they were mentioned on social media. The goal was to engage with the disillusioned and often irate users, instead of sweeping their comments under the rug.
Before you go off and start picking fights with anyone who bad-mouths your business, please continue reading first because that is certainly not the point of this article. Walmart began taking people's issues head on, discussing the problem, and finding a way to make things right. And that is the biggest message here: engage with negative reviews so that you can fix their problem and show other users that you are dedicated to making your customers happy, especially when things didn't go according to plan.
How did they do this? Let's look at some strategies for responding to negative reviews.
1. Keep calm and take a deep breath
Most people will not turn against your company just because they read a bad comment or two. However, they will write you off if they see you responding to those comments like a jerk. It is far from easy to keep a cool head in the face of a rude, negative, and possibly abusive individual. Your first reaction will be to retaliate in kind. Resist that urge. Take a moment to calm yourself down before you respond.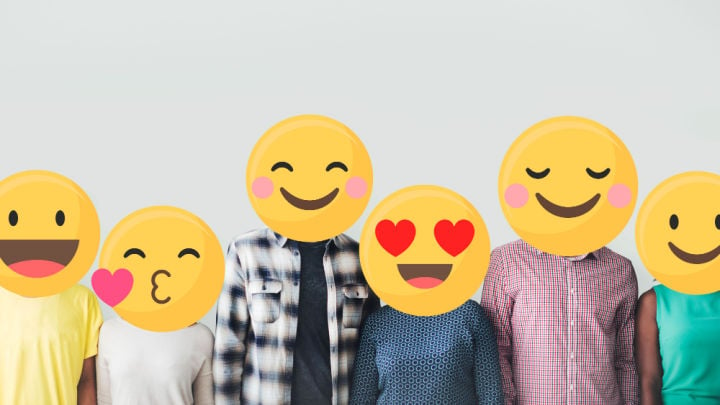 shutterstock.com/Rawpixel.com
2. Be positive
Even if you're responding to overtly negative comments, it is essential to find some positive spin to put on the situation. Sometimes, just being genuinely helpful and communicating that you want to find a way to fix an issue can improve everyone's mood.
When people head to the Internet to rant and rave, they are often looking for a genuine interaction from someone who cares about their problem. Remember, tip #1 (staying cool) is ideally meant for both parties, but realistically, it's only really expected from the professional (i.e. your business).
Even if you can't help them, it pays to be positive and empathetic. If need be, apologise for the problem even if you don't necessarily think it's your fault. Sometimes, apologising for any confusion or simply for the fact that they have to go through this inconvenience is a great way to show empathy.
3. Turn it around
Even the worst comments can become opportunities to make your business look good. By simply handling things in a positive and helpful way, you can show others that you care about your customers. Maybe you could also point out the strong track record you have in providing great goods or services.
Since someone has already engaged with you through their feedback, look at it as a way to frame your own spin on things without appearing conceited. Don't disregard them or change the subject without actually addressing their concerns, or it will seem like you just want to get rid of them. This can take some care and practice to get right, but it's worthwhile to learn how.
By the way, we've created an in-depth look at how to handle negative reviews. Download our free whitepaper by clicking below:
Use negative reviews to your advantage
So, now we know how to avoid negative online reviews and how to respond to them. We shouldn't forget the fact that good bad-reviews exist and that they can be used to your advantage.
So what exactly is a "good bad-review"? It is a review that can actually help your business in one way or another. Here are some examples:
Negative reviews to improve your product line
Your shop might have the best prices, quick delivery, and great customer service. However, if a certain product gets criticised again and again, it's going to reflect poorly on your shop's quality. Pay attention to your negative reviews. If that one product is poorly reviewed, it very well may be time to get rid of that product from your catalog.
Negative reviews to improve customer service
If you receive enough shop reviews that criticise your customer service, it might be time to do some soul-searching. These are the reviews that will make your business suffer. Many shoppers don't have a problem paying a little more for a product if they know that the shop's customer service is there to work with them, not against them.
Recommended reading:
A Guide to Different Customer Types for Sales & Customer Service
Negative reviews to improve your website
Sometimes, negative feedback reveals things about your online shop that you might not realise. It might be some confusion with your website's navigation, your checkout, product descriptions, or your delivery options.
Paying attention here might improve the site's performance and your shop's conversion rate. After all, not everyone who finds something wrong or confusing on your site is going to let you know. The majority of users will just leave your website.
If you see certain aspects of your business have confused your customers in the past, try creating a FAQ section for your website.
Negative reviews to improve your marketing
Every once in a blue moon, you'll get a negative review that might make you laugh. Perhaps, the customer is giving you a backhanded compliment or maybe they missed the point of your business altogether. If you can think of a clever way to spin this review in your favor, it might make for a genius advertisement.
For example, Snowbird ski resorts handled this one-star review perfectly: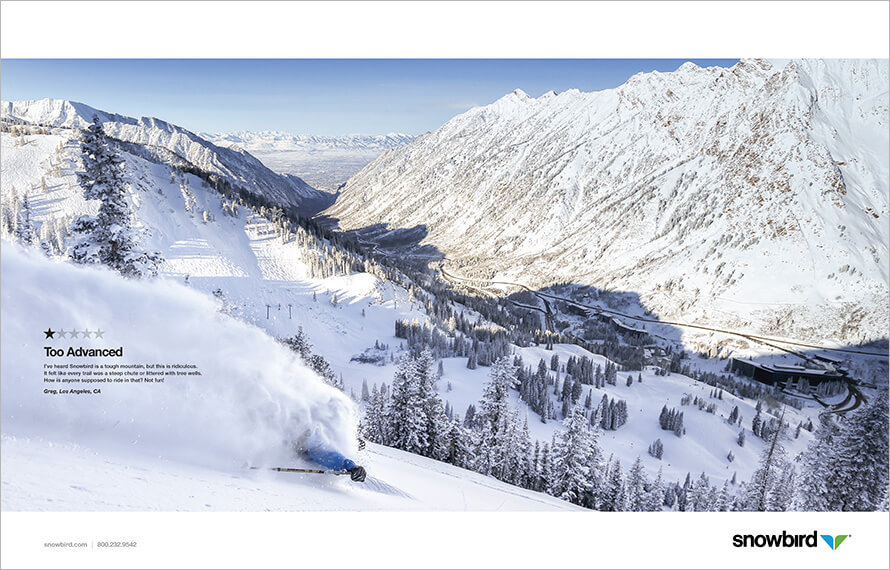 Here is the full-spread ad that appeared in magazines. (Check out the text below)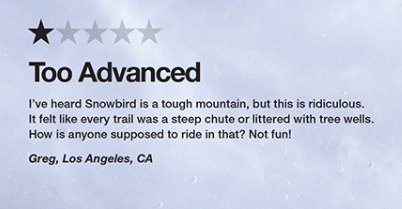 Close-up of the text in the Snowbird magazine ad above.
This concept could work for a lot of businesses. Is your fitness studio too intense? Is your Indian restaurant too spicy? Sometimes a negative in one person's eyes can be another person's best selling point.
Conclusion
Remember, a lot of customers will sift through negative reviews to get a realistic view of a product or a shop's services. Some problems are unavoidable, but others can be remedied easily. If you're a company that does things the right way, especially when things go wrong, most potential customers can pick up on that if you respond correctly.
Remember, we've created a free whitepaper on the topic of negative reviews as well. Download it by clicking below:
Author credits: Alon Eisenberg, Johannes Lemm, Michael Kaltenbrunner