Your competitors can teach you more about your industry than any business degree can. Tracking their successes and failures is a key way to get first-hand knowledge of how to formulate and execute your own marketing strategies.
Growth marketing is like a science lab. We're all searching for the winning formula, but the formula is different for each business, as per each unique set of goals. And whilst there is a lot of growth marketing education out there, it doesn't always apply to your situation. To reach the top, you need to be in tune with what works for your niche.
The way to get ahead is twofold:
Deeply understand the work of your competitors

Use this understanding to ensure your work is a cut above
How do you achieve this? Let's take a look at your options...
#1 - Contextualise competitor research for your business goals and niche
This is perhaps the most important element of competitor research, which is why I'll kick off with it. Listen carefully: research is useless unless you know how to feed it back into your growth marketing strategy. Don't waste your time performing hours of analyses on irrelevant items.
That's all well and good, but how do you ensure that you focus your research accurately?
Look inward before you look outward: This is your starting point for using competitor research. You must zone in on what to benchmark. Possible questions to ask:

1. What is our ROI on my paid ad budget?

2. What is our backlink strategy like, and is there room for improvement?

3. What are our keyword rankings like, and is our SEO strategy even working?

4. What does our bounce rate and dwell time look like?

5. How powerful is my social media following?
Start with the free Google tools: Google Analytics and Search Console are great starting points. Perform an audit of your own marketing performance, depending on the metrics which matter to your particular scenario.
#2 - Make use of your technical toolbox
Never before have we had so many useful tools at our disposal to bolster marketing results. A vast range of software has been created in response to a need presented by the market, and will help you make powerful leaps over the most difficult hurdles.
Whilst it's important not to get distracted by shiny objects, you'd be doing yourself a disservice to ignore what's available. Here are just some of my favourites:
1. To track SEO: Ahrefs is my top pick. If you're serious about rankings and backlinks, Ahrefs is essential for competitor research. This tool will give you all the information you need about opposition SEO, including backlinks, keywords, and rankings.
2. For web intelligence: SimilarWeb and SEMRush both give you insights into competitor website performance, including traffic and engagement metrics.
3. To monitor advertising spend: WhatRunsWhere will spill the beans on where competitors are spending their ad budgets.
4. To observe social media performance: BuzzSumo provides a window into your competitor's social media stats, including shares, mentions, how well content is performing, and which influencers are talking about relevant products and topics.
#3 - Set up your spy network
Here's the plan, 007… You must put yourself in the shoes of those customers who are being wooed by competitors. It's important to get as much inside information as possible, and there are two main qualitative methods to get this insight.
1. Become a virtual stalker:
* Caveat: don't take this advice into any other sphere of your life!!
Perform a qualitative analysis on top competitors. Ask questions such as: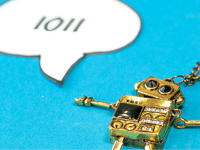 How are their websites built, and what is their pricing structure like? What is their style of copy and content? Where do they situate CTAs? Do they have case studies and reviews? Are they using live chat or a chatbot, and what is the optimal user flow for them?
Don't rely on your gut feeling. Tools can validate your conclusions. Use the aforementioned software to dig deeper on any assumptions. You might be surprised by the results.
2. Go undercover:
Get yourself involved in the customer on-boarding process of competitors. Sign up to their email newsletter list, follow them on social media, and set up Google Alerts to track brand and product mentions around the web. You can sign up for free trials and test the customer support, and get a handle for which automation sequences are fired off. Get up close and personal.
In summary...
You must keep an eye on competitors to become a frontrunner in your niche. With the tools available to us, this is more feasible than ever. Combined with detailed qualitative assessment, you will be able to spot gaps and missed opportunities to give your business the edge.
A comprehensive strategy should be employed to target competitors, but this approach must act in tandem with feedback loops on your current practices. An effective growth strategy must be focused on the goals of your business, not copy and pasted from elsewhere. With this in mind, take note of the metrics that matter but don't try to compete on all fronts.
As Johannes Lemm wrote in his Trusted Shops piece about analysing competitors:
"Draw inspiration from the analysis of your competition, but don't copy them and avoid engaging in unfair practices like posting fake reviews on their shop or misleading comments on their social media. As a successful retailer, you shouldn't need to engage in such practices in the first place, but, apart from this, if unveiled, they would lead to a huge image loss. Focus on collecting good ideas for your own company and market them in a smart way."
Keep your competitor research clean, relevant, and focused. Good luck!
Author bio: Oren Greenberg is a growth marketer, and the founder of the Kurve consultancy in London. He helps startups and corporate innovations projects scale using digital channels. He has written for leading marketing blogs and has been featured in the international press.