Google is everywhere these days. They're making self-driving cars, artificial intelligence, virtual reality, and they're even in space. But one thing about Google that is constant is the source of their revenue: advertising. Google Ads, their traditional advertising platform, has been very successful for both Google and their advertisers. Another resource to take advantage of is Google Shopping.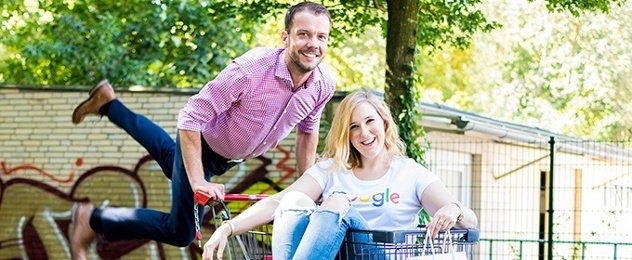 Very recently, Google Shopping has become the biggest source for retailers' click shares. So, it seems that when it comes to shopping, Google Shopping has taken over the traditional Google search in terms of where those paid ads are getting their clicks.
What is Google Shopping?
Google Shopping is a shopping search engine by Google. You will usually see an option for "Shopping" when you are searching for products on Google.
This area allows users to search directly for product offers through Google. Retailers can advertise their products here to increase website traffic and get more visibility. The Shopping search results are quite often also visible in regular Google Searches for product relevant queries.
In this image, the Google Shopping ads are in the red box, Google Ads are in the green box, and organic search results are in the blue box
Alternatively, you could also head directly to the shopping search engine by clicking on the "Shopping" tab found right below the search bar.
By clicking on the "Shopping" tab directly under the search bar, searchers are taken to the Google Shopping platform - with larger images, more product details and filters available
These are product ads that are triggered through Shopping campaigns. The shopping area in the search results used to belong to organic search, but since 2013 there is also space for you as a merchant to bid on keywords and display your products (Just like pay-per-click).
As Google Ads is Google's system for managing paid search results, the shopping part is integrated into merchants' Google Ads accounts. In addition to a Google Ads account, you would also need a Merchant Center account to run shopping campaigns.
The Merchant Center lies at the core of Google Shopping. Here, you can upload your shop and product data to Google and make it available to Google Shopping. This account has to be linked to your Google Ads account.
In the Google Ads account, you can set up and manage your shopping campaigns. This is a special campaign type. Just like you would choose between a search campaign or a display campaign, you can also choose a Shopping campaign. Your data is then fetched from the connected Merchant Center account.
Why should you use Shopping campaigns?
When you use product ads, your products can directly be seen by customers searching for that item. The advantage in comparison to text ads is, that this ad type is optimal for merchants. They have a strong focus on the product image and the price.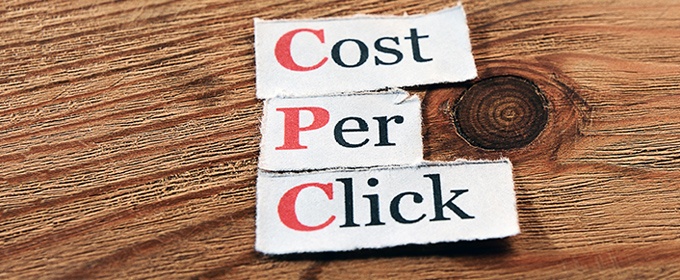 Studies have shown that you might pay a higher cost-per-click (CPC) for product ads, but the return-on-investment (ROI) is normally much higher in the end. This is because people can already see the product and price and know if it is relevant before they click on the ad. And as you know, if no one clicks on your ad, you don't pay for the ad.
Of course, if you sell to customers who are very price-sensitive, then you should do thorough research before you start with shopping campaigns. After all, the price is one of the first aspects that potential customers see and one of the stronger factors of their purchase decision.
Need a step-by-step guide to setting up your Google Shopping ads? Get our in-depth guide where we walk you through the individual steps required to get yourself on Google Shopping:
How can retailers show their products on Google Shopping?
It is very easy for retailers to get into Google Shopping.
As mentioned earlier, you need Google Ads and Google Merchant Center accounts, and you'll need to link them together. You can find all relevant information about linking the accounts together here.
Once your account is set up, you can set up your first Product listing campaign through Google Ads. This article from Google will help you set up your first campaign.
Where do your Google Shopping ads appear?
Google Shopping ads can appear in the following locations across Google properties:
Within Google Shopping (Available in select countries including UK)

Next to Google search results as seen in the image above

Image searches, YouTube and Google Search Partner sites
How can your products capture the attention of the searchers?
Other than with the price, you should try to offer very appealing product images and product names. The name should be clear and unique to your other products. Pictures are extremely important. It might be a worthwhile investment to use your own images for the advertised products to ensure that they look real and different.
If everybody uploads the manufacturers' images, you can grab shoppers' attention with a different approach. The images have to be of high quality and it might not be possible to shoot pictures for all your products - but why not start with your five most successful products and wait for the results?
A great eye-catcher you might already know from text ads are star ratings:
Once you click on a product in the Google Shopping search results, more details will appear
In products ads, two types of rating stars can appear: product ratings (here in orange) and seller ratings (here in green). For best results, you can show that you sell a product that other customers already rated well and that furthermore you are a merchant that was trusted by others users.
Find more information on the setup of your Merchant Center
Read success stories with Shopping campaigns
How can you optimise your Google Shopping Ads?
Just like Google Ads, Google shopping will allow you to bid on various keywords to show shopping results. You will be charged on a cost-per-click (CPC) basis. Here are some important factors you should keep in mind to ensure that you run a successful campaign.
The Basics:
Use good images to differentiate your products from all others using stock photos

Use high margin products to promote on Google Shopping - you can bid higher on them

Use descriptive titles like "Lacoste Plain Green T-shirt"

USE YOUR REVIEWS. You can use Product reviews as a massive differentiator to attract more relevant traffic.

Have a mobile optimised website. More than half of of Google searches happen on mobile devices and a bad responsive design could cost you a lot of money.
Advanced:
If you already have the basics in place, it might be time to optimise further.
Conclusion
Google Shopping is a great tool for business owners and marketers to get some quick wins and do some quality product performance analysis. Especially when it comes to product niches, it is a very powerful tool for you to showcase your product line right in the Google search results.
If you're all set up with Google Shopping, check out our 2nd part to Google Shopping, which focuses on optimising those ads: