You can hardly avoid the subject of artificial intelligence at the moment. But what exactly is artificial intelligence and how can it be used in e-commerce? Find out more in this article!
However, before we get really in-depth on the subject of artificial intelligence, we should explain what it really means.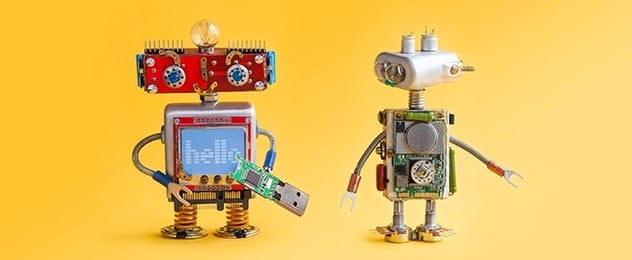 What is A.I.?
Artificial intelligence, or A.I., is a field of computer science involving the development of intelligent machines. This intelligence should be equivalent to human intelligence (or exceed it), be able to recognise and interpret patterns and languages, be capable of learning, be able to plan and also to solve problems.
In the last few months, the development of artificial intelligence has made rapid progress – Google A.I. even managed to beat the world champion of the very complex board game, Go, recently.
What is A.I. already being used for?
A.I. isn't just for playing games though. It is already being used to assist in everyday situations and also by well-known companies.
With the streaming service Netflix, films are recommended to users based on their past film choices.
Google uses A.I. to provide better search results.
Under Armour wants to help customers monitor their health with the aid of artificial intelligence.
Analysts from PwC predict that by 2030, up to 38% of all jobs will be carried out by robots and artificial intelligence. PayPal and Tesla founder Elon Musk warns about the rapid development and the dangers that accompany the increasingly clever artificial intelligence because there are currently no regulations governing A.I.
If we've made you start thinking about the Matrix, Terminator, or similar dystopian films where humanity is suppressed by machines, maybe now would be a good time to highlight the positive effects of artificial intelligence for e-commerce. After all, there are many.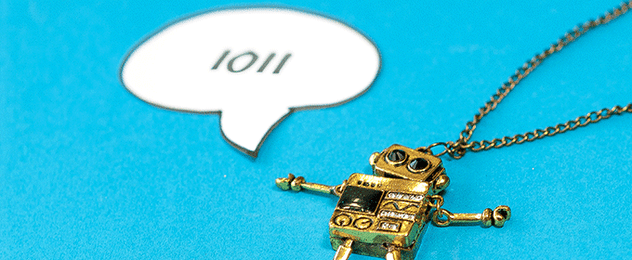 E-commerce and A.I.
Artificial intelligence can help increase the number of sales for an online shop. Personalising the shopping experience can be a real sales booster. There is growing belief that anyone who now wants to be and remain successful in online retailing, has to present individually customised information and offers.
The degree of customisation can therefore become a decisive USP (unique selling proposition) that determines a website's conversion rate and thus its success in e-commerce.
Cross-selling
Here is where A.I. is useful. By analysing collected data, A.I. can recognise what the customer has already done on your website, what they have searched for, and what products might suit them (in the future!).
Recommended reading: Increase Sales through Upselling and Cross‑selling
With this knowledge, dynamic landing and product pages can be created where customers are shown the products that they are most probably interested in and match their shopping history.
Alternatively, A.I. can recommend similar or complementary products to users who are still in the decision-making process.
Chatbots
Going one step further, we should look at the subject of chatbots. After all, the development of chatbots goes hand in hand with artificial intelligence.
Instead of only being able to react to pre-programmed questions or keywords, as is currently the case, an intelligent chatbot can interpret a user's questions and react to them individually.
In the near future, a chatbot could become the perfect shopping advisor and help customers choose the right products – whether it be clothes, furniture, sports equipment, or food. It could also ensure the smooth processing of a support inquiry.
Marketing
Artificial intelligence can also help increase your sales away from your online shop. Marketing that mainly functions automatically and is transmitted at the most effective times is already used by Google Ads (project name: Google Intelligence).
Identifying high-quality prospects
Artificial intelligence can be used to identify high-potential quality prospects. Getty images has used this technology (through Mintigo) to identify websites using competitors' images, thus allowing Getty to reach out to those brands that might be able to be converted.
Virtual assistants
By now, you've probably heard about and even used virtual assistants like Siri, Alexa and Google Now. These cloud-based software agents are always learning new things and can help users with everyday tasks.
E-commerce businesses can also benefit from this as these assistants can recommend products as well. Is voice search the future?
Conclusion
More and more startups and established companies are trying to secure a slice of the A.I. pie. Particularly in the field of e-commerce, artificial intelligence has immense potential for increasing sales.
Artificial intelligence is the future of e-commerce and it is worthwhile to examine the expansion of your shop system and keep your eyes open for promising A.I. technologies that can push your online shop into the future and make you stand out from the competition.
In order to continue being successful and remaining competitive, you should always keep up-to-date and informed about the latest developments. The best way is by visiting our blog regularly, subscribing to our newsletter and extending your e-commerce knowledge with the help of our whitepapers.