In a hyper-competitive and digital world, it's important to put the customer at the heart of your marketing strategy. Loyalty is hard to come by as potential customers no longer hesitate to buy from your competitors if the offer is more attractive or if the buying process is simpler and more personalised.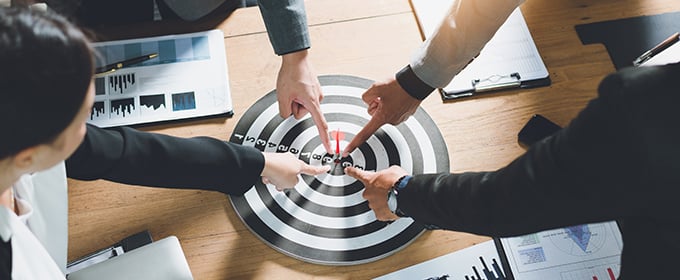 Taking all this into consideration, it is very difficult to acquire and retain customers. Hence, the importance of placing them at the centre of your strategies. How? Keep reading to find out!
It is a fact, the majority of internet users compare products and shops before they buy, whether it is on the internet or in stores. These days, they might find it on the internet or in physical shops, get some information, and compare prices. After all this, they won't even hesitate to buy from your competitors.
What are the essential strategies to implement to attract the attention of your customers and especially to remove any hesitations they might have?
Think multi-channel strategy
This may seem obvious, but it is through the establishment of a solid multi-channel strategy that you will achieve your goal.
Whereas a few years ago, we were only talking about multi-channel and cross-channel strategies, it is now omni-channel that is on everyone's lips.
As technology and digitisation progressed, channels to connect with consumers multiplied and interactions diversified (chat, social networks, etc.).
The omni-channel strategy is the next logical step in this evolution.
What is an omni-channel strategy?
Have you ever heard of the ROPO (Research Online, Purchase Offline) effect?
This term is used to describe a buyer who first searches the internet for all the information about the product they want and then buy it at a physical shop.
The opposite also exists. A customer can easily find a product in a physical store and decide to compare prices on the internet and finally buy it online.
The omni-channel strategy has emerged as a direct result to this purchasing behaviour.
Initially, multi-channel was the answer to digitisation. It made it possible to multiply a business's distribution channels. The problem? The lack of interaction between these different channels.
After this, it was the turn of the cross-channel strategy to come into play. We responded to the growing need to integrate these different contact points throughout the customer journey.
The click-and-collect concept is a perfect example: the internet user can retrieve their online order at a physical point of sale.
Today, omni-channel goes even further! (Source: identic)
The omni-channel is about considering the customer experience as a whole. It is the possibility of maintaining a relationship with your customers by meeting their expectations.
It is no longer a question of integrating the various contact points independently into the customer journey and then analysing their performance independently: omni-channel is based on the interaction of its various physical and digital channels in order to make the customer's purchasing journey more fluid and simple.
Your online store and your website are no longer two separate entities. They interact: the information on your site complements that of your store and vice versa.
How does this translate into concrete action?
One-to-one marketing
One-to-one marketing consists of adapting marketing and advertising promotions according to the expectations and profile of your target audience; it means offering your customer a personalised interaction.
You address them through the channels they use, you adapt your offer to their consumption patterns, etc.
Above all, it is a competitive advantage.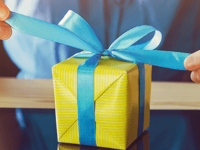 With one-to-one marketing, you show an interest in your customers and their needs. In this way, you build customer loyalty by increasing your level of trust and sympathy.
Consequence? You increase your sales in a sustainable way!
And, who has never heard that it is easier and more profitable to sell to an existing customer than to acquire new ones?
How does one-to-one marketing work?
Here are some examples that you can implement or develop.
Affiliation and networks
On social networks or via affiliation, you send (redirect advertising) visitors to your website. In this way, even as the internet user visits your competitors' sites to compare offers, he or she will continue to receive advertising messages for the article consulted on YOUR site.
Call-back and click-to-chat
Call-back or other click-to-chat (chatbots) options are also a great way to interact with your customers at any time. These assistants are also highly appreciated by internet users.
Trusted Shops chat window
Inbound marketing
Used in B2B in particular, inbound marketing is an excellent way to set up an individualised offer.
Through content marketing, you build a more personal and lasting relationship with your customers and potential customers. You produce content that is adapted to them and thus meet their needs.
Lead nurturing also allows you to set up more customised sales automation systems. The name may seem complicated, but this is an essential technique of digital strategy.
Lead nurturing is about building a relationship with your prospects and accompanying them through to their purchase decision. It means following your "cold" prospect to the stage where they will be ready to buy your solution or service.
The newsletters. In a one-to-one marketing context, we talk about hyper segmentation.
Whether it is a promotional e-mail or a presentation of a new product, personalisation is essential. From the object, to the header or signature, to the personalisation of civility, you must offer a personalised and relevant experience.
BONUS DOWNLOAD: Check out our whitepaper below for an overview of content marketing for online shops!
This is, of course, a non-exhaustive list of possible marketing actions.
Their implementation as well as the analysis of the results obtained is also not random, and the choice and use of your CRM tool is also important.
CRM tools and marketing strategies
Your CRM tool must allow you to carry out your different marketing strategies, whether it is for managing your email campaigns or for lead nurturing, for example.
Your CRM tool allows you to understand your customers' purchasing behaviour and adapt your strategies accordingly.
But how can your CRM tool help you to adapt your marketing strategies?
Big data analysis
Previously, marketers conducted satisfaction surveys to identify their potential for improvement or the performance of their marketing actions.
Today, thanks to digitisation, you collect a whole lot of data every day (via social networks, mobile applications, website, etc.).
Well, it is the analysis of this data that should allow you to identify your weaknesses, but also to automate certain tasks in order to improve relationships and the customer experience.
The ultimate goal: to eliminate any reluctance to buy and increase your sales!
Analysing your data can even help you predict tomorrow's demands and allow you to innovate in the right direction.
However, the data must be properly analysed and interpreted.
Customer reviews
Customer reviews are an effective way to give your customers a voice for your company.
According to a Statista study, nearly 79% of internet users have searched the internet to get an opinion on a product or service before buying and 65% of them say they trust the opinions of other customers.

What could explain the customer reviews craze?
Customers are becoming more and more familiar with the methods and strategies of traditional marketing.
It is no longer enough to simply say that your product is the best.
Consumers are looking for authenticity and social proof.
On top of the social proof, companies that are able to display their star-ratings in their search engine results are not only increasing their visibility, but their click-through rates tend to go up as well.
In addition to confirming a purchase decision and thus increasing your conversion rates, reviews can also increase your average basket sizes or even change your company's image.
Customer reviews, therefore, act as a real trust-builder.
By giving your customers a voice, you are showing potential customers that you are transparent and reliable.
Screenshot of customer reviews left for Future Shop, a Trusted Shops customer.
In the review above, Future Shop offers us a good example of the importance of the different distribution channel interactions in regards to customer satisfaction.
A customer experience that could have been negative turns into a successful experience and even ends with a magnificent social proof in line with this beautiful "5-star" rating and an honest, complimentary review.
Let's not forget that reviews are not just promotional material for potential customers to read. Sometimes, customer feedback can really help improve a business.
"Your most dissatisfied customers are your greatest source of learning." -Bill Gates
Many complaints about a delivery problem? Maybe it's time to consider another provider! Too long delivery times? An update to your logistics management is essential!
Conclusion
As you probably already know, it's imperative to place your customers at the very heart of your marketing strategies. Personalisation, follow-ups, loyalty, customer reviews, etc... Data analysis and the optimal use of your CRM tool are just some of the ways to put them into practice.