Before the advent of the internet, potential customers needed to know where your shop was located and what you sold. This was achieved through local ads or word-of-mouth advertising. Nowadays, Google takes over this task. In this blog post, you will find out how you can make your local shop easier to find so that more customers will find it.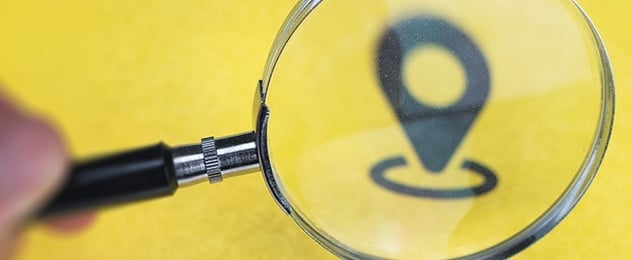 Optimizing your website with local SEO has several benefits:
Your local shop is easier to find. Smartphones are increasingly used to search for a shop nearby – be it a copy shop, a coffee roasting house, or a shoe shop. Taking advantage of such local search queries can lead to a great number of interested customers visiting your shop.

You differentiate yourself from the competition. Especially if your local business is located in the busiest shopping area of the city (e.g. Carnaby Street in London) and the competition is all around you, you need to take advantage of the tiniest opportunities to acquire new customers. However, even if your local business is located in a quieter area, local SEO can make the difference in enabling potential customers to discover your shop.

Online and offline shopping are harmonised. Customers having visited your offline shop are very much likely to turn into online customers, too, because they can associate real people with your shop instead of having to deal with an anonymous large multinational company – that's the huge advantage you have over Amazon & Co..
With regard to SEO, local competition is less fierce then competition involving general search queries.
When a customer enters the search query "shoe shop", you can easily imagine that it is easier to be found if only results of shops nearby are shown. In other words, you don't need to compete with all shoe shops in the UK, but only with your local competitors.
Here is a checklist you can work through to jump past the competition.
Google My Business
If you haven't registered with Google My Business yet and you own a local business, then you're disregarding one of the best ways to win over new customers free of charge.
Therefore: register now, fill out your profile and wait for the confirmation.
Local blog posts
You should take advantage of Google's love for content. Informing potential customers about local events enables you to increase the local relevance of your website, which in turn may lead to a ranking improvement.
Apart from local events, you may want to present or test new products, publish customer feedback, or simply write an article about your shop. The fiercer the competition, the more frequently you should publish a blog post.
We recommend you regularly take some time to write blog posts and plan them over several days. Hardly any of your competitors will take the time to blog, so that you'll be the only one having adopted this marketing strategy.
Videos and images
Apart from writing a blog, you may also want to use other media. Images and videos bring life to your articles and can be posted on Facebook and Instagram at the same time.
You'll thus kill two birds with one stone, because potential customers search for interesting local shops on social media, too.
Company name and location
If possible, you should add your company name and location to the title of your website. Instead of using Peter's Shoe Shop, you should instead choose Peter's Shoe Shop of London as the title of the page. A small optimization trick like that can really give your ranking a slight boost.
Link building
If you are familiar with SEO, you've certainly come across link building.
Google ranks websites through links and this continues to be a decisive ranking factor.
That's why links from important websites like theguardian.com, bbc.co.uk or independent.co.uk are so valuable and have a positive impact on your ranking, though they are not necessary to get to the top with your local SEO.
You should rather bank on local links. To obtain local links, you may want to cooperate with local bloggers, promote an event, or publish articles on (smaller) local newspapers. You may also want to cooperate with other shops in your area and publish an article about them on your blog.
It's also recommended to sign up for pertinent business directories to get free and valuable links. FlycastMedia created a .pdf with best practices and shortcuts to the most important (UK) directories.
Meta tags
Thanks to meta tags, you show search engines what your website is about. That's why you should include not only the most important keywords (shoe shop, buy shoes, etc.), but also the location of your shop in your meta tags.
Customer reviews
In most cases, a shop with a great number of positive reviews ranks first in organic search results.
It's not by chance that Google sends every newly registered user a shop window sticker asking customers to Submit a review on Google. Encourage the customers buying from your local shop to leave a review on Google and benefit from a higher likelihood to be found.
Don't worry too much if a customer doesn't award you 5 stars. Indeed, a shop with only 5-star reviews is quickly regarded as dubious – an average rate of 4.X looks much more natural and trustworthy.
In case you get a negative review, check out this free whitepaper to know how to deal with it.
Entry in lists/web catalogues
One of the oldest SEO strategies is entering your shop in lists. Even though these links no longer have the power they had a few years ago, they still help you improve your ranking if you choose the right ones.
This is not necessarily due to the links, but rather because your address is no longer mentioned solely on your own website. This makes your website look more trustworthy to the eyes of Google and shows that your local shop does actually exist in a real place.
For every sector there are other (relevant) lists, but online yellow pages and directories (e.g. Yelp, Foursquare, etc.) are interesting for any kind of business.
Name, address, and telephone number
Your company name, address and telephone number should be easy to find on your website. Your contact data must always be exactly the same.
For example, if you inserted your business to My Business by indicating 21 Oxford Street as your address, then you should always write the address exactly the same way to benefit from the ranking bonus.
Be it on your website, in lists or elsewhere, your data must always be consistent!
Conclusion
As you can see, it's not that difficult to be found locally. All you need to do is:
regularly publish new blog posts;

use pictures and videos (blog/social media);

cooperate with local bloggers and companies (link building);

mention your location in metadata, in the title of your website, and on Google My Business;

add your business to relevant lists;

make sure your company name, address and telephone number are consistent throughout your internet presence; and

collect customer reviews on Google
If you follow these seven rules, you will soon be able to welcome new customers that you found online to your local shop. Good luck!