The primary goal of any marketing effort is to stand out, be seen and have a potential customers focus their attention on you. You want to differentiate yourself from your competition.
Your competition is trying to do that, too.
So, just exactly how can you put your brand, your product, and everything you do on a high-reaching pedestal?
Look better? Possibly.
Provide a huge selection? Perhaps.
Compete on pricing? Not always...
There are many ways that you can differentiate yourself from your competition, and they don't all involve lowering your standards.
In fact, most of what we'll touch on today is actually about bettering yourself!
Let's take a look at 9 ways you can differentiate yourself from the competition:
1. Confident branding
Branding plays a huge role in establishing exactly who you are and what you do. And through that, comes trust.
High-quality, but most importantly, consistent branding can make you stand out from your competition.
How?
Take a look a RedOxx Luggage.
Their striking red logo stands out, doesn't it?
A similar font is echoed elsewhere on the website and is adapted for a niche range of products - safety bags.
The branding is broad enough to appeal to multiple demographics (i.e. tradesmen, travellers, factory workers, urban explorers...anyone who wants a darn strong bag).
What's more, this branding is echoed throughout all social media and product pages.
Their inclusive and consistent branding doesn't scream obnoxiously loud at the reader, but it stands out and is memorable.
2. Be the best at something
Think back to when you received the best customer service in your life. Being the absolute best at customer service in your industry is just one way to stand out from your competition.
What's more, delighting your customers is almost an investment in marketing, as your happy customer will no doubt spread your name amongst friends.
But what are some other areas that you can be the best in order to differentiate yourself?
Your returns policy.
Lupinepet is a small company that make harnesses, leashes, and collars for dogs (and cats!). Every single product is backed up by their lifetime 'even-if-chewed' guarantee.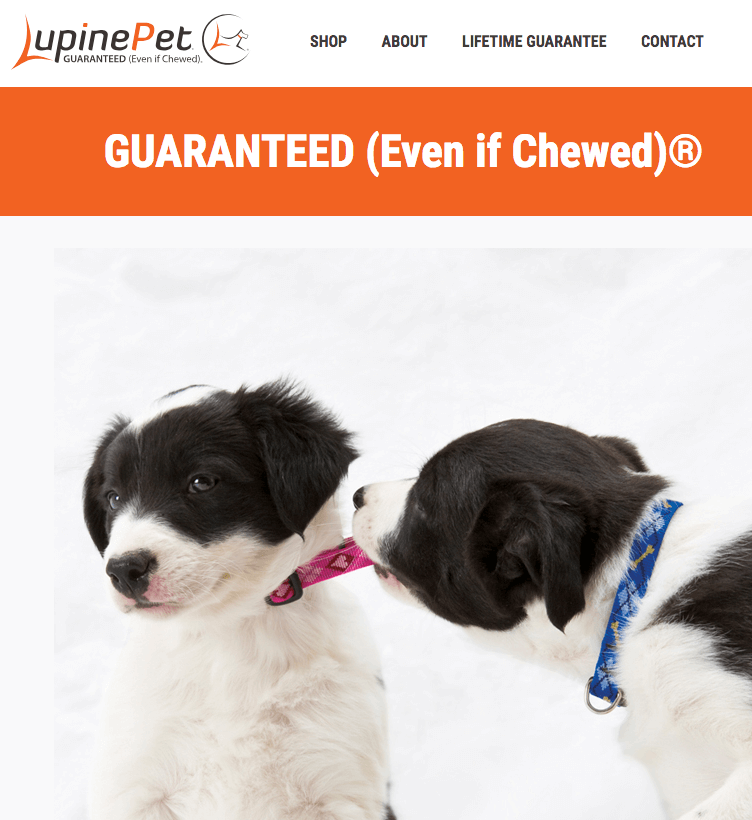 They stand out from their competition because of this offer. They know that one of the problems their customers have is that dogs like to chew their collars.
That can be an expensive habit for a dog owner. Lumiepet has essentially solved their customers' problem by offering a lifetime guarantee. No questions asked.
This makes a potential customer lean towards them when comparing them to a rival brand.
By the way, offering a guarantee or buyer protection is always a good idea for boosting conversion rates!
Other ways to "be the best at something" can be:
your environmental stance towards being green
your sources of materials
where your products are produced, etc.
3. Don't compare yourself to your competition
Rolls Royce doesn't compare themselves to Ford, nor do Nordstrom compare themselves to H&M.
Why?
Because they're two completely different brands that sell a product at completely different ends of the scale.
88% of buyers now research products online before buying.
Source: shutterstock.com/patpitchaya
YouTube, Amazon reviews and other comparison websites have made it really easy for people to get to know all about you before they commit to you.
But nothing will degrade your perceived value more than putting yourself directly next to a competitor.
You don't need to bring attention to your competitors, as people who are interested in your brand but are tempted by another, will do all the comparing they have to.
Keep your marketing efforts focussed on you, not your competitors.
4. Tone of voice
Inside your branding assets or design catalogue should be a clear and concise definition of your brand's tone of voice.
Establish whether you're more mature and serious like an online banking platform, or more playful and cheery like the email marketing platform, MailChimp.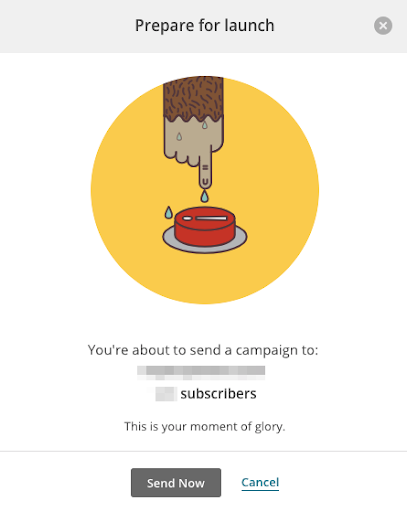 As you can see, tone of voice is more than just voice. Mailchimp's humour is echoed over into the imagery of their Chimp that's literally sweating about pushing the 'send' button.
You can see their tone of voice in a picture.
Take a look below to see what luggage brand Away does on their product pages:
With no words, Away brings a little humour into a pretty dry product - luggage.
This sets them miles apart from all their other competition (no pun intended).
Recommended reading:
What Does a Perfect Product Page Look Like?
5. Packaging
Your product packaging is the only piece of marketing that reaches 100% of your customers.
Therefore, it's important that your product packaging not only echoes your branding but that it also stands out.
Unboxing videos are becoming more and more prevalent on YouTube, partially because so many people now look for reviews of a product before committing to a purchase.
Done right, a fan's unboxing video can be a great piece of marketing for you.
Front and centre in an unboxing video is...you guessed it, the box.
By using quality product packaging, you're making sure that any customer, or anyone that sees an unboxing video of your product, remembers your branding.
They'll also remember your product, and most importantly, your brand name.
6. Charity
One unique selling point of your brand may be that you're environmentally friendly. You may be sourced from renewable sources, your materials may be completely recyclable.
Similarly, your products may be for children, or animals, the disabled, severely ill or senior citizens.
If your product or you personally have anything to do with what's mentioned above, consider working with a charity.
Steel Blue workboots, an Australian shoe company worked closely with mental health charity, beyondblue to raise money for mental health.
They even went so far as to create a limited edition boot to raise awareness.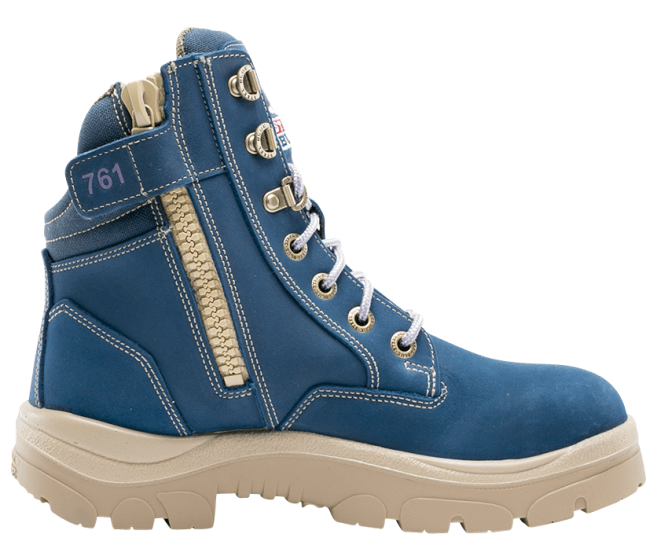 Why?
Because Steel Blue knew their target customer, blue-collar males, are least likely to discuss mental health problems.
With this, both Steel Blue and beyondblue had their names thrust in front of an audience who had never heard of them before.
Social responsibility can be a very powerful marketing tool.
7. Transparency
When price is a major factor amongst your competition, but you yourself cannot go any lower on price, consider showing just where your money goes.
Buffer is one company that is incredibly transparent. To ensure that customers know exactly where their money is going, they're able to see...well, every single aspect of the company.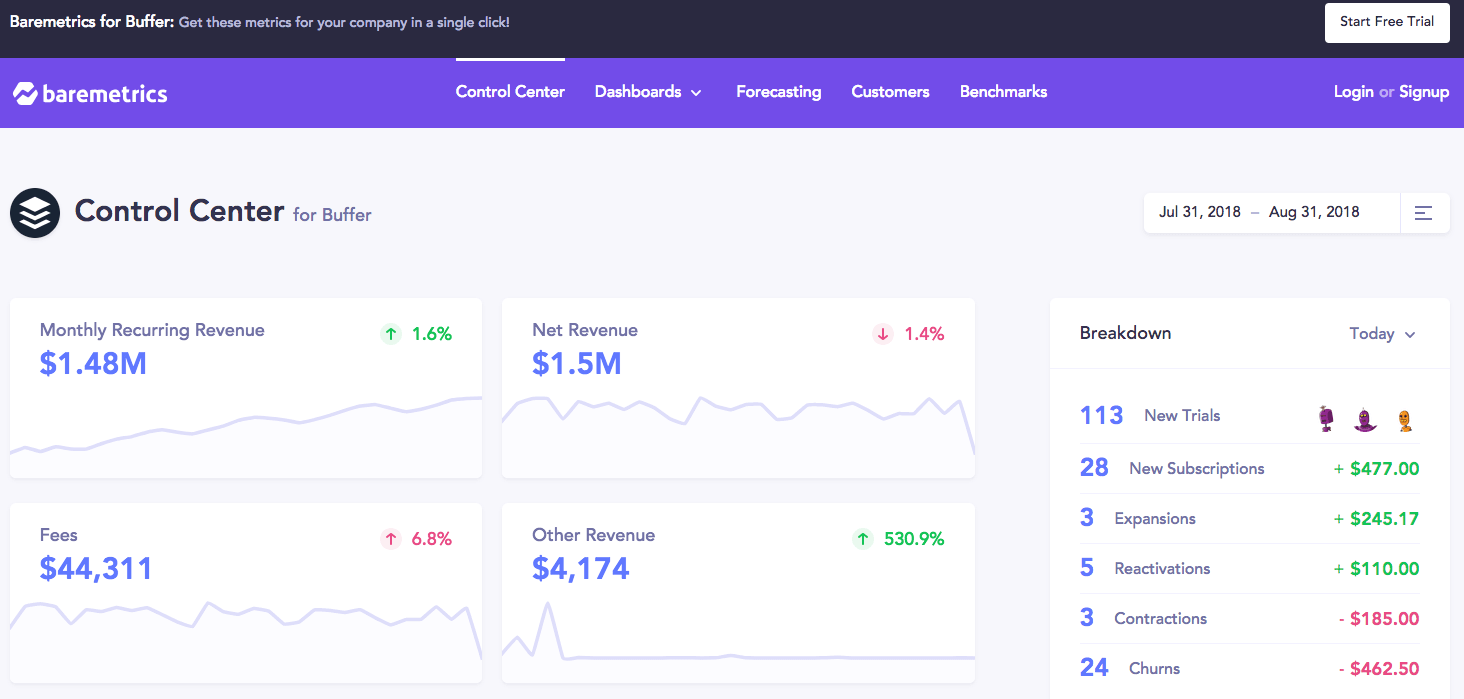 In the Buffer ''transparency dashboard', you're able to see things like team salaries, revenue, the product roadmap, even what each employee is reading in their downtime.
Does this sound like something a lot of companies would do?
Of course not.
But by being transparent and saying to the world 'look at our sensitive data', Buffer is standing out from their competitors.
8. Have variations
This is a great way to differentiate yourself from your competition, but you need to know your competition quite well.
Once you're certain that your product is superior in every way it can be, offer more varieties of it.
For example, colour.
If your competition offers a competing product in five colours, find a way to offer your version of the product with 10 colour options.
This is an especially good tactic if you sell your products on a marketplace like Amazon or eBay.
That's because you're placed literally right next to your competition.
In the below example, you can see exactly that. A product for sale (i.e. a Jansport bag)on Amazon, with a lot of colour variants - and it's competition directly below it.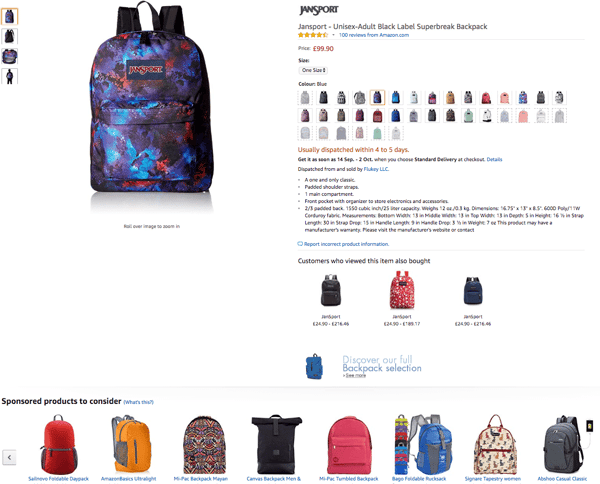 By offering more choices, more variety, or a wider range of options for your products, your brand is standing out. You're making yourself the best option in what may be a flooded market.
9. Learn as you grow
This final point isn't about standing out, but it's instead about continuing to stand out as you grow.
One natural side-effect of growing is that you tend to discover more about your customer. You learn more about their problems and you see to what extent their problems change.
Therefore to be consistently standing out, it's important that you regularly reassess your position and check how else you can stand out.
This may mean that you have to study your competitors more closely. It may mean going through a rebranding phase.
But like any business owner knows, not growing, changing and adapting to the market can quickly bring about your end.
Recommended reading:
How to Differentiate Your Shop from Competitors Selling the Same Products
What do you think?
At the end of the day, not everyone who sees your product is going to love it.
Differentiating your business is all about being unique and memorable while presenting yourself to potential customers who may value you.
What other ways do you think a brand like yours can stand out? What does it take to be seen in a flooded market?