Anyone looking to be successful online has to build a strong brand. This article will shed some light on what exactly branding is, what you have to look at when it comes to your logo, and how to ensure your brand is presented on social media in the very best possible way.
Table of contents
Part 1: What does "branding" actually mean? And why is it so important?
Definition: Branding can be defined as the way in which "a brand is positioned". Factors including the logo, web design, corporate colours, and tone all play a major role in this process. The aim being pursued by the brand is to convey a particular feeling or image of the company in question to its potential customers.
The brand itself runs like a common thread through all corporate communication – both internally and externally – and its primary objective is to help the company stand out from its competition.
Some brands enjoy such strong recognition value that they can even be recognised without a brand or slogan.
Can you recognise the companies behind these examples?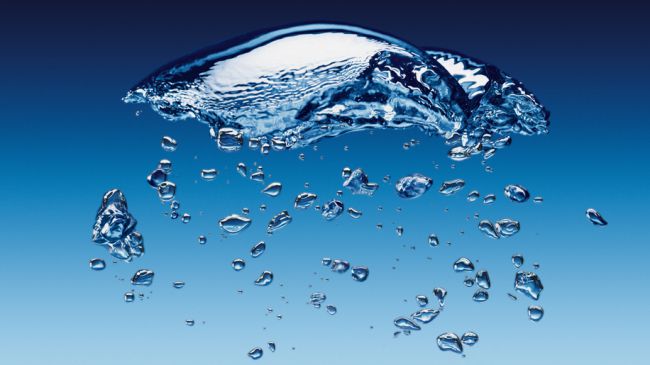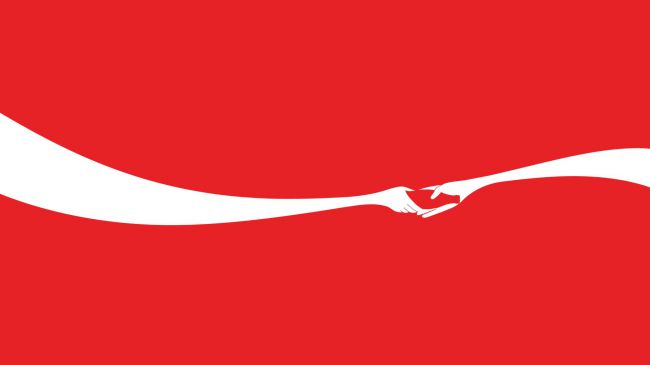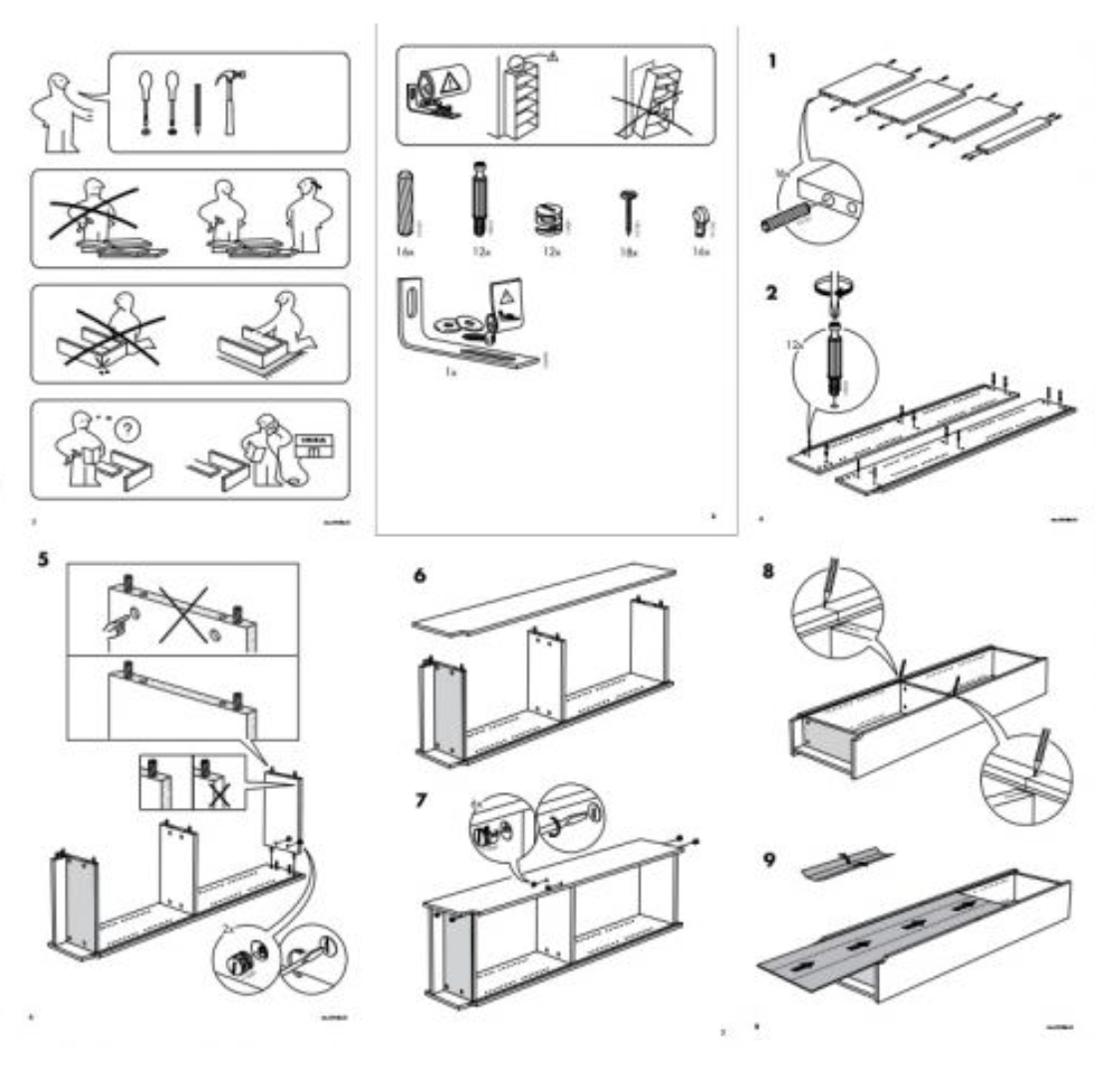 By...
creating a website that informs customers of your offer offer

designing advertisements that promote your own goods and services

selecting specific corporate colours associated with your business

creating a logo and displaying across all your social media accounts,
...you are branding your business.
In other words, this means that you can determine how your company is perceived.
It is that impression or association the customer gets when he or she hears your company's name.
Coca-Cola "only sells sugary water", and yet it's associated with relaxation, freedom, and happiness.
Why is branding so important and what is the purpose behind it?
The purpose of branding is to allow potential customers to understand what it is you stand for and have to offer in a quick, easy way.
That's important because a strong brand image has an enormous impact on the way in which your customers (and prospects) react to your products (and prices).
It is key that your company's logo and visual identity align with the attitudes, wishes and needs of your target audience.
For example:
Anyone positioning themselves as a discounter will ultimately deter potential customers if they start offering high-priced products. The same is true the other way round.
Building a brand
If your company or online shop has yet to establish a unified branding concept, or you are unsure as to what your brand actually stands for, then it's time to reinvent yourself.
For a nice overview on why branding is so important, check out this article from colourgraphics.com.
Given that the logo is an essential aspect of any brand, this is where we'll start:
Part 2: The perfect logo - essential for any strong brand
Written by guest author Martin Priesmeier. Martin bears primary responsibility for text & content at the Mannheim-based marketing agency Smarttec. Smarttec creates and manages the online presence of numerous companies that don't want to simply leave their online success to chance.
Major corporations pump millions into brand-building activities and their logo! Based on the example of our customer Coffee-Up!, we'll demonstrate how to drive your brand's development with far less financial commitment.
Why do you need a logo, and why is it essential when it comes to strong branding?
If we take a quick look at animal breeding, especially when it involves cattle and horses, the animals are frequently branded, hence the term branding.
But don't worry: When marketers talk about branding, they (probably) won't be chasing you with a red-hot branding iron.
So rather, it's about wrapping your corporate identity in a catchy name, slogan, icon or logo.
As with the branding iron, your logo becomes a memorable stamp that ensures your company leaves its mark wherever it goes whether it's on flyers, business cards, social media channels, your website, your packaging – and ultimately your customers' memories.
Solid branding offers several advantages for your company:
It sets you apart from your competitors.

It increases your recognition value.

It not only communicates your company name, but also the characteristics that have come to define you, e.g. reliability, sustainability or innovation.
You're no longer just a company selling something.
Once you've created a brand, you become a company that stands for something!
Customers will thank you for it.
It establishes the connection between your potential customers and your product via a web of emotions.
A logo is essential when building a brand
There's no doubt that building a brand involves much more than just a good logo. However, developing a logo represents a first and important step.
Given that your logo acts as the figurehead of your company. It not only graces your products but also your website, brochures and the social media channels you employ.
It also offers plenty of opportunities to show your customer the defining characteristics of your company in a rather catchy way.
Using the example of the start-up company Coffee-Up!, let us show you how to develop the perfect logo for your company in just 5 steps.
5 simple steps to the perfect logo
Step 1: Determining your core brand
What does your company stand for? How do you position yourself in the market? What kind of customer do you want to appeal to?
These questions represent the very beginning of the branding process – and not without good reason.
Given that nothing is more frustrating than ending up with a beautiful logo that doesn't fit you at all.
Sometimes companies approach us because they feel that their logo is simply no longer consistent with what they do.
That is perfectly normal, because companies evolve over time and have to keep their finger very much on the market pulse in order to stay relevant.


So, to get the ball rolling, we should ask ourselves the following questions:
In the case of Coffee-Up! we were approached by a customer specialising in the upcycling of coffee products.
Specifically, that means: The supposed waste products that are created during coffee production are then used to make new items.
Coffee-Up! sells, e.g. bowls made from ground coffee, as well as cushions and bags made from coffee sacks.
No doubt: The company places genuine importance on the topic of sustainability, and ensures the conscious use of raw materials.
The products are organic but by no means look as if they have come straight from Grandma's potato cellar – the bags' stunning designs are a real eye catcher!
Coffee-Up! therefore appeals to people who see themselves affiliated with a particular (and alternative) urban environment, and who always thinking in ecological terms.
Tip from Smarttec:
The logo is the image that your company leaves with its customer. First and foremost, really consider just how you want to be perceived by others.
Step 2: Find your style of logo
There are different logo types that result from a varied combination of fonts and visual elements.
In some cases, you'll find examples that are either pure "word-logos" (eBay) or "image-logos" (Apple).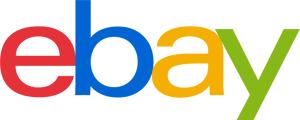 While the eBay logo simply consists of coloured letters, the company Apple uses the image of an apple with a bite missing to connect everyone to the company without the use of words.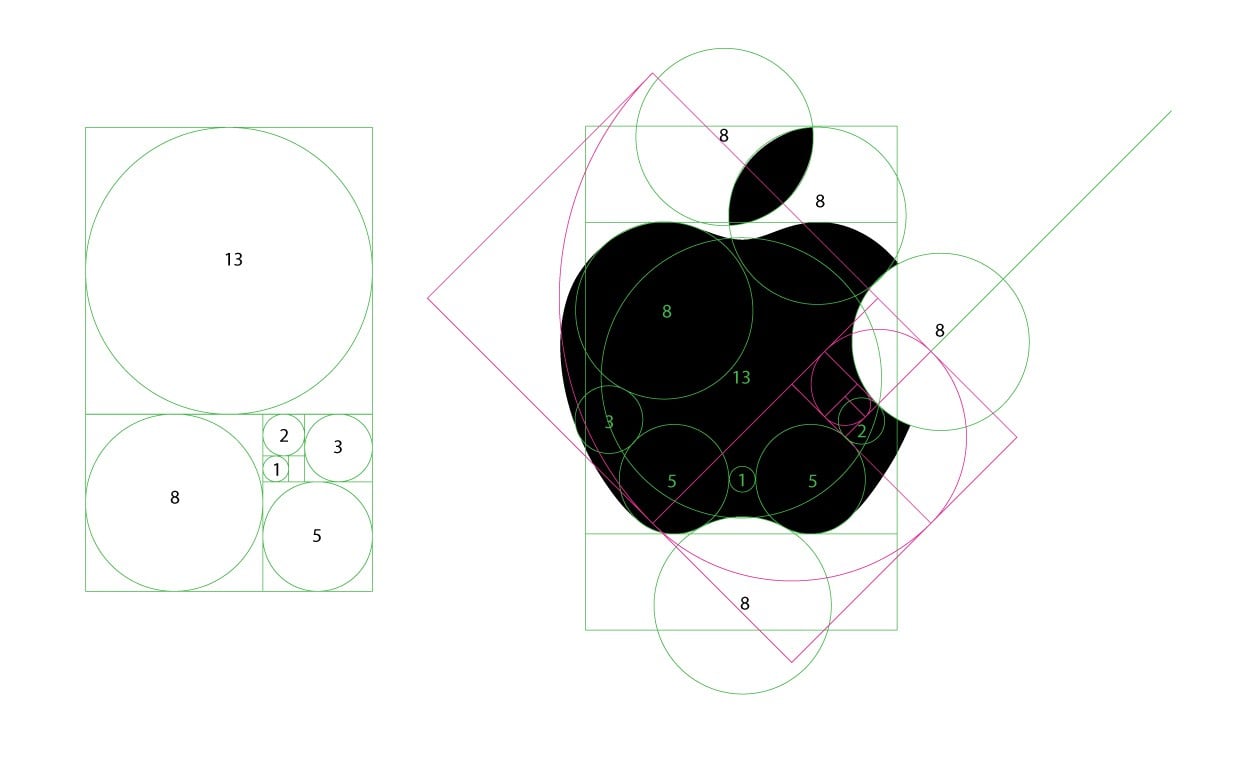 Of course, your logo can also combine both pictorial and font elements in a number of different ways:
For example, the Pepsi logo contains lettering under the graphic itself, the Starbucks logo has somewhat of a sticker look, while the WWF advertises its name with its famous panda mascot.
Finding the right variation for you depends, on the one hand, on your brand's core, as well as the name and level of awareness of your company on the other.
Let's go back to our example:
Coffee-Up! is a start-up with a limited reputation.
The brand must therefore first be created. For this reason, the brand's name should definitely be included in the logo.
Furthermore, the addition of Up! (from upcycling) already underpins the notion of visual upward movement. Our first three designs look like this:

One possible alternative would be to design the logo in a vintage look: fine coffee, elegant logo.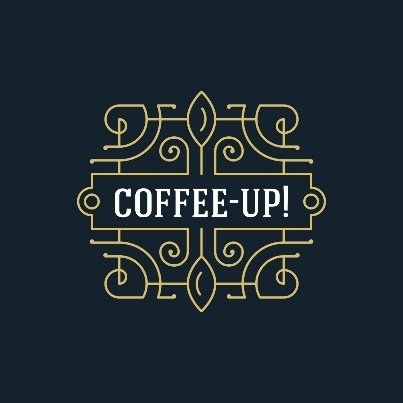 This idea was once again rejected because it missed the target group.
Although the design was chic, its nostalgic charm also had something of an old-fashioned ring to it. The logo doesn't quite hit the freshness and innovation embodied by Coffee-Up!. Subsequently, it would only appeal to a small percentage of those ecologically-minded metropolitan dwellers.
In another design, our designer uses the coffee bean as the picture element: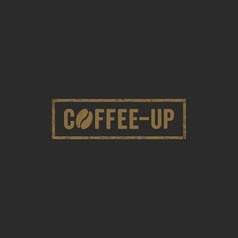 We decide to translate the best elements from these drafts into a new logo:
Slim lettering combined with the upward movement of the coffee bean.
And then the flash of genius:
The coffee bean stays at the same height as the lettering.
But from it grows a sprout that towers above the logo. This enhances the logo with even more informative value.
For now, both the company's joy of innovation (something new arises) and its ecological awareness (the coffee bean is recognisable as the seed of a plant) are expressed most effectively.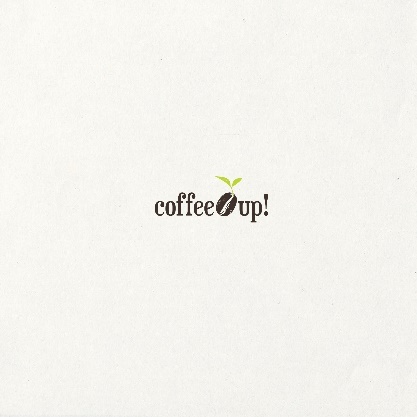 The underlying premise for the logo is in place, and the customer is blown away – so let's take it to the next step!
Smarttec tip: Many first designs look great. But don't simply stop there. Only a logo that really inspires you will also convince your customers!
Recommended reading: What Steps Can Your Business Take to Go Green?
Step 3: Ensuring the optimal choice of colour
It's no secret that colour has a huge psychological effect. Colour also suggests certain associations.
Your choice of colour for your logo always communicates your brand's core on a subconscious level.
That is why: Not every colour works with every company.
Here's a small overview of which characteristics you can express by your choice of colour:
Black: Elegance, staidness

White: Order, simplicity

Grey: Experience, professionalism

Blue: Calm, trust

Green: Ecology, naturalness, sustainability, health, harmony

Brown: Naturalness, warmth, tradition

Yellow: Warmth, good mood, optimism

Orange: Drive, innovation, enthusiasm characterised by an aggressive edge

Red: Passion, self-confidence, courage

Pink: Femininity, eroticism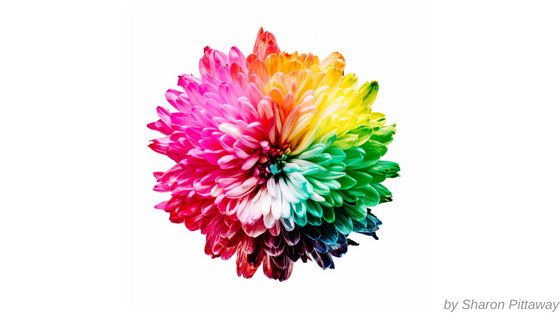 Naturally, these colours need further "adjustments" because green is not simply green, and red is not simply red.
As a general rule of thumb: Keep it to one or two colours, or three at the most – it's hard enough to join them together as it is.
Anything above that is possible, but quickly has the appearance of being too busy. Exceptions: Google and eBay.
For Coffee-Up! the colour brown is a real winner:
Coffee beans are brown, coffee ground is brown, coffee sacks are brown – and it is the colour brown that radiates exactly that type of naturalness and earthiness that goes hand-in-hand with the start-up's core identity.
The sprout that reaches up above from the coffee bean would, of course, be a natural green, thus allowing us to incorporate the colour-coded characteristics of ecology and sustainability into the design. By opting for a bright green, we also communicate freshness and innovation – voilà!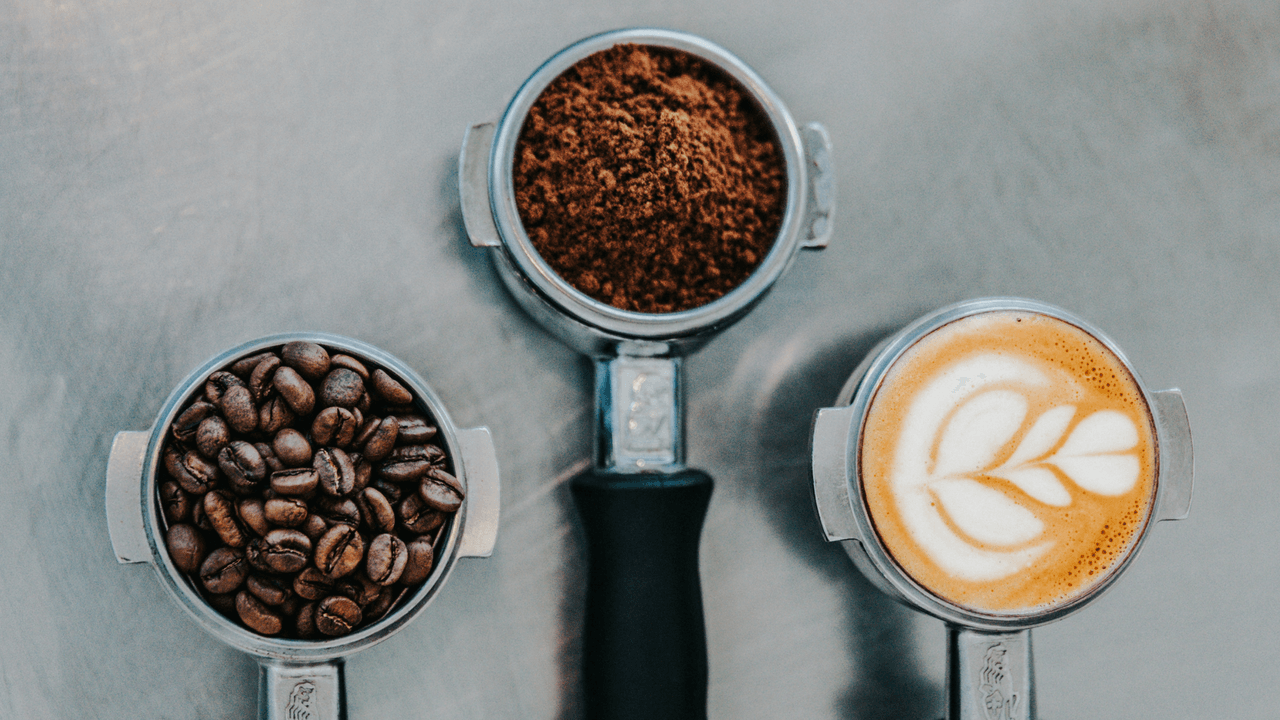 Step 4: Finding the perfect font for your business
If your logo contains font elements, the next step involves choosing the appropriate font.
During step two, you have already selected a temporary font which will now be adjusted.
Ideally, the font and image don't just simply sit next to one another, but rather mutually enhance one another.
It is key that the font not only fits perfectly with your logo, but also with your corporate identity.
Again and again, we come across logo fonts that are selected without much thought.
And that's a real shame given that your lettering provides an ideal opportunity to make a statement about your brand core:
Are you traditional, serious and noble or perhaps young, playful and innovative?
This step harbours so much potential that you can consciously choose one to your company's benefit. An excellent overview of different font types can be found here.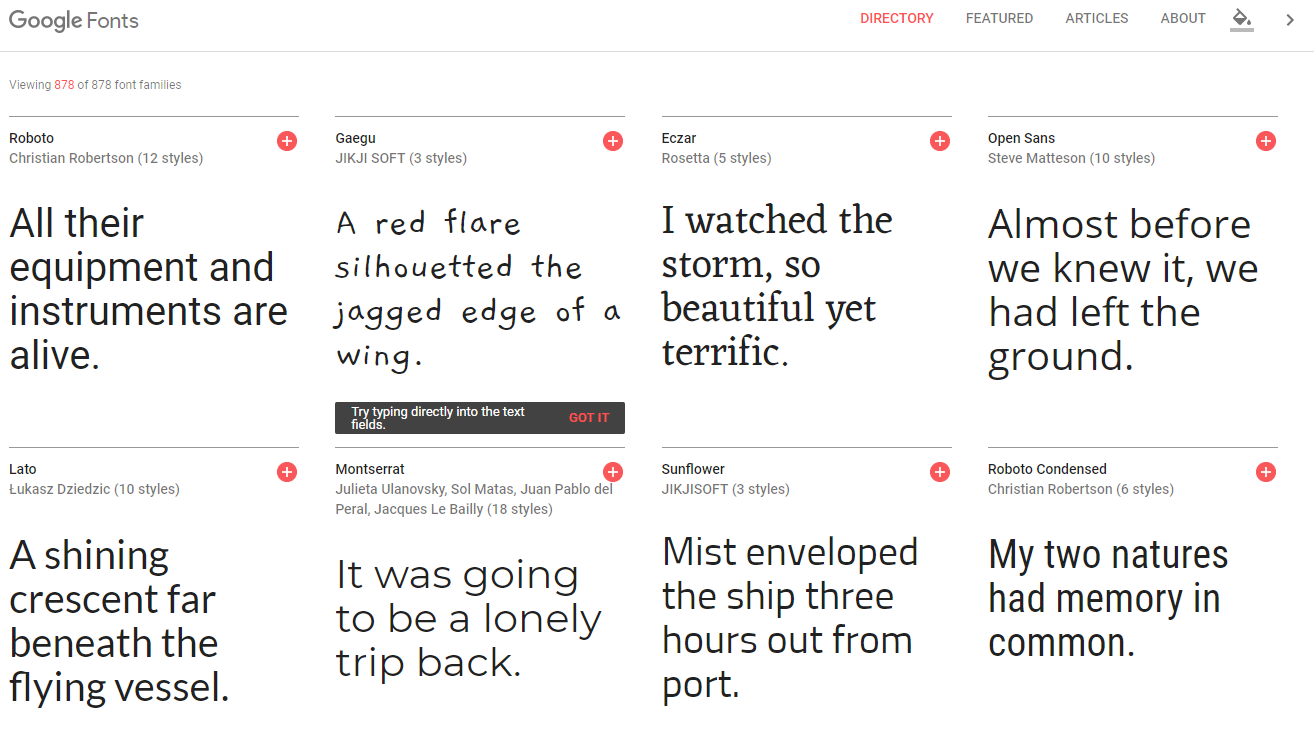 But first, we've decided to set all the Coffee-Up! lettering in capitals.
This not only gives us the chance to place the coffee bean between the words, but also to use it as a visual representation of the letter "o" in the word coffee.
Because honestly: Before we did that, the bean seemed a bit out of place, didn't it?
We've also used relatively bold lettering. This affords us the opportunity to incorporate the rough and uneven surface structure of the coffee bean into the letters.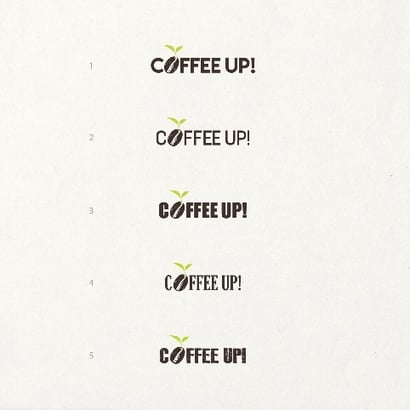 Useful hint: Ensure to plan all steps with the same thoroughness. Only then will your logo be really well coordinated.
Step 5: The finishing touches, baby!
The logo is almost done. Some improvements are needed here and there, however.
The logo, choice of colour and font are now being revised and coordinated with one another simultaneously.
Sometimes, the logo is already perfect after step 4, sometimes the fine tuning takes up a lot of time.
No problem though:
You should only be satisfied with your logo when it is 100% to your liking.
A little tip if you find yourself stuck:
Sometimes it helps to spend a few days on something else and then come back to your logo with a clear head. Also, be sure to check exactly which file formats you need for the logo – to avoid any complications later on.
We are very satisfied with our Coffee-Up! logo.
However, we add the hyphen between the words (that was impossible beforehand because the coffee bean was still taking up that spot in an earlier draft) – after all, the company is called Coffee-Up! and not Coffee Up!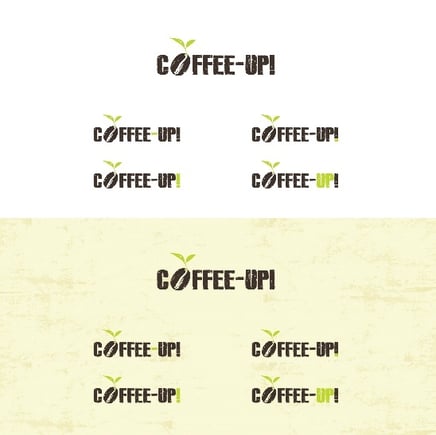 AND YOU'RE DONE! So, pop those champagne corks because Coffee-Up! can now really get going and conquer the market with its upcycled coffee products –all the while living rent-free in the customer's mind as a sustainable and innovative brand.
Many companies consider brand building to be an unnecessary cost factor, but it does really pay off in the long-term – including financially.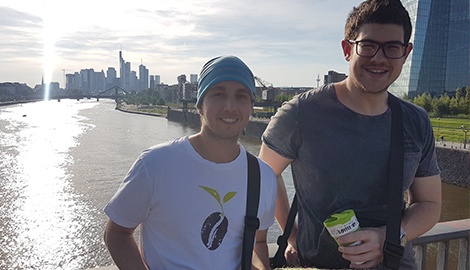 Coffee-Up!:
"Smarttec provided us with outstanding, competent advice from the get-go and was a reliable partner throughout in helping our company to find its footing. Our logo is a perfect fit for us, it's geared towards our target group and communicates our idea without uttering a single word. I can wholeheartedly recommend the entire Smarttec team for anyone looking to bring a reliable partner on board for their online shop."
Part 3: The ultimate guide to social media branding
Written by guest author Alex Levin. Alex Levin is Head Marketer with Logaster and author of the book "How to Build a Brand Identity Without Destruction", which has been published in both English and Russian.
So you've already created a nice logo for your company. But how do you use it to build a strong brand?
The next few steps might pose some challenges.
Not only must your logo be properly positioned and represented, it must also maintain a professional appearance and uphold a consistent brand image.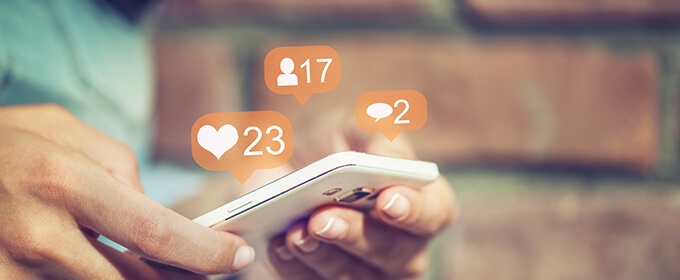 So how do you achieve all this? In this article, we'll let you in on how to effectively personalise your social media pages by using your logo.
Why do you need a strong social media presence?
Today's internet is almost inseparable from the idea of social media platforms.
Social media itself enjoys an enormous reach and offers tremendous opportunities to promote both your own brand and your own projects.
There are a number of reasons why establishing a strong social media presence is an absolute must for any business looking to succeed:
1. Public perception is improved
Social media can be used to either build a reputation online or improve your existing one.
Various platforms allow you to publish relevant and accurate information about your business, while also giving you the chance to inform your audience about any current events and promotions, and to present your brand in the best possible way.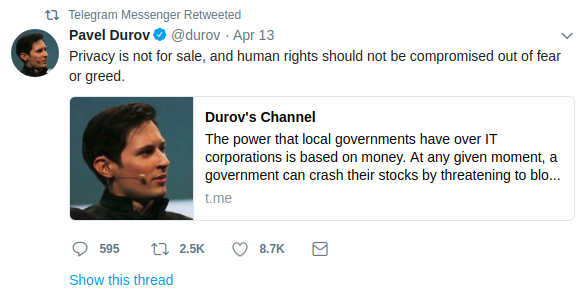 2. Reach increases
Social media is seen as one of the most effective networking tools, and rightly so.
By utilising your social media presence, you can search for new customers, partners, employees and investors, before effectively winning them over.
3. Appealing to your target group
Social media creates multiple points of contact with potential customers, allowing you to market your products and services more efficiently.

4. Customer loyalty is intensified
You will be in a position to promptly respond to any complaints, questions and suggestions brought by your customers as they leave feedback on your site.
Quick reaction times establish greater customer trust in a brand.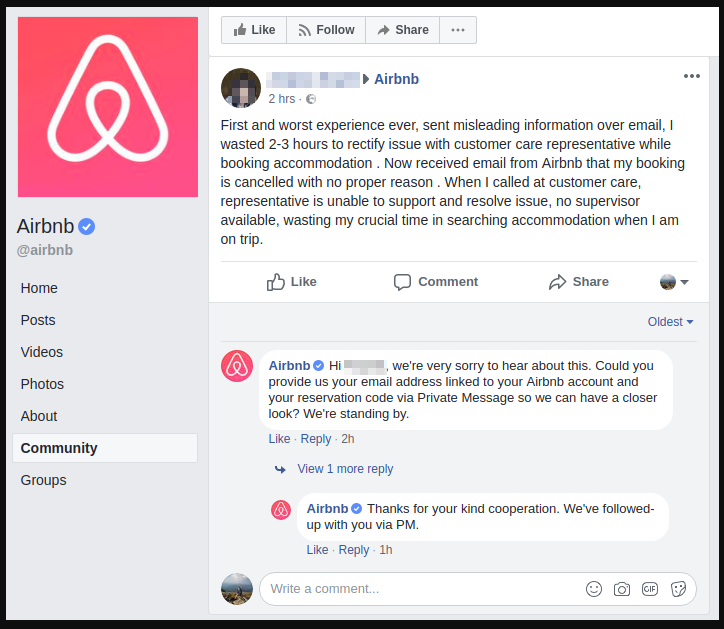 5. SEO work is intensified
Unique content that is regularly updated ensures, almost by itself, that top rankings are achieved on the likes of Google, Yahoo and other search engines.
6. Marketing effect is increased
You can employ other marketing channels such as, for example, your blog, newsletter, webinars and other offline events to create new impetus by leveraging the power of social media.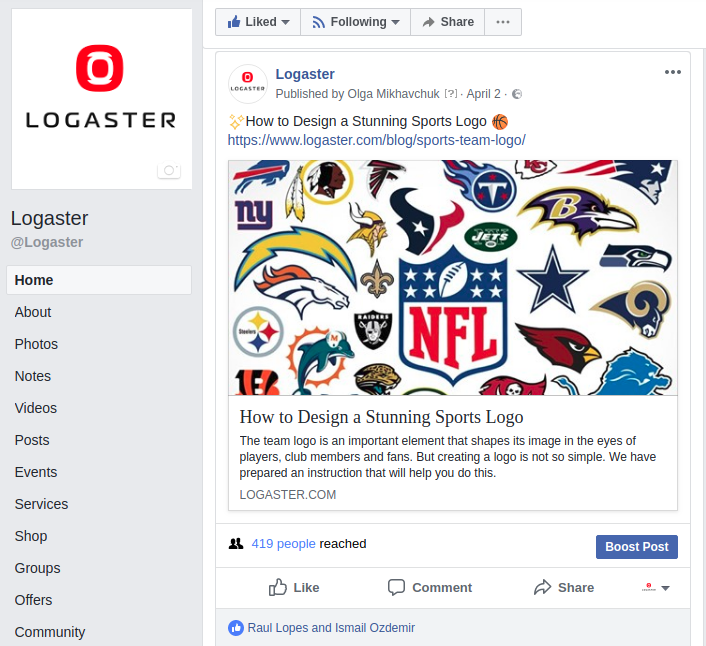 The above reasons demonstrate why you should be proactive when it comes to shaping your online shop's image.
Which social media platforms are the right choice for your brand?
How do you know which social media platforms offer the best way of getting your audience's attention?
After all, it's a key decision that should be given careful consideration.
The most popular social media platforms are known to everyone – Instagram, Facebook, YouTube, Twitter, and LinkedIn.
In the following section of this post, we will be sharing a few secrets with you on how to use these platforms to effectively market your online shop.
The nature of your business is critical
Choosing the right social media platform in order to promote your brand hinges mostly on the nature of your business
If, for example, your work is artistic or creative, then YouTube (videos), Instagram (photos of clothing designs, handmade items etc.) or SoundCloud (music samples) are definitely your best bet.
When it comes to standard goods and services, Facebook is the best option.
Instagram, the all-rounder, is an amazing platform for all sorts of Internet-based businesses, including online shops (especially for women's clothing) and creative services.
Analysing traffic sources
Take a careful look at your web analytics data to determine which social media networks generate the most traffic.
This list is usually topped by the likes of Facebook, followed by Twitter, Instagram, and YouTube.
Don't try to cover all bases by embracing all popular social media platforms.
Instead, try focusing on a format that generates a strong stream of potential customers.
Take enough time to analyse the social media presence of your competitors:
Which platforms do they use and how?
Creating social media accounts
If your goal is to make your business better known, then you should create accounts on all major social media networks.
By adding your company design and important information about your business, people will be able to recognise it.
However, you should invest the majority of your time and energy in 2-3 networks that are of the greatest relevance for your business.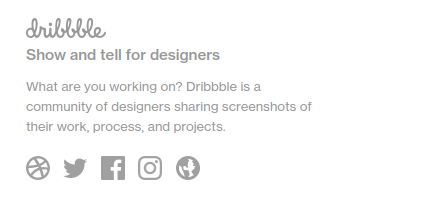 Developing a communication strategy
You must develop a robust communication strategy, paying close attention to the different characteristics of each channel.
Facebook is, for example, an ideal platform for posting articles and news, responding to customer feedback and orders placed, or for employing targeted advertising techniques, among other things.
Simultaneously, Instagram is an ideal tool that allows you to sell products and services by highlighting their visual benefits.
And YouTube is the best way to post video reviews, video presentations and video tutorials.
It's essential to create business web pages that look amazing. Not just for branding!
Unfortunately, it's not simply enough to create a social media account. The trick is to keep the account well fed with high-quality content.
Social media branding plays an essential role in business life – a fact often overlooked by aspiring business people.
The problem:
Users are often overwhelmed by excessive information. This is especially the case when it comes to social media platforms.
The average person sees hundreds of brand logos every day, whether it's online or in real life. Hard to believe, right?
Just take a look around you as you walk down the street, when opening your internet browser or even your wallet – company logos are everywhere.
A stunning and informative social media page will help you stand out visually from the crowd that envelops us all everyday.
It also offers a lot of benefits for your business:
Attracting the attention of potential customers: A beautiful logo and other company designs are a simple yet effective visual way of promoting news, discounts, special offers and other updates.

Creating a complex yet consistent corporate image: By harnessing social media platforms as a point of contact with your customers, you can manage and control the way in which your audience perceives your brand. Your reputation and your image are firmly in your own hands!

Publishing branded content: Branded content appears more engaging and professional than ordinary photos, videos and text. By using such content you can increase customer loyalty, ensure that your brand is promoted organically and get your audience to respond positively to your marketing efforts.
It's clear that a well-thought-out social media presence is key to any business, regardless of its specialisation.
There are numerous benefits to be had, with the most important one being the connection with your brand advocates.
Tips for social media branding
By now, you should have designed a logo and the other aspects of your own brand's identity; you should have also created social media pages and defined your marketing goals (promoting your products/services, providing feedback to customers etc.)
With all that done, you are ready to fill your pages up with content.
We have put together a few tips to help you with designing your social media pages:
1. Uniform style: Ensure that the same logo versions, fonts, colour schemes, graphic patterns etc. are used across all your social media platforms.
By staying consistent with your own design, your audience will learn to recognise your business visually, even when your logo or brand name are not immediately present.
2. Complying with image dimensions: The size, resolution and parameters of your logo must meet the requirements of any social media platform.
A logo of a given size may look great on Facebook, but will look compressed or stretched on Instagram or other platforms. Please ensure to adjust the size of your company designs before applying them to your social media page.
3. Using simplified logos: If a social media platform requires a small profile picture, it may be useful to use a simplified version of your logo, e.g. without text. Otherwise, it may not be possible to use it.

4. Making your profile image and cover image stand out: Ensure to pay particular attention to your profile image and cover image or video. These are the first images your visitors will see, and they really say something about your business.
It's important that your profile picture and cover have the same design and colour scheme. The right profile image can be found on stock photo websites and by consulting a dedicated designer.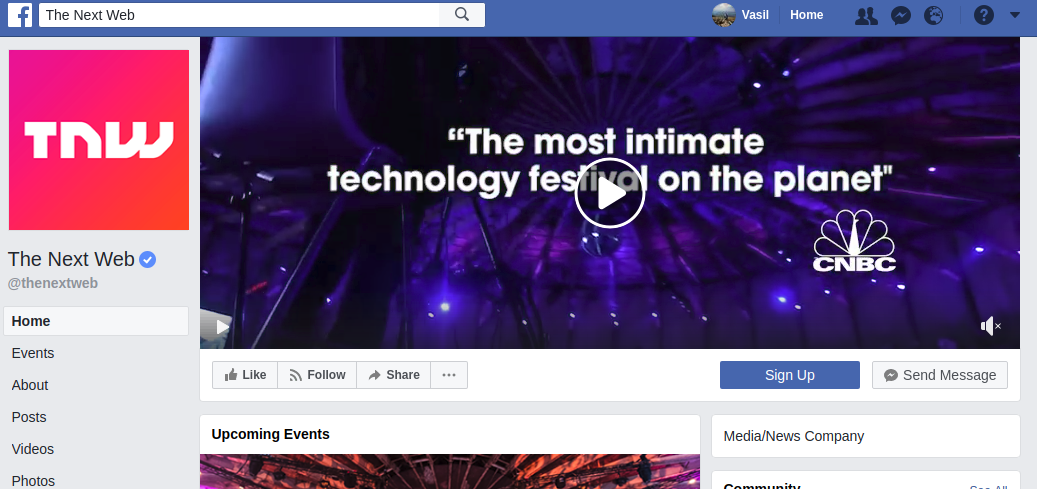 5. Positioning your designs correctly: Position your company designs in the same place on each page, where possible.
6. Using cover images: You can use your cover image to highlight to your audience any information you want. There are many options: discounts and promotions, contact information, a slogan etc.

7. Performing device optimisation: It's important not to forget to test your page on different devices such as a normal computer, laptop, tablet and smartphone etc., once you have finished creating it.
You must ensure that all images are displayed correctly and without any errors!
Remember: even the smallest mistake can ruin your marketing efforts and render your business less attractive to customers.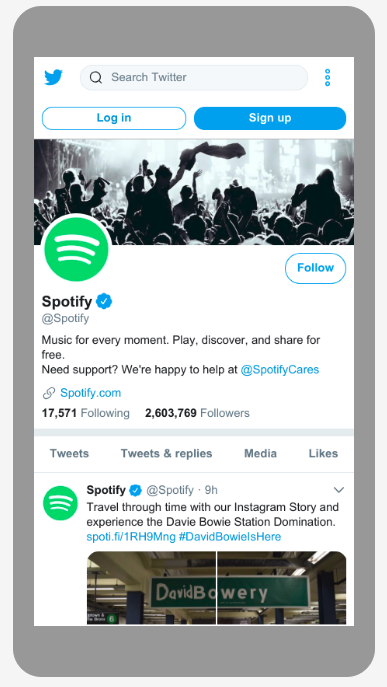 So how do you upload your logo to your chosen social media platform: Good question! Here's the answer
How to add an avatar (profile image) to your social media pages
This chapter is dedicated to showing you how to add your newly created logo to Facebook, Twitter, Instagram, LinkedIn, YouTube and Pinterest.
First of all, please ensure that your image has the correct dimensions for the platform in question. Scroll down or use this social media cheat sheet.
Facebook
Before you start setting up your Facebook page, you should have already saved your logo in PNG format.
Image dimensions for Facebook:
Link posts: 1200 x 630 px

Posts with images: 1200 x 630 px

Cover image: 820 x 312 px

Profile picture: 170 x 170 px
How you can add/change a profile image:
Log into your Facebook account.

Hover the mouse pointer over your profile image and click on "Update profile image".

Select "Upload photo".

Select a file with your logo and click on "Open". You can rotate and adjust your image as necessary.

Then click on "Save changes".
How to add/change a cover image:
Log into your Facebook account.

Hover the mouse pointer over your current cover image and click on "Update profile image".

Select "Upload photo".

Select a file with your logo and click on "Open". Adjust the image as desired.

Then click on "Save changes".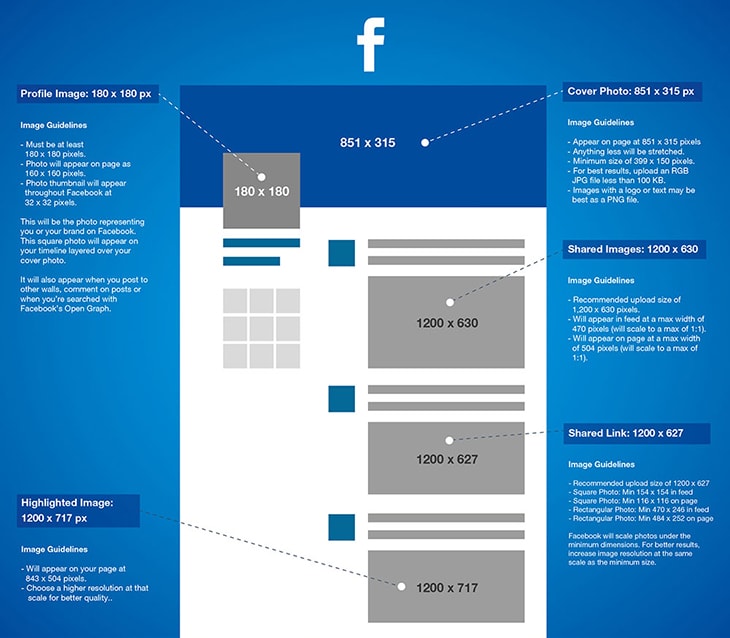 Although you will see a square profile image on your page, it will appear in a circle on your newsfeed.
If you have a square profile image, it's important to reduce the dimensions so that key parts of the image are not "cropped" when placed in a circle.
Twitter
The rule here is also: Before you start making changes, your images should be saved in PNG format and have the following dimensions.
Image dimensions for Twitter:
Posts with images: 1024 x 512 px

Cover image: 1500 x 500 px

Profile picture: 400 x 400 px
Further information about dimensions can be found here.
You should also consider the following: In comparison to Facebook, which allows you to set up a business account based on your personal page, you will need to create a separate page on Twitter for your brand or commercial project.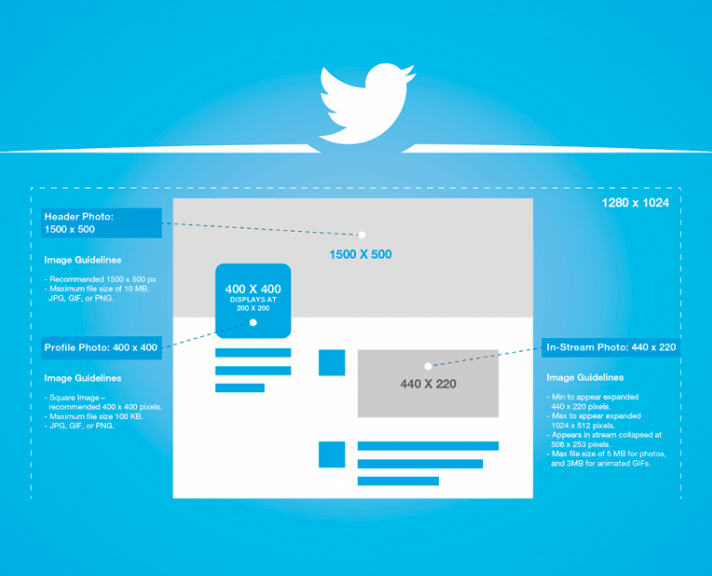 How you can add/change a profile image:
Log into your Twitter account.

Go to your profile by clicking on your profile photo on the right or left-hand side of the homepage.

Click on "Edit profile" on the right-hand side of your profile.

Simply click on the profile image and select "Upload photo".

Select a file with your logo and click on "Open". Adjust the logo as desired.

Then click on "Save changes" to end the setup.
How to add/change a header image:
Log into your Twitter account.

Go to your profile by clicking on your profile photo on the right or left-hand side of the homepage.

Click on "Edit profile" on the right-hand side of your profile.

Click on the header image and select "Upload photo".

Select a logo file stored on your hard drive and click on "Open".

Then click on "Save changes" to end the setup.
Instagram
Your logo will also need to be stored in PNG format, just like on Facebook and Twitter.
Image dimensions for Instagram:
Posts with images: 1080 x 1080 px (square), 1080 x 1350 px (portrait)

Profile picture: 110 x 110 px
Further information about image dimensions can be found here.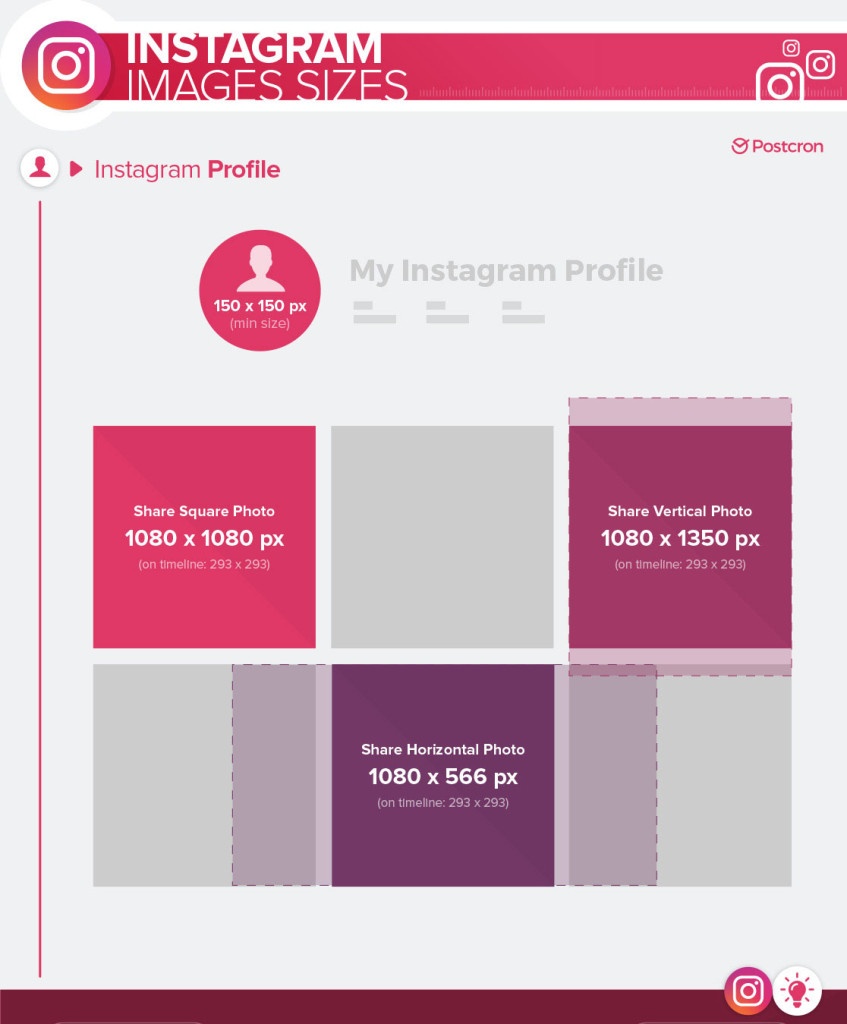 How you can add/change a profile image:
Log in to your Instagram account on your smartphone.

Click on your profile image in the lower right-hand corner.

Once you are on your profile, click on "Edit profile".

Click on "Change profile image" > "Choose from library". Select your logo file from your mobile phone. Click on "Continue" and confirm the change.
If you change your image on a computer, do the following:
Log in to your Instagram account on your computer.

Click on the "stick figure" silhouette in the upper right-hand corner.

As soon as you are on your profile, click on "Edit profile".

Click on "Upload photo" and select your logo file on your computer. Click on "Continue" and confirm the change.
LinkedIn
Please ensure that your PNG logo meets the specifications set out by LinkedIn, before uploading it to your LinkedIn page.
Image dimensions for LinkedIn:
Link posts: 180 x 110 px

Posts with images: 350 x 230 px

Cover image: 646 x 220 px

Profile picture: 400 x 400 px
You can also find the correct image dimensions for LinkedIn either here or here.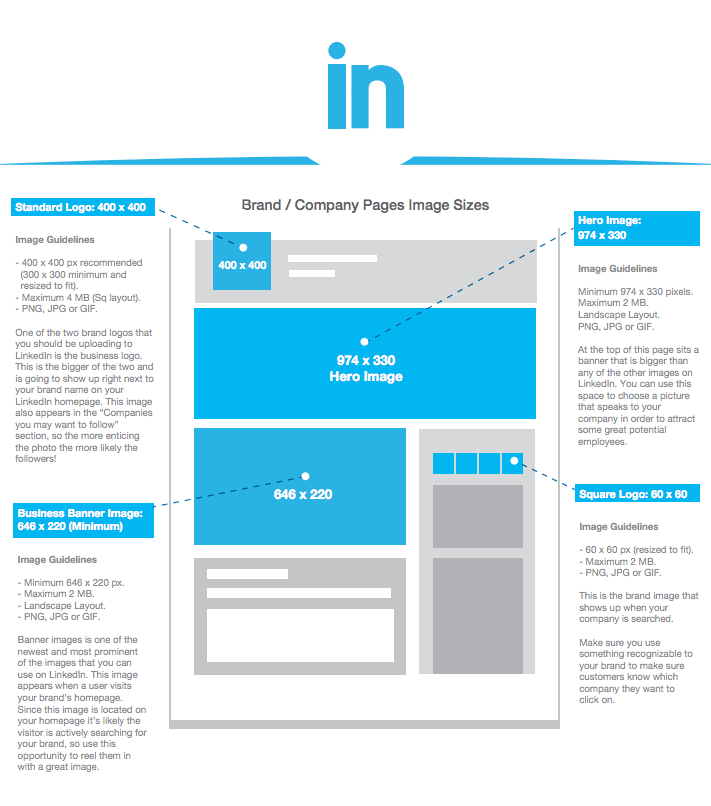 How you can add/change a logo:
Click on the photo symbol on your LinkedIn company page.

Click on "Edit" > "Edit profile".

Scroll down to the "Company logo" area. Click on "Edit" and either add or edit your logo. You can also position your logo somewhere else by dragging it to the right place.

Then click on "Save".
YouTube
The dimension requirements for images are as follows:
Thumbnail image: 1280 x 720 px

Cover image: 2560 x 1440 px

Profile picture: 800 x 800 px
You can also click here and here to learn more about the recommended dimensions for your images on YouTube.
How you can add/change a profile image:
Log in to your YouTube channel.

Click on your profile image in the top right-hand section and select "My channel".

Hover the mouse pointer over your current profile image and click on the "Edit" symbol.

Once in the "Edit" dialogue box, click on "Edit" and select your logo file. Adjust the logo as desired.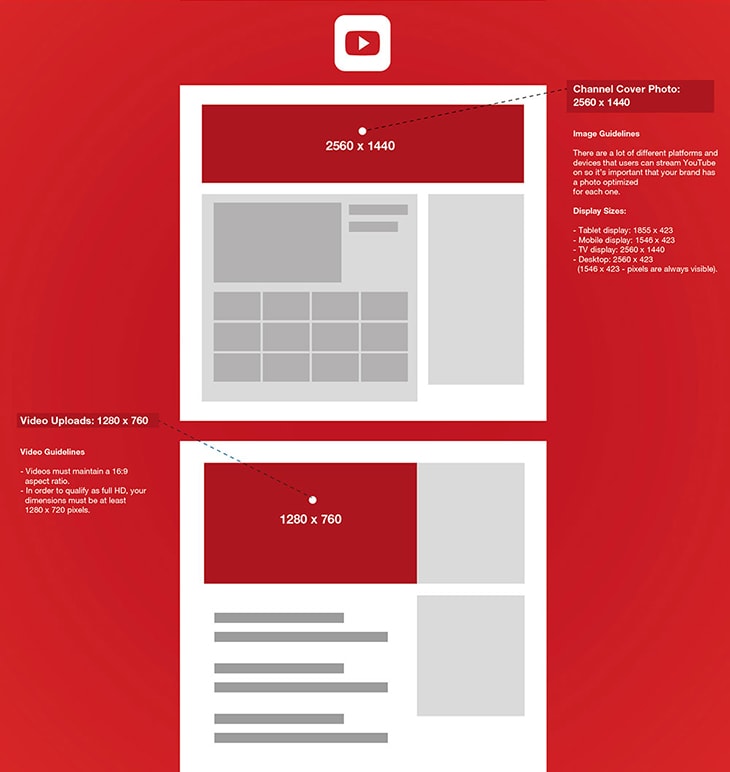 How to add/change a channel image:
Select "My channel" from the menu options. Hover the mouse pointer over your channel image (cover image) and click on the "Edit" symbol. Select "Edit channel image".

Upload your logo file and see how it is displayed on different devices. Adjust the image as needed.

Click on "Select".
Pinterest
Special dimensions also apply when working with Pinterest, which must be complied with:
Posts with images: 735 x 1102 px

Profile picture: 165 x 165 px
Here you will find an overview of the recommended dimensions.
How you can add/change a logo:
Log in to your Pinterest account.

Using the mouse pointer, go to your name situated in the top right-hand corner and select "Settings" from the menu. Scroll down to the "Profile" area.

Click on "Change profile" and upload the logo file from your computer. Adjust the image as desired.

Click on the "Save settings" button.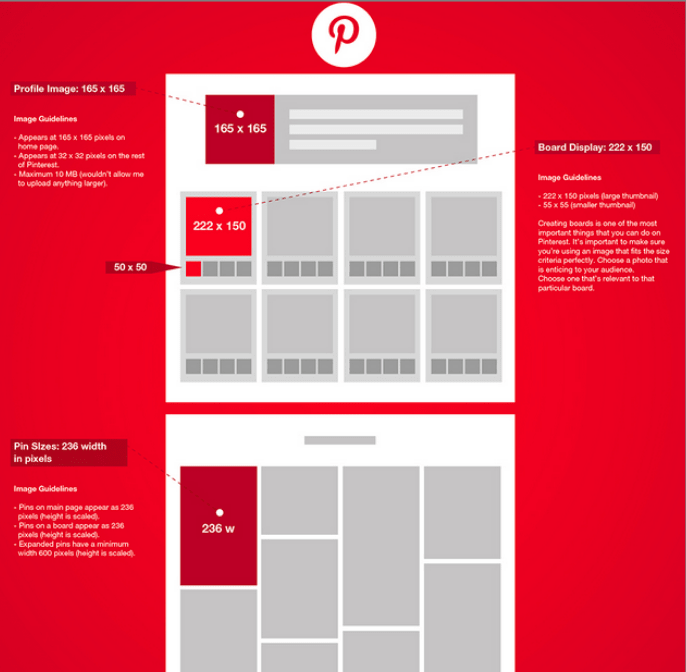 Practical services for adjusting your social media pages
We have compiled a shortlist of services that allow you to give your social media pages a more tailored look.
Logaster – Create logos which have been adjusted for various social media platforms and download them.
Crello.com– Design your own wonderful cover images for your social media pages.
Sproutsocial – Adjust your images so that they meet the specifications set out by the biggest social media platforms.
Pablo – Search for great cover images and add them to your text.
Pixabay.com – A free stock photo website with an excellent choice of cover images.
Pexels.com – A free image database that can be used to generate cover images and posts on social media.
Unsplash – A major stock photo website that allows you to create unique social media pages.
Jaymantri.com – Abstract images that can be used to design beautiful cover images and visually appealing posts.
Designspiration – A wonderful place to go in search of inspiration.
Fonts.google.com – A broad selection of free font types.
Coolors.co – Impressive colour schemes that allow you to create wonderful cover images and entertaining posts.
Social media branding? - YES!
A successful company needs social media to establish a foothold in its market and improve its sales. A solid online presence creates fantastic opportunities, increases the level of awareness, and builds the trust your customers have in what you do.
By ensuring that these tips are properly applied, you will turn your social media pages into highly effective marketing tools that will increase prospective interest in your business and attract new customers.
Conclusion: Your company's own branding should not be underestimated
A strong brand conveys emotions that ensure that (near)-identical products can be sold at a higher profit.
Customers can identify with a brand that suits them, before ultimately becoming loyal brand ambassadors – all through the power of branding. Investing in a strong brand is definitely worth it.
How you position your company or online shop can make a decisive difference – will people buy from you or your competitors?
Customer reviews represent another key revenue driver, in addition to a strong brand. Read the article below to discover more:
Why are customer reviews so important for your online shop?
Subscribe to our newsletter to get our newest articles in your mailbox every 2 weeks:
This article was originally published on and adapted from our German blog: Der große Branding-Guide: Logo, Social Media & mehr!