If you keep up with the latest trends of the digital world, then you're probably well aware of the general shift to video. YouTube may be the home of online video, but you've probably even noticed that Facebook has been pushing a lot of video content on their site lately.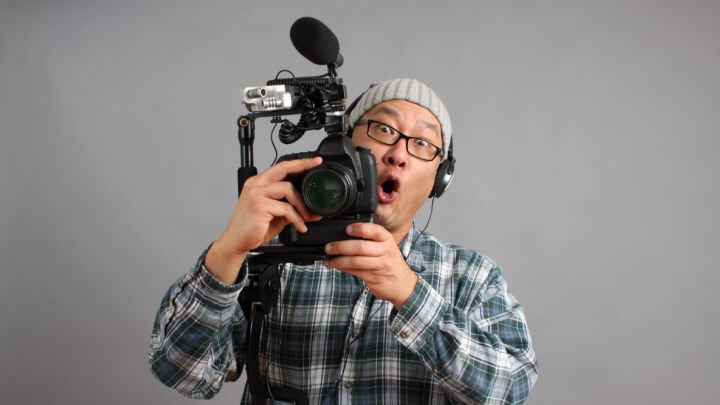 shutterstock.com/Peter Kim
Why has video been pushed so hard on social media? Because it's popular! Actually, most people are visual learners, so it make sense that the general public likes to consume video content, especially with modern technology making it so easily available. If you're an online business owner, then you should be using YouTube to your advantage.
Video content strategies
There are a lot of things you can do to get your business's name out there. Whether it's a product video, an unboxing, a review, a comparison video, or an infomercial, YouTube is the place to post it. The most important thing is to keep your strategy in mind.
For starters, it's important to come across as genuine and not trying to sell your product directly (99% of the time). You'll want to build trust with your viewers, who should come to look at you as an expert or authority in the industry. If you come off as trying to sell your product too strongly, this will turn people off from your video. You can mention your brand once in the beginning and once in the end, and that really should suffice.
One way to come off as authentic if you're doing a review of a product you sell is to make sure to include the advantages as well as the disadvantages of the product. If you're worried about highlighting the disadvantages, an easy remedy for that is to point out which customers that might be important for and which ones it wouldn't.
For example, when it's time for me to buy a smartphone, I always do my research. Many video reviewers will point out the aspects that fall short, but highlight the ones that perform very well.
They will then generally create a "buyer persona" for the people this phone works is suitable for. They might say something like "If you travel a lot and need a long-lasting battery and a big, bright screen, this is definitely the phone for you. However, if taking photos is really important to you, then in my opinion, this phone's camera might fall a bit short of your expectations."
Another point I'd like to mention that shouldn't be underestimated: be entertaining! I know. I know. Your product is boring. Well, it's your job to make it interesting! No one will watch your videos if you can't be entertaining. No, you don't have to juggle fire. Just let your personality shine and stay engaging.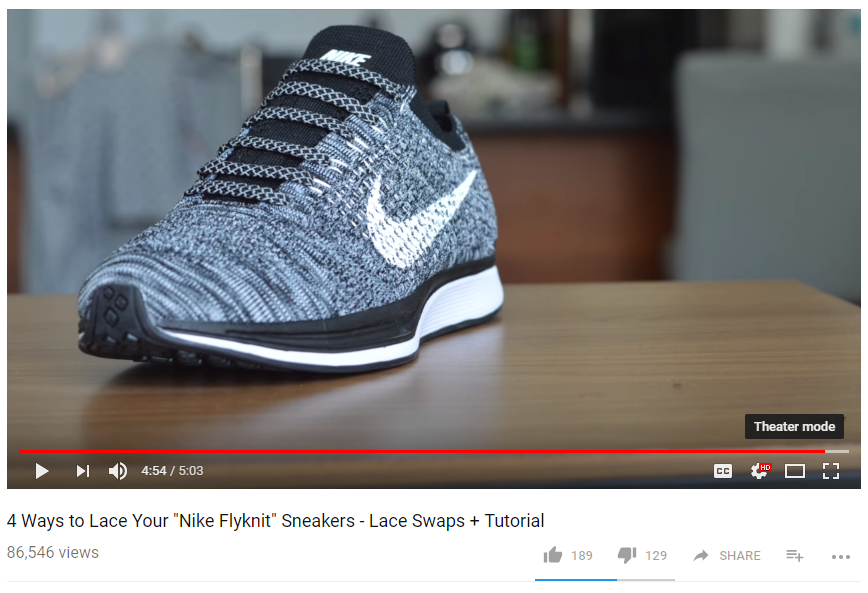 If this guy can make multiple shoelace-themed videos and get thousands of views, you can make your product interesting, too! (Source: YouTube, Laces Out)
YouTube SEO
This is another important issue you should keep in mind when creating videos. YouTube needs to show off your videos in order to get views. That's why you need to think about what your keywords are before you upload the video.
Placing those words into the video title, video description, tags and even in the filename itself will help both YouTube and Google rank your videos in their search engines.
Recommended reading:
YouTube SEO: How to Get Your Videos to Rank Higher
For tips on keywords, try entering the keywords you already have into the search engine and let the auto-complete function give you some more suggestions.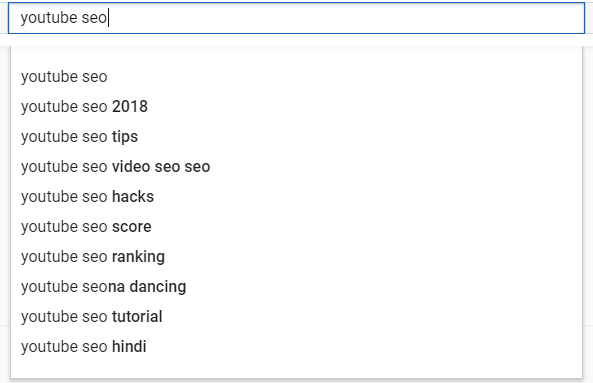 Another tip for you is to check similar videos that rank highly. Examine their SEO strategy and try to mimic it the best you can (and improve on it).
The same goes for finding the right tags. If you want to see the tags used for any YouTube video, you can check the source code of the YouTube page.
Simply right-click on an empty spot of the page, click on "View Page Source". This new page that pops up might look scary, but don't worry. Next, use the search function (Ctrl+F) to search for the term "keywords". Usually, this list of tags will be under the second "keyterms" that the search function finds. All the words that appear in the brackets afterwards are the tags used for that particular video.

In this case, the tags were the words Simpsons, soccer, cartridge family, season 9, football, HOLDS IT, etc.
Alternatively, you can use an extension like the VidIQ Chrome extension, which will show the tags directly on the YouTube page.
More info on YouTube
We've created a free in-depth YouTube overview for you to learn about all your options as a business owner. You can read all about the different video strategies you can use as a content creator as well as your advertising options in case you want to get traffic based on other videos' successes.