Posting videos on YouTube can be very profitable for your business if done correctly. Of course, there are a lot of different strategies you can use to drive traffic to your website and ultimately boost sales. However, if you're a small business owner or new to the e-commerce world, you might be hesitant or unable to spend a lot of money to create a YouTube video. Today, I want to share some tips with you on creating quality content without spending a lot of money to get it done.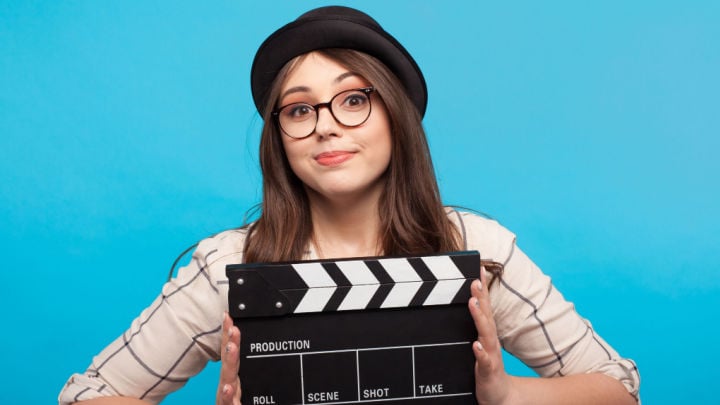 source: shutterstock.com/Max kegfire
The essentials
To make a good video, you'll need a few tools to help you. Naturally, you can spend a lot of money on a lot of tools, but there are a lot of inexpensive options available as well.
Obviously, the first thing on your list should be a camera. It's no secret that everybody has a camera on them at all times these days. And we've come a long way from the first camera phones, but it's important to remember that you are producing a YouTube video, not trying to win a Cannes Palme d'Or.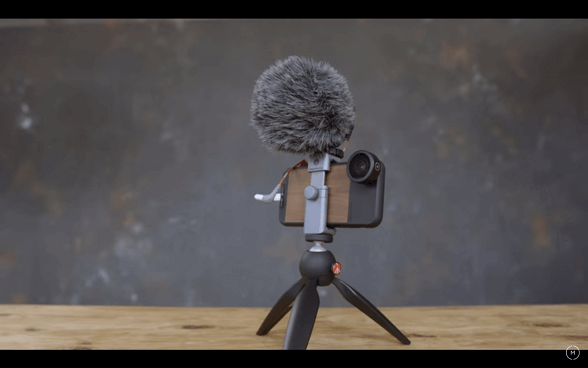 source: YouTube channel: Moment
The ultimate vlogger's camera setup
These days, camera phones can pretty much all record in high-definition quality. Yes, some are better than others (and nothing beats quality equipment), but chances are that your camera phone will definitely suffice. So go ahead and check the first box.
When we talk about the other tools you'll need, there's a good chance you'll have to invest a little money into producing your video. The good news is that if you don't have a big budget, you can really increase the quality of your videos without investing too much money. Let's start with your microphone because your phone's mic just isn't going to cut it.
Microphones
Having a decent microphone can really make a big difference. From having your voice sound tinny, muffled, or echoey to sounding natural and clear, the audio quality of your video can actually have a bigger impact on the professionalism of your video than the picture quality.
You have a few options when it comes to getting an external microphone. The kind of mic you'll want to invest in will depend on the kind of videos you plan to produce. You basically have three options for the technology behind your microphone.
A USB mic plugs into your PC (so the audio will be recorded separately and synced to the video during editing).
A standard XLR microphone can plug directly into your DSLR camera (and also to your smartphone with a simple adaptor). That means your camera will use this mic to record audio instead of the built-in microphone making post-production editing much easier.
Both of the above-mentioned options are wired options, so they can be a bit limiting depending on the format of your video.
For a wireless option, you can also get a portable voice recorder. These recorders have built in microphones but usually also have an option to plug in a seperate XLR microphone as well. Naturally, recording audio with such a device will mean that you'll have to sync the sound with the video during editing.
Besides knowing how we can plug these microphones in, I think it's worth noting that there are a few different microphones out there that serve different purposes, so let's take a quick look at some of your options.
A stand-alone mic might be the best option for you if you plan on doing voice-over work (i.e. you will not be on screen during your videos).
A shotgun mic is best used for vlogging. In other words, if you will be in front of the camera, a shotgun mic will pick up your voice perfectly from a few feet away. However, if you're going to be shooting far away from the camera, this won't be the best option.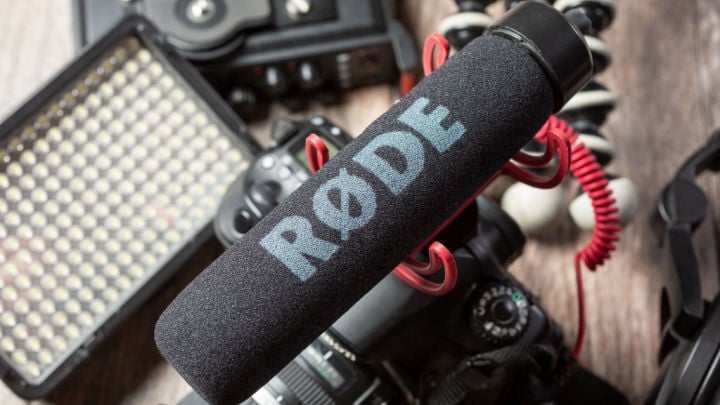 source: shutterstock.com/The Image Party
Rode makes a variety of affordable microphones that can attach to different devices.
If you plan to shoot a bit further away from the camera, you might want to consider a classic lavalier (or lapel) microphone. These tiny mics can be worn on your clothing and offer a bit more portability than some of the other options. Combining these mics with a portable voice recorder can give you the most flexibility.
If you don't want the mic to be visible on camera, check out this video below from Primal Video.
Primal Video's channel creates a lot of helpful content for video makers.
Lighting
After the audio, comes lighting. If you're shooting outside in the daylight, you'll probably be fine in terms of lighting. However, if you're shooting indoors, you'll want to have a look at how the lighting affects your shots.
Before I continue with the tips, it would be advisable to turn off some of the automatic settings on your camera now. For example, white balance, exposure, and auto-focus might be good to change to manual settings, especially if you're standing in one place. In automatic mode, these automatic features might cause the camera to refocus or change it's light settings in the middle of a shot, which doesn't look so nice when being watched.
If one side of the picture looks a bit darker, you can try using some household lamps to balance out the shadows. Remember, this is a YouTube video, so you don't necessarily have to have the perfect lighting setup.
However, if you think your lighting really needs improving, you can also invest in a really basic lighting kit for less than £50.
Steady shots
Another point I want to stress for a good YouTube video is the stability of your shot. Again, this all depends on the format of your video. If you are doing a webinar style video sitting in your home office, a simple tripod should be fine.
You can go the simple route by picking up a simple tripod online for smartphones. Many of these tripods can double as a hand grip, making moving shots a bit easier to take.
For moving shots, consider a budget steadicam to avoid shakiness.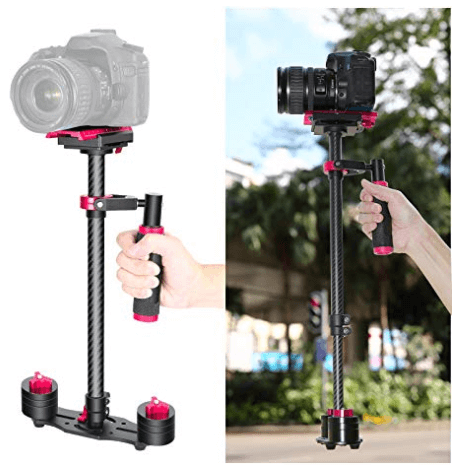 source: Neewer
If you're willing to spend a bit more to get steady moving shots, consider a gimbal, a digitally enhanced version of what the steadicam is, which start at around £100.
Other accessories
There are endless amount of add-ons and gadgets you can buy to enhance your experience.
For example, your tripod might need a clamp to hold your smartphone in place. Some of these clamps also allow you to add other elements to your rig, like a mic or a small light source.
Additionally, you might want to consider buying some camera lenses that snap on top of your smartphone's lense to increase the width of your shot.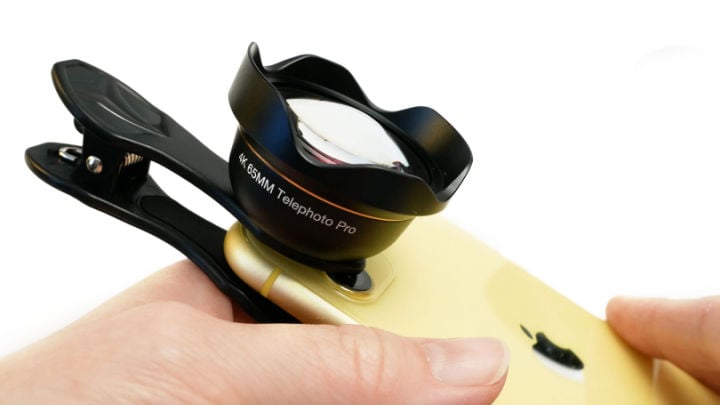 source: shutterstock.com/LanKS
Wide lenses like these can snap on to your smartphone very easily
Conclusion
If you're just getting started producing some YouTube videos, it's important to be a bit thrifty when you're still testing things out. Use what you have at home first, and then find some inexpensive ways of setting up the most important elements of your videos (audio, lighting, stability) and test things out. You'd be surprised at how professional your videos will look with just a few simple (and inexpensive) tools.
For an in-depth look at how you can use YouTube for your business, check out our free whitepaper by clicking below.