In this edition of E-commerce Compact, we'll take a look at two new features Instagram recently introduced. Also, learn more about the fact that YouTube is now officially testing product tags in videos. Keep reading to find out how the second lockdown is affecting e-commerce in Europe and what trends online retailers are expecting for the future.
Instagram launches new features for creators and businesses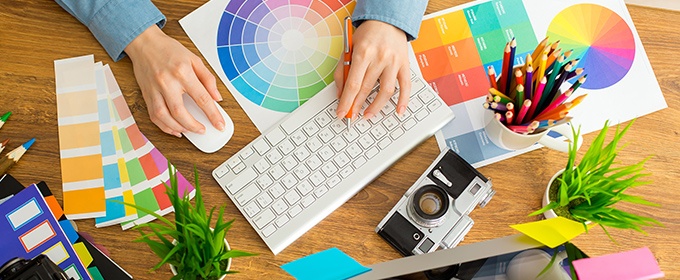 Businesses can now schedule their Instagram posts
Instagram Business accounts can now schedule their posts using the new Content Publishing API.
Instagram will facilitate the planning of posts on the app as the social media platform added a new scheduling feature to the Instagram Graph API platform. With this, it's possible for business accounts on Instagram to include photo and video content.
On the other hand, the app is extending the Content Publishing API and is now including the possibility of working with third-party providers. The new advanced scheduling tool has been tested with partners such as Dash Hudson, Sprinklr, and Sprout Social.
Business accounts can now schedule up to 25 posts on a daily basis using the API platform. However, it's still possible for companies to manually upload additional content to their profile.
The option of scheduling posts for a publication date in the future was available for some time now. However, this was only possible using the Facebook Creator Studio. Third-party providers who offer professional scheduling tools couldn't be connected to the platform.
App developers who want to access the interfaces of the new Content Publishing API must apply to Facebook beforehand and go through an app review process.
Businesses that already use Instagram in terms of social media marketing could especially benefit from this new feature.
Recommended Reading: 9 Tips on How to Use Social Media Marketing
Professional dashboard for Instagram Business
Small and medium-sized enterprises (SME) and creators now have the opportunity to better track their performance on Instagram.
The Facebook owned app just announced the launch of another new tool: the Professional Dashboard.
The Professional Dashboard is a platform on which SMEs and creators can view basic statistics and have easier access to selected data analysis features. This is to help the businesses and creators to maximize the reach of their accounts and to generate more conversions.
The new tool combines a series of resources that already existed in the social network. Its aim is to make it easier for marketers to discover and access the tools that may best suit them.
Source: Instagram
The dashboard shows a performance monitor that gives an overview on current trends and other important information, and professional tools that help to manage business accounts. On top of that, educational resources, such as tips, tricks and guidance are also available in order to get the most out of Instagram.
It's now available to all business accounts and creators on Instagram.
YouTube is now testing 'Product Tags' in videos
The popular video platform has been working on the possibility of tagging products in videos for quite some time now.
YouTube is aiming to simplify the purchase process for users interested in the products showcased in videos.
Now, the Google-owned platform has started a testing phase for product tags in videos.
In October 2020, Google revealed that they were working on turning YouTube into another online shopping platform. Therefore, it makes sense that they announced they were going to introduce product tags in videos and offer purchase options on the platform.
Now, YouTube has announced that the testing is moving to a next phase. A select group of creators are now starting to test product tags in their videos.
Recommended Reading:
YouTube SEO: How to Get Your Videos to Rank Higher
The product tags tests will be conducted on the YouTube app for iOS and Android devices, as well as on the desktop version of the video platform.
YouTube will begin selecting creators in the coming weeks to tag specific products in their videos. An icon of a shopping bag will then be shown to viewers within the video. After clicking on the icon, users will be directed to the respective product.
It's still unknown how and if the purchase process can be performed directly on the platform or in the app.
This rollout may not come as a surprise: after all, e-commerce has seen a massive growth in the recent months due to covid-19. As the virus is still present and regulations are being taken to stop it from spreading, an upward trend for e-commerce can also be expected in 2021.
Therefore, it can be assumed that Google is interested in expanding its e-commerce options as soon as possible.
After all, video content is becoming more popular by the minute!
New survey reveals impact of 2nd lockdown on European online shops
Ecommerce Europe recently shared the results of a new survey showing the impact of the second lockdown on European e-commerce.
The questionnaire was sent out to e-commerce associations across Europe and was responded by 19 of them.
An interesting result of the survey was that respondents identified fragmentation across European e-commerce markets in terms of defining the essential shop categories.
Also, Ecommerce Europe found fragmentation throughout the different markets regarding the rules for Click & Collect delivery options.
Both these issues have caused irritation and uncertainty among both online merchants and customers.
"The survey, furthermore, provides insights on the public and political perception of the e-commerce sector across Europe, with basically all respondents reporting a positive public perception for the sector, and a majority reporting a positive political perception as well", it says in the report.
"The survey results and the experiences reported by Ecommerce Europe's members demonstrate that e-commerce has become a lifeline for many traditional (brick-and-mortar) businesses that had to close, allowing them to continue their activities during the lockdown thanks to the Internet."
According to the respondents, e-commerce in Europe will continue to grow. Furthermore, they think that the e-commerce industry is most likely to become even more omnichannel.