Welcome to E-commerce Compact, the bi-weekly series updating you on the latest news in the world of e-commerce! Today, we'll take a look at Google's plans to phase out cookies from its browser and what the future for both marketers and users is going to look like without cookies. Also, keep reading for interesting insights on influencer marketing and the fact that Facebook 'Shops' is now available in the United Kingdom.
Google rejects cookies and focuses on online privacy
Google has announced plans to eliminate third-party cookies from the Chrome browser by 2022.
Although the internet giant already issued such changes last year, it has now officially confirmed these plans. Google added that it doesn't plan to replace cookies with other tracking tools to learn about users' activities.
This step away taken by the world's most popular search engine signals a real revolution.
But what does it mean for advertisers and what will the future look like without cookies?
The tech giant is ensuring the public that they plan to work on implementing solutions to both protect user data and provide relevant information to advertisers.
However, Google plans to proceed by ceasing the interference of user privacy.
What can we expect in the future?
Accordingly, Google products will be configured with APIs that prevent individual tracking.
Cookies are to be replaced by so called 'FLoCs' (Federated Learning of Cohorts).
While cookies were designed to track only one user at a time, 'FLoCs' on the other hand build entire groups of users based on their interests and browsing history.
In addition, since last year, the internet giant has been working on the implementation of the 'Privacy Sandbox', a set of rules designed to eliminate individual tracking while allowing advertisers to create targeted ads.
The first sneak-peak of the Privacy Sandbox is expected to be displayed in new versions of Google Chrome starting in April this year.
In the second quarter of 2021, the new standards are reportedly going to be implemented within Google Ads as well.
Statistic shows influencer marketing can really work for brands
A study conducted by SocialPubi shows that influencer marketing is still effective and popular with many marketers.
Almost half of all companies surveyed (49.2%) said they devote at least ten percent of their advertising budget for collaboration with influencers and content creators.
The investments seem to be worthwhile as 89% of the brands surveyed stated that they found influencer marketing to be extremely effective.
Within the scope of the study, a majority of the brands surveyed stated that they primarily enter into influencer collaborations to increase their brand awareness (58.5%).
49.3% named engagement as their main goal for an influencer campaign.
Reaching new target groups came in third place as an objective.
Recommended Reading: Facebook, Twitter, and Instagram Business Accounts: Creation and Promotion
Many brands mainly turn to influencers that are active on Instagram as 95.8% claimed the popular social app was their favourite channel for an influencer campaign.
The trending video app TikTok has already landed in fourth place with about 33% brands preferring to use the platform for influencer collaborations.
You can find the entire study here.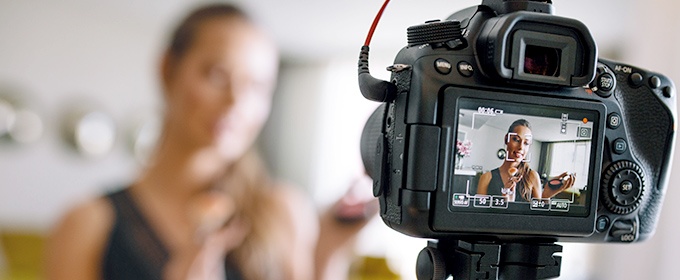 Facebook Shops is rolling out in the UK
Facebook's e-commerce platform was initially launched in the US back in August 2020 and has now been rolled out to the first European market, the United Kingdom.
The hub allows Facebook users to browse through different products, discover new brands and businesses, and purchase products they like directly in the app.
Recommended Reading: In-App Sales & Social Commerce: Generating Sales for Your Online Shop
Facebook also launched a complementary e-commerce hub on Instagram, 'Instagram Shop'.
Businesses (even those located outside of the UK, Canada and the US) are already able to set up a product catalogue to showcase relevant products.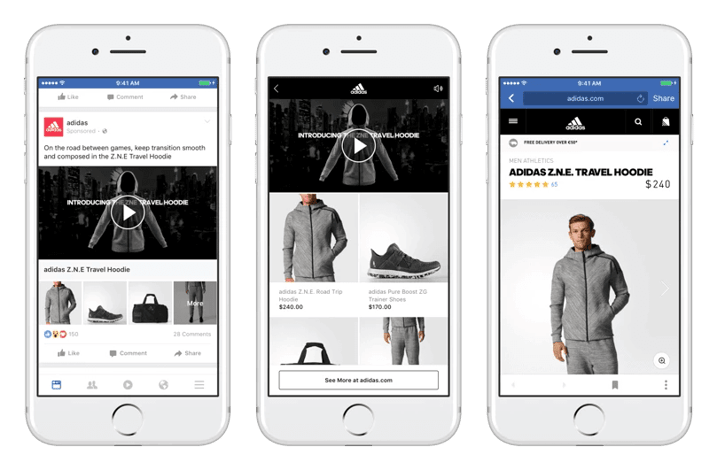 In the UK, brands can now connect with customers through the popular social media app by creating a visual and digital showroom that users can browse through and order items they like.
Facebook didn't announce the roll-out in its official newsroom, but instead updated the original press release from last year.
...
Interested in promoting your business on Facebook?
Check out our free whitepaper about Facebook Dynamic Ads!