Social media marketing should be an important part of your brand these days. Simply having a presence on social media isn't enough though; you've got to have a strategy in place in order to get the results you're looking for.
No matter who your audience is or what niche they reside in, they are out there and active on one platform or another. These social media platforms are part of their communities, so make yourself part of that and build up those relationships. With the right strategies, you can make stronger connections with your core audience.
Without further ado, let's get to those tips:
Go where your audience is
There are a lot of different social media platforms out there! We've got:
Facebook
Twitter
Instagram
YouTube
Reddit
Pinterest
LinkedIn
TikTok
And that's just to name the most popular ones. The point is that it can be a bit overwhelming.
No, you don't need to present on all of these social media platforms. Therefore, you'll need to plan out where you will focus your efforts.
Knowing who your customer is will be the first step. Create a buyer persona. This is a "profile" of your ideal customer. It should include information about their age, gender, economic class, education, and things like hobbies. Along those lines, you should also determine which social media platforms they are most active on.
From here, you can choose two or three platforms and focus your efforts here.
Keep your brand voice in mind
While social media should be a fun channel to connect with your audience, you should remember that you're still "speaking" on behalf of a brand. A good brand will have decided on a "brand voice", which reflects the lifestyle the company wants to be a part of.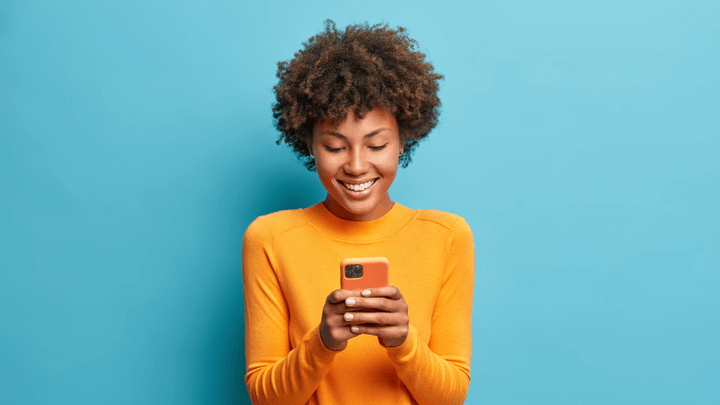 Source: shutterstock.com/WAYHOME studio
Your social media posts should not stray too far off from this voice. After all, social media marketing is still marketing, and thus, should align with what your brand is hoping to achieve when positioning itself in the market.
Patience and consistency
Many social media users are hoping to get their "15 minutes of fame". These days, that's called viral marketing; having some piece of content become famous overnight. Likes, comments, and shares are the ultimate sign of social media success.
Unfortunately, it's not that easy for most of us. Your aim should be to build a solid following. It will most likely not happen overnight, so don't plan around that. Creating solid content that speaks to your audience is the best you can do. Of course, there are certain things you can do to extend your content's reach, but generally speaking, focus on creating quality content and let the rest take care of itself.
What you can control is the frequency of your posts. If you post once a month, people may lose interest and unfollow you. The social media platform's algorithm might not share your content as much if you don't post often enough.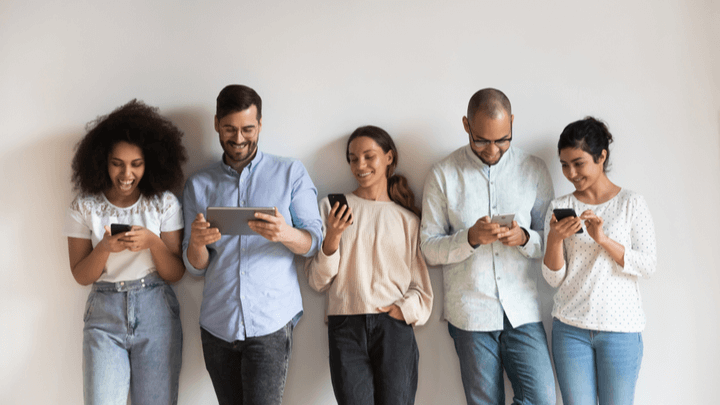 Source: shutterstock.com/fizkes
The main idea is that if you start a social media marketing strategy, you should follow through with it and make sure you're putting your business out there regularly. Be consistent and in time, you'll see your follower numbers growing.
Of course, you can outsource things like this by using a Facebook marketing agency or one that specialises in many platforms, but with some planning, you should be able to handle it yourself.
Use a calendar
Speaking of consistency, a marketing calendar can be very helpful for planning your posts. You can plan a few weeks ahead of time and take some of the pressure off.
A good marketing calendar will help you get an overview of what you've done in the past and what is coming up in the future, so you can plan ahead for upcoming events that are important in your niche as well as holidays in your target market(s).
Test different time/schedules
One last thing about timing: part of knowing your audience is knowing what time they are on their preferred social media platforms.
An older audience might be online in the early evenings or on their commute home from work. Younger audiences might be online after school or late nights. If you post too early or too late in the day, your core audience might miss your posts entirely.
The best way to find out what works for you and your audience is to test things out. Try scheduling your posts on different days of the week and at different times of day. After a few tests, you should analyse the results and choose a day and time to post regularly.
Recommended reading:
What is A/B Testing and Why Your Online Shop Should Be Doing It
Hashtags
By now, you should know what hashtags(#) are. However, do you realise why they are so important?
Hashtags are a tool for discovery. Just like keywords are used by Google to help pages rank, think of hashtags as a keyword strategy for social media platforms.
Certain users will "follow" certain hashtags on their platforms of choice. This will make the content that uses those hashtags more visible to those particular users. With relevant hashtags, you can reach your target audience easily!
Recommended reading:
How to Improve your Social Media Marketing with Hashtags
Mix up the multi-media (images, videos, etc.)
By now, you're well aware that video content is in. Between YouTube, TikTok, and Instagram, video content is everywhere.
Creating good videos requires time, energy and planning. Of course, not every small business has that kind of time. You need to remember that you don't need to focus exclusively on videos. However, if you can get a video in every once in a while, it can be a really engaging look at your business for many users.
The same goes for many of the social media platforms out there. Although Twitter is thought of a text-based platform, you should mix in different things once in a while. That includes images as well as videos.
Provide value (& have fun)
Keeping up with a social media calendar can come with its challenges, don't overdo it by posting too much irrelevant content. Your content should generally provide some value to the user. Whether it's stylishly introducing them to the latest sneaker in your shop or showing users how to set up a tent in the rain, valuable content is something that users love and engage with.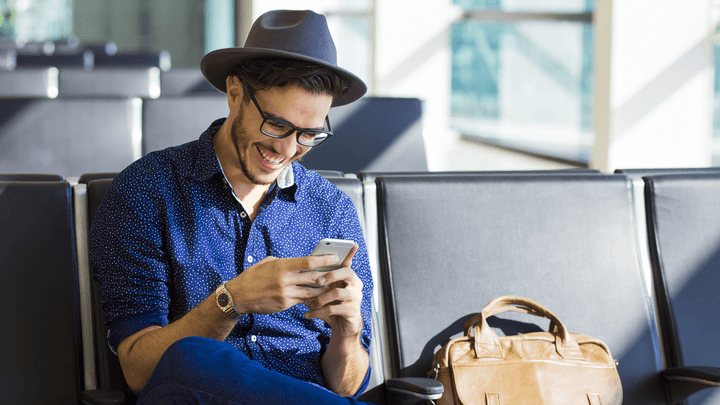 Source: shutterstock.com/Luna Vandoorne
Having said that, you shouldn't take things too seriously all the time. We've talked a lot about strategies, calendars, and planning, but social media is supposed to be fun, too! Make sure you enjoy yourself because that will come across in your posts. It can be fun and engaging to show what happens behind the scenes of your business. If your employees really have fun around the office, it can make your brand more likeable and relatable.
Listen
One of social media's biggest advantages is that it's a two-way marketing street. That is actually what really separates social media from other marketing channels: it is open to dialogue between brands and consumers.
With that in mind, remember that posting content is only part of the equation. Listening to your followers is really important, too. Not only can they engage in the "conversation", but it gives you an opportunity to see what your customers are talking about. Additionally, you might even get some ideas for creating content tailored to their interests or seeing what products they really love (or don't!)
In the same way that you would respond to customer reviews, you should take your chance to engage with your followers, even if it is just to say "thanks!"
Use user-generated content
As we just mentioned in the previous tip, social media gives consumers the chance to engage with their brand. If your followers are willing to interact with your business, you should share the best of their voices.
For one thing, you can encourage them to participate in a content-creation contest. Here, those hashtags will again be very helpful.
However, you can also share some of your shop's best product reviews. Whether it's in a text form on Twitter or an image (with texts) on Instagram, you can show off your best reviews to build a bit of trust for your company. Don't overdo it with these posts, but if you get a particularly glowing review, there's no reason why you shouldn't share them.
If your shop doesn't collect reviews yet, what are you waiting for? Trusted Shops is a Google-certified partner, which means you can display your star-ratings throughout Google. Trusted Shops also allows their member shops to easily share customer reviews on social media in a stylish way. To learn more, check out our free whitepaper:
Work with influencers
This might be one of the more controversial tips on the list. We can probably all agree that we're quite tired of the word influencers. With so many people desperately wanting to get their 15 minutes, many people will claim to be influencers when they're not.
Without getting into too much detail, it's important to know that many influencers are professional and take their jobs very seriously. In some cases, their audiences are very loyal and often very niche. This is where the concept of micro-influencers can be very helpful. With a "smaller" following, they can be affordable and way more relevant to who your actual target audience is.
Conclusion
Finding success for your business on social media can be challenging, but it can also be very rewarding. With a good plan in place, you can reach your perfect audience with engaging content and bring your brand to the next level.