In every industry, there are competitors selling similar products and fighting for market position. In many cases, there are differentiators that help consumers choose one product over the others. When it comes to building trust online, there are a lot of options out there. So how does Trusted Shops differentiate itself from the competition?
Many of these companies focus on reviews… and for good reason. Product and shop reviews offer shoppers social proof. Consumers can share their experiences with each other. However, there is more you can do to build trust for your online shop. So, let's take a look at what kinds of shops can benefit most from Trusted Shops' unique products and which of these products suit their needs.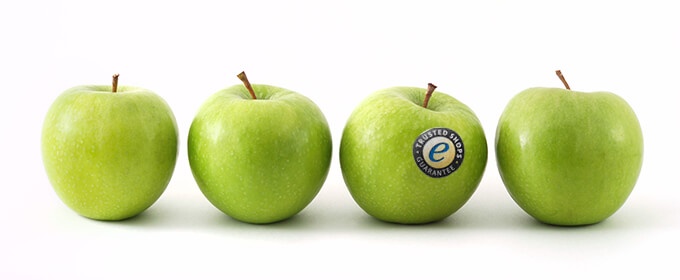 shutterstock.com/Sergey Peterman
High basket-value companies and highly competitive industries
For Shops that sell high-end or expensive products or are establishing themselves in a highly competitive industry, trust is always a huge factor for first-time visitors. Before dropping hundreds of pounds on a product, confidence in your company must be established. The same goes for new brands in any industry. In such cases, the Trusted Shops trustmark is the perfect conversions booster.
The Trusted Shops Trustmark
The Trustmark is Trusted Shops' hallmark product. Not only is it Europe's most recognised trustmark, it is the reason Trusted Shops came into existence in 1999.
After completing an audit, companies are awarded the Trustmark to display on their website. It is not just an empty symbol; it's a quality seal that essentially proves that an online shop is legally sound and follows strict guidelines of transparency. It allows customers to opt in to a 30-day Buyer Protection, which covers non-delivery and non-refunds.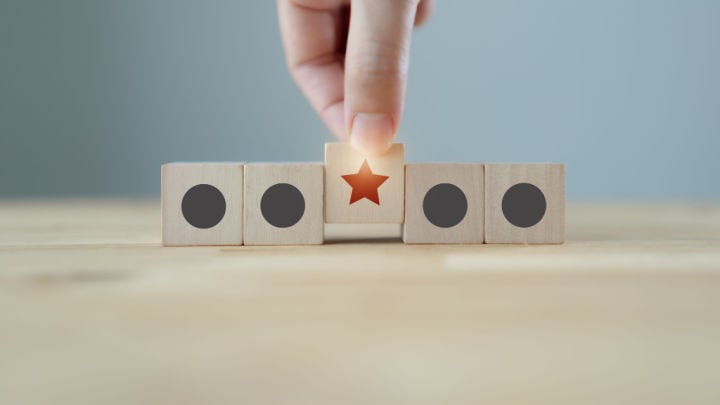 shutterstock.com/3rdtimeluckystudio
Although it sounds like the Trustmark and the 30-day Buyer Protection are strictly a benefit to customers, it actually helps the shops that display it as well. Through the audit, companies are guided through the process to ensure they are legally compliant according to EU (as well as local) regulations. In some cases, Trusted Shops has even helped their clients improve their terms and conditions to give themselves more protection.
All in all, this tool is great for shop owners as well as first-time customers. When a brand has instant credibility, it gives consumers the peace of mind to buy from a shop they've never visited before, thus increasing conversion rates for shop owners.
Companies growing internationally
For brands that are growing across borders, Trusted Shops is the perfect company to partner up with. Available in 8 different languages, the products can be used with different international domains to reach new customers in new countries.
Legal services
With our expert teams for different international markets, Trusted Shops has you covered for legal matters as well. Your data privacy policies and imprints can be problematic if not taken care of properly, especially in a post GDPR world.
If your client's company has Germany in their sights as a target country, then Trusted Shops has the perfect solution for them. Based in Cologne, Germany, our legal team specialises in the German market, where e-commerce has seen immense growth in the last few years and is expected to see consistent and significant growth over the next decade as well.
Brick-and-mortar shops
In the ever-evolving world of e-commerce, it's easy to forget that what we do to market our online shops should also have a positive effect on our physical stores as well. Trusted Shops has another product that differentiates itself from the other review providers:
Local Reviews
Considering that 87% of consumers use the internet to get information about local businesses, it's imperative to get a hold of your online reputation. With Trusted Shops local reviews, your clients can collect reviews for each individual location, which can help them gain more business. Additionally, it can help them figure out what works in one location and implement that success across their other branches.
With local reviews, consumers will have a lot of options for filling in their feedback. They can so with a tablet set up in the store, by e-mail, app, or QR code.
Conclusion
Although many companies offer reviews as a product to help online shops gain credibility, there is so much more you can do to gain the confidence of your shop's visitors. If you have any questions, feel free to contact us.