In a digital world, there are so many new options to reach your target audience and there are new methods emerging constantly. Many e-commerce businesses try to reach their audience through marketing efforts, but building trust this way can be very challenging.
These days, using social proof can be one of the best strategies for displaying trustworthiness and acquiring new customers. By utilizing reviews, testimonials, case studies, and social media, you can show off what your most satisfied customers really feel about you. Many of these tactics fall under the strategy of advocate marketing.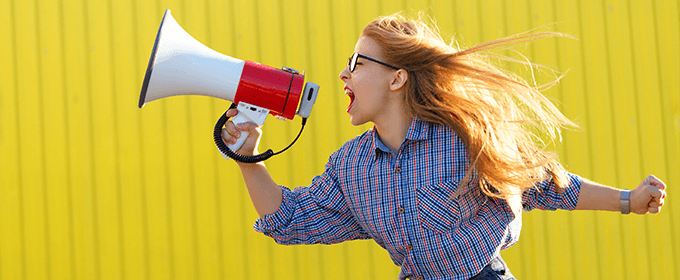 What exactly is advocacy marketing?
The concept behind advocacy marketing is quite simple: get your customers to become your brand advocates.
By now, you should know th-at recommendations from friends and family (and even strangers) hold more weight in the eyes of the consumer than any marketing campaign. Getting your satisfied customers to "market" your brand and products on your behalf is one of the best ways to build trust for your company.
Advocacy marketing is similar to influencer marketing in that you are using other people's social media accounts to inspire new customers to use your products or services. However, unlike influencer marketing campaigns, you are not using celebrities, influencers, or industry leaders to sell your brand. Actually, you are using ordinary (and real!) customers to sing your praises.
How do you find customers that can become brand advocates?
Having customers talk you up is a great thing, but how can you find those customers in the first place?
If your business uses the Net Promoter Score (NPS) system to gauge customer loyalty, that is your easiest bet to finding customers who love your products. The stronger their loyalty, the more likely they are to share their love for you with their contacts.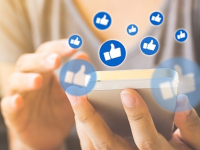 Another strategy for finding potential brand advocates is to do some social media listening. This may involve some digging, but it could be worth the effort. Look around your social media accounts to see who consistently likes, comments, and shares your posts. You might also consider looking around some review sites like Yelp (or your own reviews platform) to see if there are any particular users posting again and again.
You might also look towards your customer service or customer success teams for eligible customers. Customers who might have begun their experience with your brand in a negative way and had their minds changed through a great customer service experience can end up being great brand advocates.
Additionally, it's a nice idea to try to get your employees to become brand advocates. Encourage (don't force!) them to share some of your social posts, post about their own experiences with the brand, and even talk about life as an employee there.
How do you get customers to become brand advocates and take action?
Before we address what things might motivate your customers to take the time to share their brand experiences with their contacts, there is one point we should acknowledge: the customer experience.
Your customers' experience with the brand should always be your main priority. This is the fuel for anything that they share about your brand. Without a high quality customer experience, no one will become a brand advocate for your business. This begins with a great product.
Although good customer service can turn a disgruntled customer into a happy one (this shouldn't be understated), your product has to be able to stand on its own as something unique that the customer loves.
Surely, some things might go wrong with the delivery or packaging here and there. Your customer service teams can really help turn those negative situations into positive experiences (which is amazing), but at the end of the day, the best customer service can't make up for a bad product. Having said that, your customer service should still be top-notch!
Check out our free whitepaper on responding to negative reviews for tips on how to win your customers' respect and appreciation:
Getting back to the idea of convincing your customers to help your brand get more visibility, it's important to remember that your happy customers are still people. This means that they want to be taken seriously and they want to be appreciated. If they are going to take their time to advocate for your brand, you should reward them accordingly.
This can be something as simple as giving them extra loyalty points in your loyalty programme. Additionally, you can create a referral system that rewards customers for getting new customers to sign up with you.
Influitive created this great graphic describing the needs of brand advocates (see image below). They've broken this concept down into a few categories regarding what these customers want/need. These needs include physical rewards (gift cards, swag, etc.), recognition (thank-yous), empowerment (listening to their feedback and implementing them), VIP status (offering them exclusive benefits), and influence (speaking opportunities).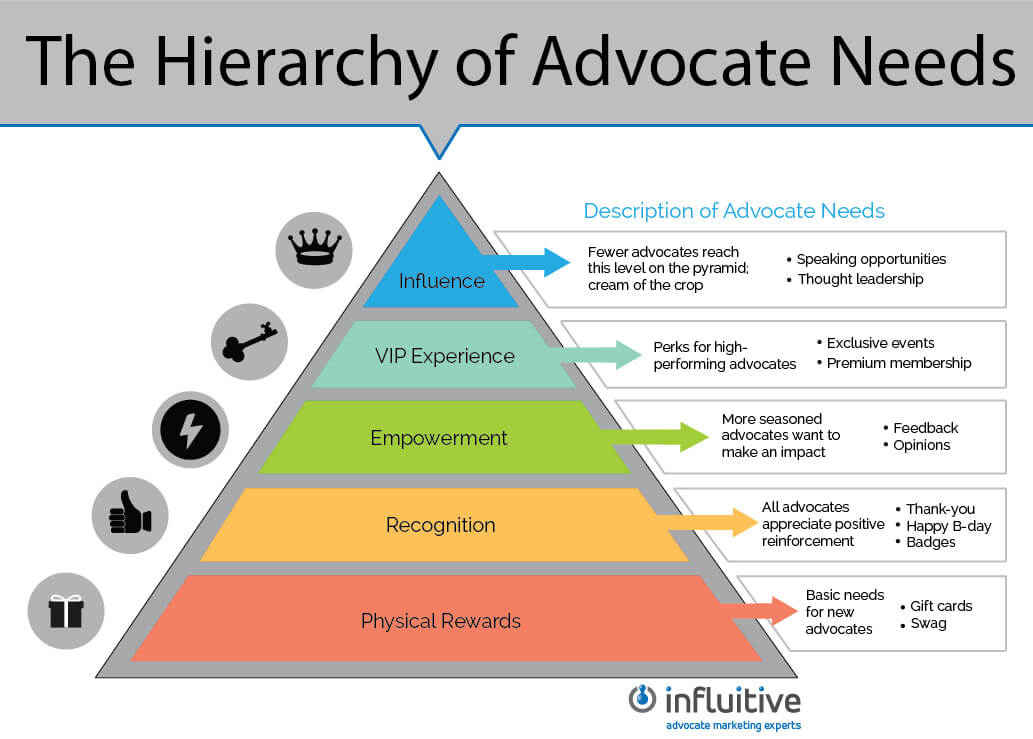 Source: Influitive
With all this in mind, be sure to check the legality of rewarding customers in your country. Paying people for reviews can lay on a blurry line in many places (note: there is probably a legal difference between paying people for a review vs. paying people for a good review). Different countries have different rules on this, so make sure you look into it if you're considering this method.
What are some activities for brand advocates to partake in?
So, if you think you've got some potential advocates to scream your name from the mountain tops, here are a few things you can encourage them to do:
Write a product review for an item they've purchased

Take part in a case study/ testimonial

Talk about your brand on their social media accounts

Attend an upcoming event

Refer a new customer directly

Respond to a comment regarding your company in a forum
Conclusion
Shoppers are always looking for authentic brands. The best way to come across as authentic is to get your real customers to give real opinions about your brand. Your job is to make sure that they only have positive things to say about you by providing a great product and an amazing customer experience.
Check out our free whitepaper on building loyalty through customer engagement: