Livestreaming shopping has seen a tremendous increase in popularity lately as is evident from the success of the app OOOOO, Facebook's Live Shopping Friday, and Amazon Live. Especially in China, customers turn more and more to innovative and interactive shopping formats. TV and teleshopping (aka home shopping) have now entered the world of e-commerce.
In this article, we'll take a look at the recent trends concerning livestream shopping events or platforms. Why has it become so popular? What do European customers think of it? Is this trend here to stay? Also, keep reading to learn concrete tips on how to run your own livestreaming events to showcase your products and generate more sales!
What is livestreaming shopping?
As you probably already guessed, when we talk about live shopping in e-commerce, we're referring to a live-broadcast format in which products are showcased and presented by someone in an audio-visual medium.
Fans and those interested in a particular brand or product can watch a person try out or advertise products in real-time.
The idea behind livestream shopping usually is to encourage customers to buy the products presented, for example, by offering a discount or other special offers.
The new trend resembles the televised shopping programmes during which moderators introduce products that can be ordered by phone.
What are recent trends in livestreaming shopping?
In Asia and particularly in China, livestreaming shopping and social commerce have already established themselves in the e-commerce world. Lately, Europeans are starting to hop on the train:
With the popular app 'OOOOO', the UK has already seen a new interest in livestreaming commerce. As we recently reported in one of our biweekly news series articles (E-commerce Compact), the Chinese app, OOOOO, reached the top of the UK's apps download charts.
The platform was only launched in November 2020 and has already seen a massive burst in popularity that expanded from China to other countries around the globe.
Due to the coronavirus, shopping behavior has changed heavily and social commerce is on the rise. Still, customers seem to prefer being able to interact with sellers. With livestreaming events, shoppers have the opportunity to get to know brands, ask questions, and learn about products in a way that comes close to the real-life shopping experience in local stores.
Some OOOOO live streams have reportedly already seen audiences of about 10,000 people, while sales worth £2500 were made just in a single broadcast.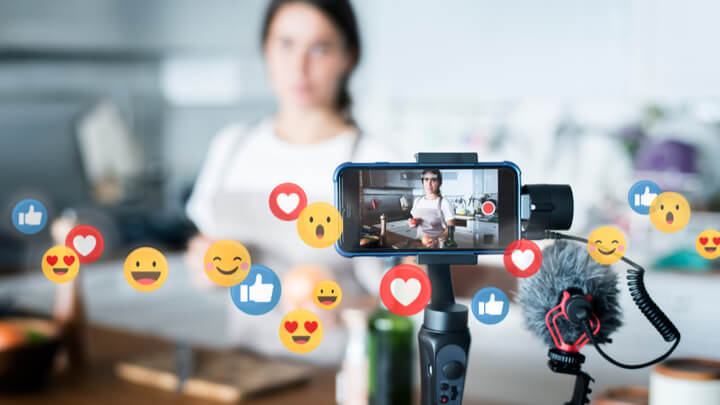 Another popular platform (and the actual forerunner in livestreaming shopping) is run by China's largest online retailer, Alibaba. With 'Taobao Live', live-streaming commerce has already seen rapid growth in China. For example, on Singles' Day in 2020, 10% of all online purchases in China were made through live shopping events. Around 25% of Alibaba's sales on Singles' Day were achieved via live shopping. The live event shopping industry is estimated to become a $305 billion industry this year. 
So far, it seems that Asian countries are way ahead of European retailers when it comes to livestreaming commerce. However, there have already been several formats besides OOOOO that have seen popularity.
Recently, Facebook started the 'Live Shopping Friday' format in which selected brands like Abercrombie & Fitch and Clinique presented their products every Friday from June 21 until July 16, 2021. Swedish company Bambuser also introduced a virtual real-time shopping experience to allow customers try out a virtual tour in a Scandinavian beach setting while different fashion styles are being showcased that can be bought directly during the event.
All this shows: Livestream and real-time shopping events are trends that can be expected to stay and expand in more regions as well.
Why should brands participate in livestreaming events?
Ever since global lockdowns have placed restrictions on everyday life, it has been difficult for consumers to interact with brands and products sold in local stores. Still, customers want to find out more about a certain product, ask questions about sizes, and have a somewhat real shopping experience.
With livestreaming events, consumers have the opportunity to interact with your products. This will not only help you sell some products, but you'll be building a trusting relationship with them based on these engagements.
Another reason to participate in livestreaming shopping events is that you can implement a couple of branding strategies that will help you promote your business and expand your brand's reach.
Of course, another positive when it comes to online shopping events is that the purpose of them is for you to promote sales. If you come up with an original, interactive, and entertaining way to present and advertise your products in this format, your products will be sold very easily and your brand will become more memorable.
Also, the set-up and the organisation is rather easy and not too expensive (read more on how to actually run your own livestreaming shopping events in the section below).
Note: As you may have already suspected, most online shopping events are run by brands from the fashion and beauty sector. In these cases, industry experts (e.g. popular influencers or dermatologists) explain how to use the products and what benefits they offer. However, this doesn't mean you cannot organise your own and sell other kinds of products. Retailers selling electronics have for example already hosted online shopping events, just like food manufacturers.
How to run your own livestreaming events (on social media)
Let's now take a look at what brands like yours can do in order to start your own livestream shopping event. As we already mentioned above, in Europe, a couple of platforms already allow brands to present and sell their products. However, mostly bigger brands have been featured in these events.
So, where can smaller businesses showcase their products? Depending on your target audience, you might want to run the livestream shopping event on the platform that most of your customers can be found.
Recommended Reading:
Creating a Buyer Persona to Better Understand Your Customers
Instagram Live
When talking about livestreaming events in the context of social media, many will probably think of Instagram Live.
Instagram Live is a of the Instagram app that contains real-time recording and play-back within the Story section. Live videos can have a maximum length of 60 minutes.
For companies, the format offers the opportunity to respond to customer feedback and answer questions from the viewers directly.
To go live on Instagram, you only need to swipe to the "Live" section in the Story-creating mode. To personalise your live event, you could, for example, choose the branding and design of your online shop before clicking on the button to go live.
OOOOO
We already briefly talked about this new trending app in this article. With OOOOO, users can browse through a feed of videos in which creators review products. The products presented can be purchased directly in the videos or live broadcasts.
For now, the app is only available in Asian countries and in the United Kingdom. If you live in the UK, you can let your products be featured in one of the videos. At OOOOO, selected people working for the company are the ones showcasing and reviewing products as the company wants "real" people to be featured in the stream.
TikTok Live
TikTok actually has set up a couple of requirements for broadcasting on its platform. The most important ones are that the account used for the livestream needs to have at least 1,000 followers in order to get access to the stream option and the presenter needs to 18 years or older.
When meeting all of the requirements, you can just start a livestream by tapping on the Plus button as the feature works similar to the Instagram Live one.
Facebook Live
Facebook's broadcast format is one of the first ones to be launched back in 2016. Facebook accounts can go live both from their mobile device or from desktop.
Within Facebook, the broadcast will be displayed either in a group or as an event. Additionally, the livestream will also appear in your fans' News Feed.
Recommended Reading: 7 Tips to Increase Your Facebook Reach
You only need to navigate to the Facebook Page or Event you want to broadcast from, click on the live button, and set up a couple of things before going live.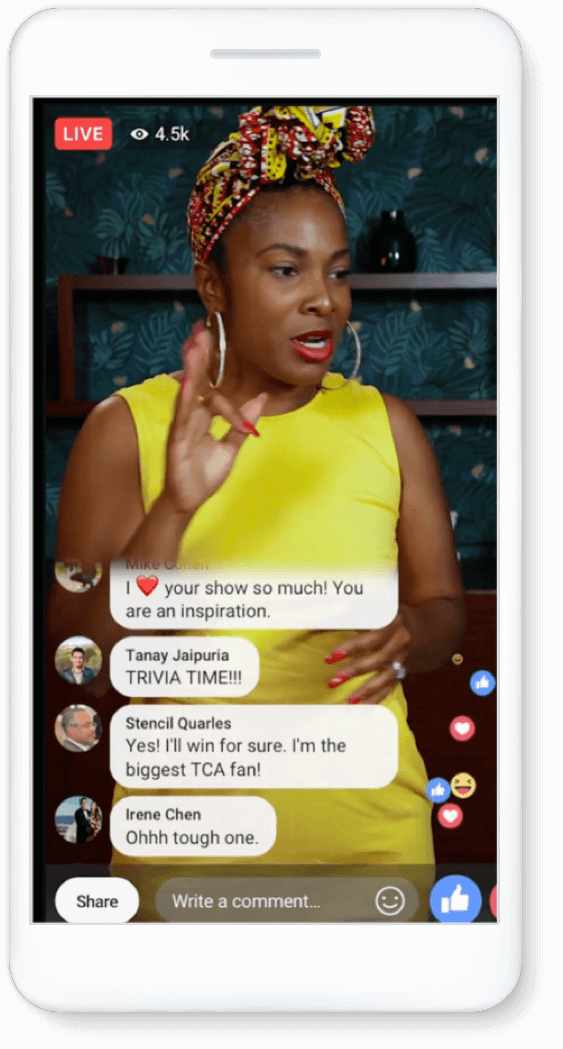 Source: Facebook
Organising a livestreaming shopping event
You've decided to jump in. How can you organise and carry out shopping events?
Come up with a nice setting and use a professional equipment

: Don't forget that your audience will see you and your background. Therefore, try to find a nice setting for the broadcast. Also, if possible, organise a camera, smartphone, or tablet that takes high-quality

video content

.
Announce your live event:

Make sure to let your customers know that you will be running an online shopping event by announcing it on social media, on your website, and in your newsletter. However, try not to let them know about it too long before the actual date. Make the announcement a bit more spontaneously.
Conclusion
Livestream shopping events are on the rise. Some events have already entered the European market and it can be expected that more formats will arrive soon and be here to stay. Consumers increasingly prefer interactive and informative shopping experiences. Stay tuned on how this trend will develop.
For the latest updates, make sure you sign up for our newsletter that features our biweekly series, "E-commerce Compact".