You have most likely already heard of TikTok, but what is this new social media platform and how does it work? Find out what TikTok is and how it can help you reach more customers and inspire them to shop!
shutterstock.com/Dean Drobot
---
Table of Contents
---
Users spend 39 minutes daily on the new video network, TikTok. When it comes to entertainment, the platform offers a lot of possibilities and is not only interesting for individual people, but has become interesting for businesses as a marketing channel.
There are many different ways that the new social networking site can be used in terms of marketing.
Consider how much the younger generation is concentrating on the app, it is a big opportunity to target the Gen Z. Studies state that this certain generation no longer reacts to "perfect" content and are actually attracted to authentic and unstaged content.
This is where TikTok comes in and offers the opportunity to create authentic and fun content!
Before we look at the business side of TikTok, let's first look at what the platform actually is and how it works.
What is TikTok?
TikTok is a social networking site that launched in 2016 and focuses on video content. It originates from the apps "Musical.ly" and the Asian counterpart "Douyin" which was created by the Chinese technology company ByteDance.
The users of the app can watch entertaining videos which are between 15 seconds and one minute long and can also upload some themselves. The app revolves around producing videos that have music running in the background.
One of the main types of content on the platform are "lip-sync" videos. Users choose a certain song and then pretend to sing the song, while filming themselves. Sometimes dance moves are also incorporated.
Another format is the "challenge" format. This consists of videos that run under certain hashtags, which then encourages other users to compete in a challenge.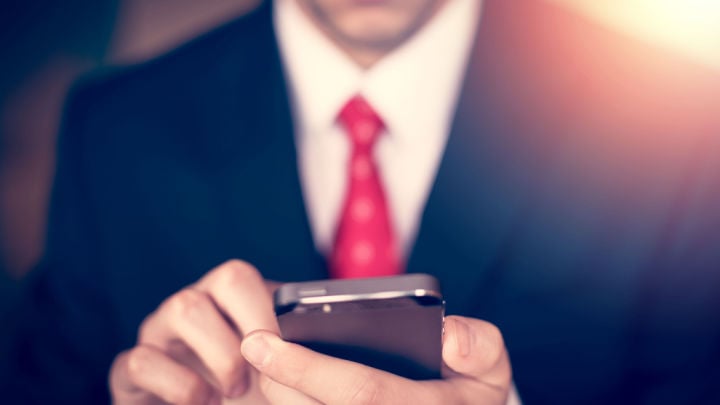 shutterstock.com/guteksk7
Even though TikTok's content mainly revolves around music, it has expanded to a variety of niche interests such as comedy, dance, beauty and sport.
The content is not "perfect" and takes a more silly and easy-going approach to the production of content. It is supposed to be fun and enhance creativity.
The videos can be edited with tools offered by the platform, such as filters, stickers, and other effects to make them more appealing. In general, the app focuses on the vertical format and users describe their videos with a short text and hashtags.
The target group of the app are the young adolescents of Generation Z that are between 13 and 18 years old. However, the app is also very popular amongst Millennials.
Recommended reading: Generation Z - How to Reach Tomorrow's Shoppers Today
How does TikTok work?
Like many other social media networking sites, TikTok is a mobile device-based application and is available for both Android and iOS.
Compared to other social networking apps, TikTok stands out because it is the only one that solely concentrates on video content.
After downloading and installing the app on a mobile device, the user can log in with their Facebook, Instagram, or Twitter account where they can manually change their name.
However, it is not mandatory to create a profile to be able to look at the videos on the app.
As soon as the app is opened, there are full screen videos presented in the home feed. The feed is divided into "For You" and "Following".
While the first feed only shows videos by people the user decides to follow, the second feed uses an algorithm and ranks videos that are suggested to the user based on the videos and categories they have already viewed.
Screenshot of the TikTok app
If the user wants to like a video, they can tap the heart icon which is on the right-hand side. To follow other channels, they can click on the username and click on Follow.
Like on other social media sites, there is also a comment section for users to engage with the content. A feature which is also incorporated on the screen and the videos is the "share" icon, which allows the users to share the videos on other social media networking sites.
The menu bar on the bottom consists of five icons:
The home icon

The discover icon, which allows the user to search for videos in categories like comedy, dance, vegan, etc.

The "+" icon, which allows the creation of videos or uploading them from the gallery,

The message icon, which offers access to any notifications

The "me" icon with the user's personal profile.
After having recorded a video or uploaded one from the gallery, users can use filters and effects. These include…
Beauty filters, which are special AR-filters (augmented reality) that create "beauty corrections"

Colour filters, which allow users to change the colour of the video.

A timer which the user can use if they do not want to press the shutter release all the time. With the timer function, they can then set the time and film while not having to press the button the whole time.

A speed filter which can be used to slow down or speed up videos.
One of the main functions of the app is of course the music. When in the creation section of the app, the user can find a little clef with the word "sounds" at the top of the screen.
The "Sounds" page on TikTok
After clicking this, they can find an overview page where they can choose their music of choice. This music is then added to the clip and runs in the background.
A special feature that TikTok has is the "TikCode". Every user has a TikCode with which they can be identified.
A profile page on TikTok
This is very helpful to promote a TikTok channel on other social media platforms. Users can scan the QR code and TikTok automatically redirects them to the respective page.
Lip-sync Videos, Hashtag Challenges and Live-streaming
Have you come across videos on other social media sites with people doing the same dance move? These videos fall under the hashtag challenge.
But what is a hashtag challenge?
A hashtag challenge is a certain kind of contest for users to participate in, which is based on hashtags. In most cases, the contest has to do with carrying out a specific action.
TikTok announces new challenges to its users through their notifications. However, in the hashtag challenges there are no winners; it has more to do with the fact that taking part is seen as something positive by the community. The most famous challenges are displayed on the "discover" page.
Next to these challenges, the most popular content on TikTok are lip-sync videos. Users choose a certain song, and then film themselves while lip-syncing it and/or dancing to it.
However, the lip-syncing is not only limited to songs, it can also be famous sketches from other social media platforms.
Other content can be memes, short tutorials, or pranks. A nice plus of the app is that it allows a direct link to the Instagram stories. So, as soon as you post something on TikTok, this content can also be posted on Instagram.
Just like other social networking sites TikTok offers the opportunity to live-stream. As soon as a user starts a live stream, their followers are notified and can even support their favourite influencers with a donation.
How can TikTok be beneficial for your business?
In the first quarter of 2018, TikTok pulled past its competitors (Facebook, Instagram and YouTube) with 54.8 million app downloads. At the moment, the app counts 500 million active users and is increasing daily.
Around 66% of the users on TikTok are under 30 years old and are therefore an interesting target group for a lot of businesses.
Recommended reading: Creating a customer persona to define your target group
Because the fun and creativity aspect of the app lies in the foreground, it is not very difficult to start creating content. The videos do not need to be of high quality and are therefore relatively easy to produce.
Therefore, you can try out different ways of promoting your products. If you keep the videos simple and light-hearted, they will come across more authentic than a staged video. "Perfect" content does not play a predominant role on TikTok and is reserved for other social media platforms.
As an example, we have the company "Lush" who show off their products with a fun video demonstration to some music in the background.
Lush has created a video on TikTok
Another aspect which can be appealing to businesses is starting a hashtag challenge. This can either be connected directly to your brand or your product.
The retail brand Guess used the hashtag challenge to their benefit. They encouraged the users to film themselves wearing their new denim line and using the hashtag #InMyDenim.
Hashtag challenges can help to create more range on the app and to increase brand awareness. If you do not know what to use as a hashtag challenge, you can search for hashtag challenges of other companies and find inspiration there.
Hashtag challenges therefore don't only promote your business, but also create interaction and engagement.
Influencers have also become active on TikTok and make up a big part of the content on the app. As the younger generation are opposed to anything that looks like traditional ads, working with influencers can really help make a connection with this particular generation.
To get results from working with influencers on TikTok, you should make sure that your target audience fits the influencer's audience.
Recommended reading:
Boost Sales with an Influencer Marketing Campaign on Social Media
TikTok Ad Formats
Like other social media platforms TikTok also offers ad formats. This allows you to reach your potential customers through specific audience targeting.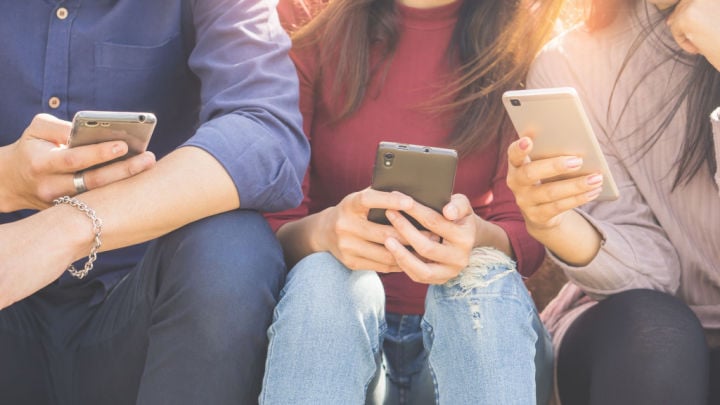 shutterstock.com/Doucefleur
At the moment, it is possible to launch campaigns via the TikTok website. The following options are available...
#1 In-feed native content
The in-feed native video is an ad which appears in the user's feed and is especially targeted at them.
These video ads can vary from 5 to 15 seconds long, appears in full screen mode (9:16) and with the "sound on". If your goal is to increase awareness and performance, this is the best format.
You can insert a call-to-action (CTA) button, which can lead users to a landing page, download-page, or send them to a hashtag challenge page.
On top of that, other users can share the ad on other social media platforms and you can therefore draw more attention to your ad.
TikTok offers the following metrics when it comes to in-feed native content:
Impressions

Clicks

CTR

Video Views

Likes

Comments

Shares

Unique Reach
#2 Branded hashtag challenges
As already mentioned before, a hashtag challenge is something which is initiated by TikTok itself, however businesses can also initiate a challenge with paid ads.
This means that a certain hashtag can be launched in connection with the brand and the business can therefore take over TikTok for 6 days with its challenge within the "Discover" page.
Therefore, businesses can increase engagement and reach. TikTok offers the following metrics when it comes to hashtag challenges: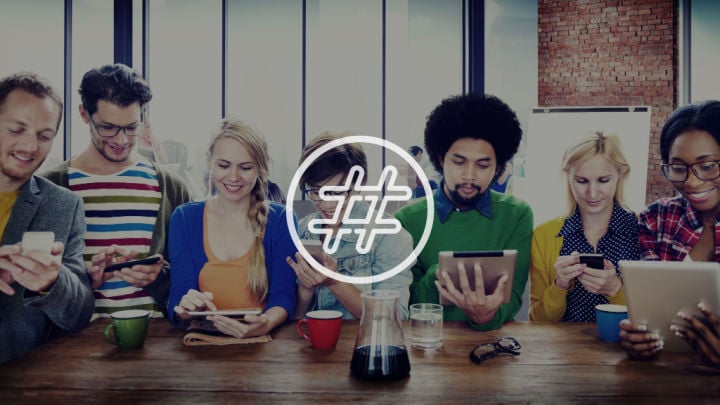 shutterstock.com/Rawpixel.com
#3 Brand takeover ads
Brand takeover ads are a very exclusive format. The ad appears directly when users open the app. It can either be a picture or a GIF which will stay on the screen for three to five seconds.
This ad format creates a huge share of voice (the share of exposure a brand gets), which then also attracts the full attention of the TikTok community. Therefore, it is a perfect format if you want to increase brand awareness and reach.
TikTok offers the following metrics:
Impressions

Clicks

CTR

Unique Reach
#4 Branded lenses/effect
The ad format branded lens offers the usage of 3-D objects, face filters and more. When users create videos on the platform, they can choose from different branded lenses to make their content more appealing.
TikTok offers advertisers the possibility to create their own branded lens with a creative team.
#5 Custom Influencer
Influencers have also become a large part of TikTok and they've obtained a large community around them. They each have their own personal style and create interactive content, which then encourages other users to interact with their content.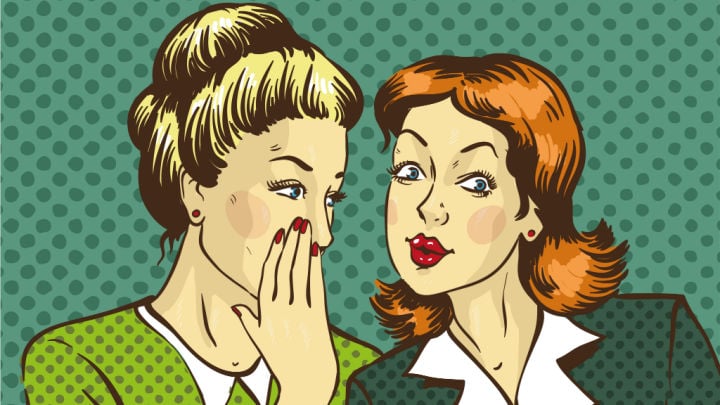 shutterstock.com/SkyPics Studio
TikTok offers a "Custom Influencer Package". This means that the app offers businesses and brands the opportunity to be connected to a key influencer in their business with whom they can work on influential content.
If you decide to work with a influencer, you can reach your target audience much faster and you'll gain more exposure.
Recommended reading: Grow Your Social Media Presence with Live-Streaming Videos
Content ideas for your TikTok business profile
Even though TikTok only focuses on video content, there are different content ideas you can use to promote your brand or products. If dancing, lip-syncing and a funny hashtag challenge don't fit your business image, you can also use the app in a different way.
#1 Just Text
If you are camera shy or the whole concept of lip-syncing does not fit your business image, you can opt to create videos with just text in them.
Maybe you want to give your viewers some tips from your industry, DIY tips or anything that you can deliver as a message in a few seconds.
#2 Reuse your Instagram Stories
shutterstock.com/Stepan Khadzhi
If you are unsure of what to post on TikTok, a big help can be to look at your other social media platforms. Take a look at your content that you have already posted and see whether you can reuse some of it.
Maybe you have a short video where you are "behind the scenes" at work or presenting one of your products? That could also be interesting for TikTok!
#3 Teach your audience about...
Not only lip-syncing and dancing videos are popular on TikTok. Individual people and businesses have started to use the platform to share their thoughts and knowledge with their audience.
This can work very well whether it is something from your industry, your business, or about your products. TikTok does not predominantly have to be used to engage your customers with funny videos, but can also be used on an informative level.
Conclusion
We have seen that TikTok is a new way to reach potential customers. Interesting and authentic content can make users want to know more about you and your business!
Whether you are showing off your products or teaching your audience about new developments from your industry, TikTok can be a new channel to create relationships with potential and existing customers.
The next step is to download the app and dive into the TikTok adventure!
Learn in our free whitepaper how you can successfully convert your shop's visitors into customers!