Who's got to think about Christmas before anyone else? Online retailers like you! And with good reason: as one of the biggest shopping seasons across the world, Christmas requires preparation. That's why we've written this article, the ultimate Christmas guide for online shops!
According to a report from the Telegraph, the average British family spends £800 on their Christmas gift shopping. This is a massive selling opportunity for both small and large online stores and it is important to be prepared for the massive influx during this sales season.
Because this is an "ultimate guide", I thought a table of contents would be appropriate, so feel free to skip ahead to the parts that are most relevant for you:
Part 1: General Christmas preparation tips
Part 2: Makin' a (check)list, checkin' it twice
Part 3: Sales, coupons, and discounts
Part 4: Getting last-minute Christmas shoppers
Part 5: Dealing with returns after Christmas
General Christmas preparation tips
To begin, let's have a look at some general tips for you to do in preparation for the sales season.
Perfect timing
The right moment to start preparing for doing business next Christmas is on December 27th. Your next best option is today. This point is short and sweet, but it's important to keep in mind that it's never too early to be prepared.
Last year's data
The data you collected last year is invaluable. You'll be able to get orders coming down the chimney if you know what products were particularly popular among customers, what marketing strategies led to the most sales, which customer group bought the most products last year.
Focus on last year's best-selling products and most effective strategies. After all, what's the point of following the strategies that didn't work last year?
You should bank on what proved effective last year and invest more in the winners.
Competitor analysis
It's always worth keeping tabs on your competitors to know what marketing strategies they are putting into practice and what products they are promoting.
Indeed, it's precisely at Christmas time that the competition gets fiercer in e-commerce and even the most loyal customers can quickly turn to your competitors if they find a better offer.
That's why you need to monitor what your competitors are offering closely and if necessary, react quickly with a counter-offer to avoid losing customers.
Keeping your customers up to date
Though gifts are best bought in advance, every year everybody seems to buy them at the very last minute (more on that later). All in all, this is not a tragedy. The real problem is when a customer places an order at your shop and it is delivered after Christmas.
You can avoid this by informing customers of longer delivery times and by placing a countdown in your online shop.
Order within the next 3 days to make sure your package is delivered before Christmas.
However, providing information for last-minute gifts is not the only sales driver you can opt for. From now on, you may also want to regularly inform your customers about Christmas offers via e-mail, on social media and the like.
Indeed, no matter how good your offers are, if nobody knows you are making special offers, how can you expect anybody to take them up in the first place? Let your customers know that Christmas is around the corner and that they can already buy gifts from your shop.
Segmenting your customers
As already mentioned, the data you've collected about your customers is invaluable. Use this data to send them customised e-mails or launch advertising campaigns that are perfectly designed to target your different customer groups.
Targeted advertising has already led to a considerable increase in sales for some online retailers.
Recommended Reading:
How to Use Micro-targeting in E-commerce

Abandoned shopping cart reminder
We've all been there. We spent time looking for gifts online diligently, added some things to the shopping basket and then suddenly we get interrupted by a phone call, a Facebook notification, a sweet cat video – and that's it: we simply forget about the shopping cart.
If you've got the permission from your potential Christmas shoppers, you should remind customers of the products they've already added to their shopping baskets. You can do so by e-mail, Google Retargeting or the Facebook Pixel.
This simple strategy may prove very effective.
Upselling and cross-selling
Who wouldn't be happy to get two gifts instead of one? Christmas time is upselling time.
Here are two of the best known examples of this sales strategy:
"Would you like fries with that?"

The candy strategically placed at the supermarket checkout.
However, online shops, too, can use upselling to their benefit.
Upselling should always support the customer experience, not interrupt it. You can achieve this by putting forward the latest version of a product instead of last year's, or you may offer a product in line with the ones the customer has already selected.
If a customer adds a new digital camera to their shopping cart, you may want to offer them additional batteries at checkout.

If a customer is buying a television, you may want to offer them an HDMI cable.

Is your customer interested in buying flowerpots? Then they will most certainly need potting compost, too.
54% of shops having implemented automatic product recommendations have been able to increase the average value of the shopping basket on a yearly basis (Forrester Research 2013).
Important advice: Don't be greedy! Suggest products within a realistic price range. A customer buying a pen for £30 may well be interested in buying ink cartridges or a nice calendar, too, but probably not a fountain pen for £495.
Don't forget that upselling doesn't have to be limited to products. Providing your customers with services like express delivery, extended warantees, or the option of having their gifts wrapped may also lead to an increase in sales.
Upselling doesn't only occur while a potential customer is browsing your shop. Think about your previous customers. Just because they've completed an order, it doesn't mean that it was their last purchase from your shop for this Christmas.
With e-mail campaigns promoting the product category from which they purchased the last time, you can invite customers to buy from your shop once again.
Makin' a (check)list, checkin' it twice
We've also created a task list for you to have a reference point as to what you should be in doing with the lead up to Christmas.
IT Related Issues
Prepare your servers and IT infrastructure to manage extra website traffic

Prepare your internal communication to smoothly process and dispatch orders

Upgrade your phone lines to ensure all customer calls and queries are handled

Make sure your website is not going through any major upgrades in the next 2 months

Ensure that no new development work is scheduled to be deployed in the sales season, you cannot afford to have any down time

Ensure you have dedicated person working on the website maintenance for these important months
Website Preparation
Add a nice Christmas design on your website to attract shoppers

Create a special Christmas offer page right now to allow people to place orders in advance

Create discount codes for pre-Christmas and Christmas periods to provide users more incentives to shop on your store

Try to collect as many reviews as possible and showcase them to your customers (You can use the Trusted Shops review collector for this)

Ensure that your trustmark is visible and you can provide your users the moneyback guarantee for Trusted Shops

Check if the website has easy to use navigation and your checkout is not too complicated

Make sure you have good payment options, you do not want to lose customers just because they could not make a purchase due to lack of options

Set up your Christmas landing page and optimise it for Christmas relevant keywords (Use Google Trends, keyword planner or any other SEO tool of your choice to select the right keywords)
Logistics Preparation
Make sure you have proper contracts with your logistics providers to handle the surge in business

Make sure you stock up on all your hot sellers in advance to prepare for the sales season, distributors might run out of best sellers due to high demand, so plan ahead

Look at your return policy and how you can handle returns
Marketing Preparation
Have your Christmas page up and running and start your link building process for your best sellers to gain traction on Google

Set up your Google Ads campaigns right now, speak with your agency about a pre-Christmas sale for your business to sell more even before the peak season

Budget well, cost of ads go up close to Christmas, try and run sales campaigns early to get better price

If you plan on doing buying any major ad space, do it right now to get a better price. Advertising costs peak starting November and last minute deals are hard to get.

Make sure your Google Stars are showing on all you Google Ads. Try getting 100 reviews as quickly as possible to start showing your ratings on Google.

Prepare your offers, you can also find some creative ideas in our whitepaper below.

Get your deals with email marketing providers and prepare a nice Christmas HTML email to remind your customers of your ongoing sale.
General Advice
Sales, coupons, and discounts
Black Friday, Cyber Monday and all the pre-Christmas sales
Every year it seems people complain about Christmas decorations being put up earlier and earlier. With the popularity of Black Friday exploding in the last few years (especially in Europe), it seemed that the sales were keeping up with the decorations.
However, if the past few Christmases have taught us anything, it's that November is the official Christmas shopping month. According to ONS, Black Friday sales helped increase online sales by 10% in November 2017. However, this growth was still well below the 24.9% growth that occurred at same time in 2016.
As shoppers shift from the high street to online shops, e-commerce sites are competing with each other now more than ever before. Since Black Friday sales have become the norm at this point, many companies are holding "pre-black Friday" sales these days to stay one step ahead of the competition.
We should continue to see this trend continue. This is definitely something to think about when preparing for next Christmas!
No matter what you decide to do, having a solid plan laid out a few weeks ahead of time can never hurt!
Have you heard about Singles' Day? It's actually bigger than Black Friday and Cyber Monday combined! Read about it in the link below:
Recommended Reading:
Singles' Day: Outperforming Black Friday & Cyber Monday
Offering discount vouchers during the Christmas season
Offering discount vouchers is a typical customer acquisition strategy. During the Christmas season, consumers are particularly receptive to great offers. Vouchers can provide undecided shoppers with an additional incentive to shop (with you!). However, a few points need to be considered to make sure that buyers and sellers alike benefit from discount vouchers.
What are the benefits of vouchers?
The success of discount vouchers can easily be measured, because you can see how often a discount code has been entered in the ordering process. Vouchers can also be used flexibly, depending on the season or sales campaign. Moreover, the best-case scenario is a win-win situation: Your customers save money and you boost sales for your online shop.
How do I create a voucher?
When creating a voucher, you can choose from three discount options: a fixed amount (e.g. 5 pounds), a percentage discount (e.g. 10%), or free additional items or services (two items for the price of one, free shipping costs, gift wrapping, freebies, etc.).
You can also:
limit the validity period of the vouchers to create artificial time pressure
set a minimum order value as a prerequisite for using the voucher
allow or exclude multiple uses
restrict the validity of the discount code to specific items.
How much discount should I give?
When it comes to the amount of the discount, it is important to strike the right balance between miserliness and underselling. A 1%-discount won't lure anyone; a 60%-discount looks like a sell-off. Discounts of 5 to 20% are common.
To whom should I offer vouchers?
When offering discounts, a distinction is often made between existing and new customers. This can lead to loyal customers feeling discriminated against compared to new ones. To avoid this unpleasant situation, you should organise your offers in a reasonable way.
You may either address both groups in the same way or use different discount offers in a targeted way, for example in letters, social media posts, or newsletters that are only addressed to one or the other customer group. Again, customer segmentation is important!
What is the best time to offer a voucher?
You should try to reach new customers with discounts as early as possible. For example, you can use an exit-intent pop-up when they are looking around on your website and are about to leave. Another option is to opt for voucher portals to draw more attention to your shop.
Existing customers, on the other hand, should not be enticed with discounts too early because they might have made another purchase from your shop anyway. Here, it may be a good idea to wait for a few weeks after the purchase before sending relevant offers by letter or newsletter.
Where can I best place a voucher?
You can place vouchers inside and outside your online shop. If you want to place a voucher inside your shop, you may opt for a pop-up window opening up when customers are about to leave your website. Another option is a longer-term ad on the homepage, which is more suitable for discounts for specific products.
Besides your online shop, you may also place vouchers in corresponding portals, letters, newsletters, or on the review profile. You could also post a voucher on the confirmation page at the end of the review process to encourage them to shop at your website again.
New and previous customers can both be reached through the use of vouchers and coupons. The trick is knowing how, where and when to send them.
Getting last-minute Christmas shoppers to your online shop
Christmas and last-minute shoppers go together like fish and chips. It's inevitable that some shoppers out there have a handful (or all) of their gifts to buy in the last few weeks (or days) before the holidays.
According to the National Retail Federation (NRF), only 10% of Americans had finished their Christmas shopping by mid-December. As much as 40% of the holiday sales happen in the 10 days before Christmas. The numbers are probably quite similar in the UK.
The point is that there are shoppers out there in December looking to buy gifts for friends and family. Naturally, you don't want to miss out on this sales opportunity. Let's look at some strategies you can use in order to make sure you get those shoppers to buy from your online shop.
Decide on the Christmas promotion
First, you'll want to decide on the promotion to hold. Do you want to encourage shoppers to visit your page because you're having a special sale? Will you be promoting gift cards or coupon codes? Or will you have a Christmas gift guide? Will you offer free (express) shipping? Will there be some kind of timer/countdown for your sale? Decide the details, and then you can get started.
Once you've decided on the different aspects of your sale, then you can focus on optimisation techniques that would increase conversions. For example, product pages or special landing pages should include the accepted payment options to further motivate potential customer to buy now.
Promote it on your website
The second thing to do is promote your sale on your website. You'll want to have a special landing page dedicated to last minute shoppers. Draw visitors to the page by placing a banner that stands out with contrasting colours (perhaps a nice Christmas-red) and label it something helpful like "Last-minute gift ideas – 20% off". Place it at the top of your homepage, or better yet, fix it to your navigation bar temporarily.
How you set this page is up to you, of course, but you'll probably want to promote some of your best-selling products along with seasonally appropriate products. It might be helpful to categorise your products by gift recipients (i.e. Gifts for moms, teachers, boys, etc.).
Another tip to inform shoppers and to add a little urgency is to make important delivery deadlines and options available for everyone to see. If customers know the costs and deadlines of shipping options, it should motivate them to make their purchases "on time".
Promote it around the web
Now that you have prepared your page, you'll want to promote it around the web. Start with free advertising on social media. Head to your social media page, create some beautiful images with all the relevant information in it and publish it. Encourage people to share it and to tag their friends in the comments section.
After that, you'll want to create some paid ads and promote your products. Google Ads and Facebook ads are great options, as well as Instagram. Make sure to include relevant information in the ads as well (like sale duration, free shipping, etc.).
Are you advertising on Facebook yet? Are you making the most of those ads? Check out our free Facebook Ads Guide.
Promote to previous customers
If you read this blog often, then you know the value of remarketing. After all, every business owner knows that their best customer is a repeat customer. You can target these past customers and visitors with Google and Facebook ads.
However, also worth considering is a good email campaign. It might seem old fashioned, but email marketing campaigns are consistently one of the best tools to gain traffic and increase conversions from an R.O.I. perspective.
Extra options
Offering small extra incentives to your visitors is another way to motivate them to buy from your shop.
Gift wrapping is one example of a service you can offer them. You can offer it as a free service or for a small free to increase basket values. The choice is yours, but if you have the workforce to accommodate this option, do it for free and see if this helps bring customers back to your shop in the future.
In-store pick up is another option if you have a physical store as well. Also known as "click-and-collect", this option can be very convenient for people who work during the day and don't want to miss their package. If things are getting very "last minute" this might be the customer's only option. Make sure to highlight this on product pages if it's a possibility.
Dealing with returns after Christmas
Christmas sales are booming – especially online. This year, more than 60% of Christmas sales are expected to be made online. When it comes to online gift shopping, UK shops are at the forefront in comparison with the rest of Europe.
However, the faster Christmas comes, the faster it will be over, and that's when the time for returns begins. After all, we've all had gifts that weren't exactly our cup of tea. Fortunately for shoppers, many online shops offer a longer right to return around Christmas.
Dr Carsten Föhlisch, legal expert at Trusted Shops, explains what you need to keep in mind when it comes to returns.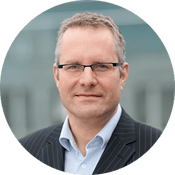 "A 14-day right to cancel after delivery applies in Europe. However, customers can't just return the goods without any comment. On the other hand, they must provide a clear explanation, for instance in writing, via e-mail or by enclosing a note in the package in which they state clearly that they want a full refund of their money. Returning goods without any comment could mean that the customer would like the goods to be replaced or repaired. It wouldn't be clear. The reason for the cancellation doesn't need to be explained." says Dr Carsten Föhlisch, legal expert at Trusted Shops.
Few returns after Christmas
There wasn't any huge wave of returns after the Christmas holidays in 2015: only 4% of online retailers said that they had many returns in the days after Christmas (source: IHK, the German Chamber of Industry and Commerce). Almost two out of five retailers recorded no returns at all. The same proportion of retailers said they had received a few but not many returns.
For customers, the easiest way is sending the goods back in a package and enclosing a written cancellation.
Ideally, a second person should testify that the package is not empty, but does contain the goods ordered. Since 13 June 2014, it is possible to cancel an order by phone or via an online form in case this is made available online by the retailer.
However, the customer continues to bear the burden of proof for the timely cancellation of the order in question.
In particular, a cancellation made by phone is difficult to prove. If the order is cancelled via an online form, it might happen that the retailer doesn't send the required confirmation e-mail to the customer.
The deadline might then expire and the timely cancellation can no longer be proven. On the other hand, when returning the ordered goods in a package, consumers get a receipt whereby they can prove that they did send the cancellation.
The retailer's right of retention
Since June, 13 2014, online retailers may refuse to refund the purchase price until they have recovered the goods or until the customer has demonstrated that they have returned them.
Proving a return might be difficult if the goods get lost during transport and nobody can prove delivery. The customer must send the goods within 14 days after sending the cancellation.
Only then is the online retailer obliged to refund the purchase price!

The above-mentioned customer's obligation for advanced performance is connected with financial risks. It is therefore recommended to pay in advance only if orders are placed with trustworthy retailers.
For purchases from online shops with the Trusted Shops Trustmark, a refund is guaranteed incase of non-delivery, if the store does not return the amount to the buyer after the purchase has been canceled, if the product is returned, or if it is lost in transit.
Conclusion
There you have it. The ultimate e-commerce Christmas guide. Between learning from the past, planning marketing efforts, keeping lists, holding Black Friday sales, offering coupons, enticing last minute shoppers, and being prepared for returns, you should have enough information to plan out a great Christmas for your online shop and ring in the new year with a happy profit.
Updated: October 2020
Bonus download: Check out our free Christmas checklist to get your business ready for the holiday sales season below- 44 TO-DO'S FOR ONLINE RETAILERS BEFORE CHRISTMAS