Did you know that every social media platform has its own target audience? Of course, different users or target groups can be found on all social media platforms, but certain platforms tend to attract specific demographics. As some target groups may overlap, it can be hard to really know which platform your (potential) customers prefer and engage with the most. So, which is the best social media platform to promote your online shop?
In this article, we'll provide you with an overview of the different target groups that can be found on social media! We'll take a closer look at target groups that typically use the following social media:
Before we examine the most popular social media platforms and their typical users, let's address something first. It is important to know that while the younger generation tends to spend more time on social media every day, it has also become increasingly popular among the older generation (yes, even seniors and pensioners!).
Also, in this article, we won't talk about the popular messaging service WhatsApp as most businesses prefer to use it for customer service and less for marketing purposes.
Want to learn how to use WhatsApp to get in touch with customers? Just click on this link to take a look at our WhatsApp Business Guide.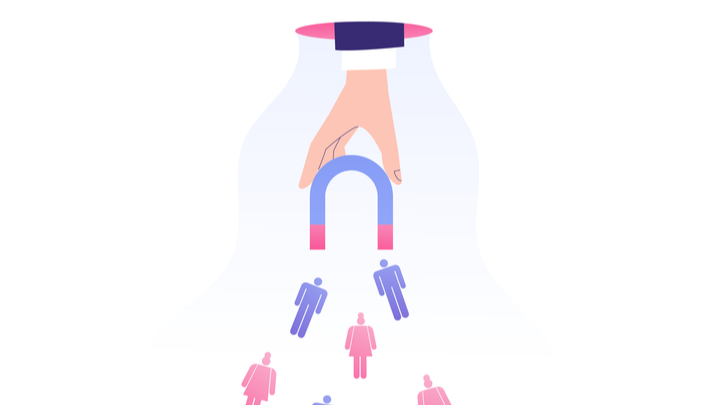 Source: shutterstock.com/Muqamba
Now, let's dive right in and start with the newest and most trending social media platform:
TikTok
TikTok is not only one of the newer social media apps, but also the one with the youngest audience.
According to Business Insider, in September 2020 TikTok already counted around 100 million monthly users in Europe alone.
Most users (60%) belong to generation Z and are therefore between the ages of 10 and 24. As of 2019, the largest age group in the UK was the 18-24 bracket, who made up 26% of all UK users. Socialfilms also found that about 3.7 million people in the UK use TikTok on a monthly basis.
Recommended Reading:
Generation Z – How to Reach Tomorrow's Shoppers Today
According to Omnicore, the average engagement rate on TikTok is 29%, meaning that about one in three users tend to interact and engage with the content they see.
Which target group uses TikTok?
Generally speaking, TikTok's main target group is generation Z, or in other words: young people up to the age of 25. Also, even younger users can be found on the app, even children from the age of six.
The content shown on the popular short video platform usually is humoristic, playful and its main purpose is entertainment.
Keep this in mind when trying to reach customers via the app.
Recommended reading:
How to Improve your Social Media Marketing with Hashtags
Facebook
Facebook is primarily used by people older than Generation Z.
In Europe, the oldest and most known social network currently accounts for 420 million monthly active users, according to Statista.
In the United Kingdom, for example, Statista found that Facebook is the social network that social media users visit the most (56%).
This also applies to the whole European continent as almost 80% of social media users preferably use Facebook (78.91% to be exact).
On a global scale, male users between the ages of 25 and 34 years make up the largest audience on Facebook (a share of 18.8%).
Which target group uses Facebook?
Facebook doesn't really have a niche or specific target group that it appeals to, making it interesting for basically all of the different age groups.
In general, however, it can be said that Facebook's target group is used by adults. It is a medium that people use to stay in touch with their family, friends, and acquaintances or to follow their favourite brand or shop.
In terms of marketing, Facebook is perfect if you want to address shoppers in their personal environment, a place where they share images, videos, and memories.
Want to learn about Facebook Ads? Check out our free whitepaper by clicking on the button!
Instagram
The special thing about this platform is that it is based entirely on images, photos, and video content. Therefore, when it comes to posting on Instagram, it is all about visual content.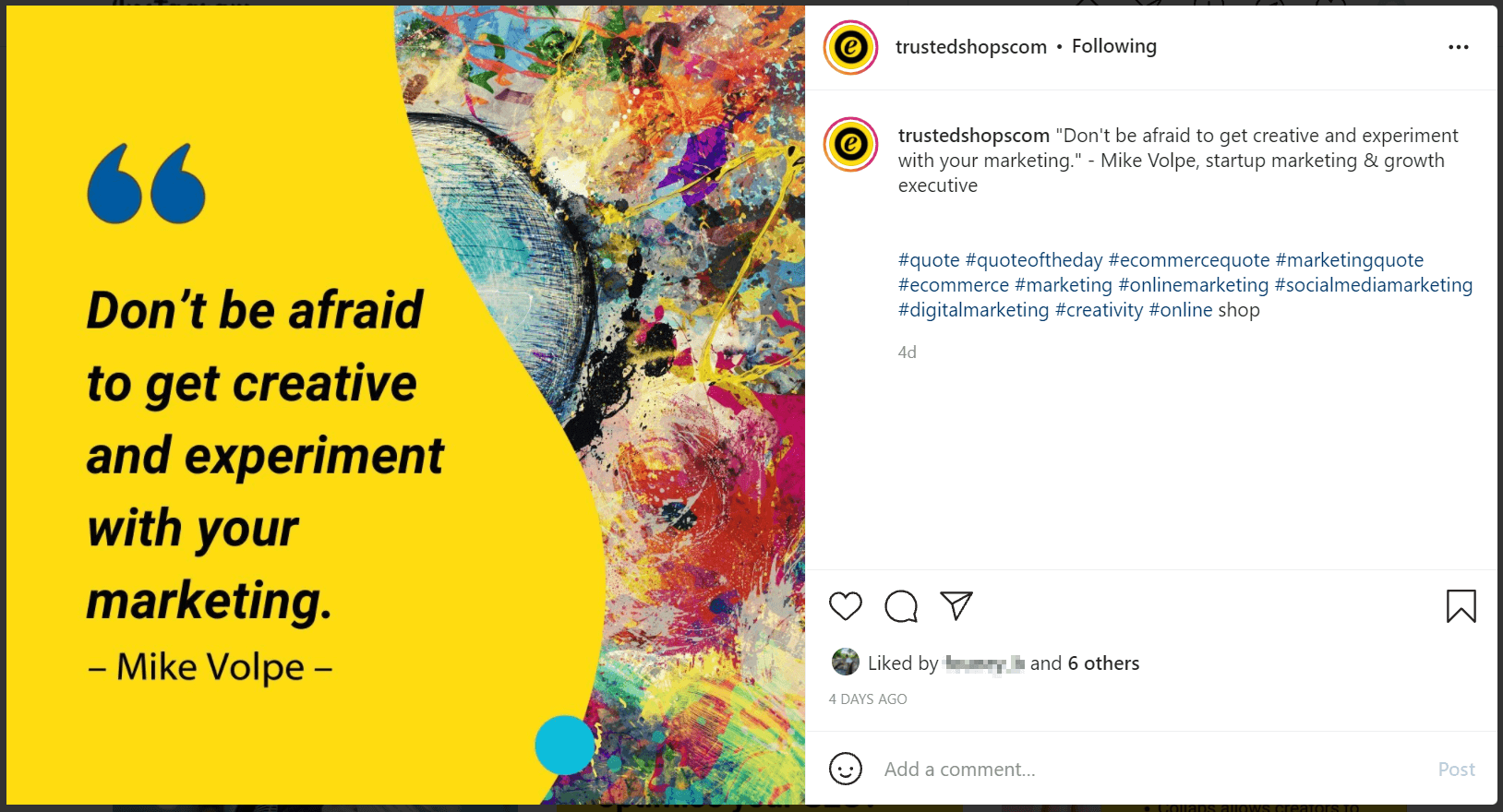 Source: Instagram Trusted Shops
The Distribution of Instagram users in the United Kingdom shows that it's mainly those aged between 18 and 40 that use the app most frequently.
Omnicore found another interesting fact about this special platform: 70% of shoppers are browsing through Instagram to find things to shop.
That is why Instagram is also very popular for influencers; they recommend and discuss products. Formats such as livestreaming shopping events or competitions are particularly appealing; precisely because influencers often share attractive discounts or promo codes for products or shops they collaborate with.
For some time now, it has already been possible to actually shop on the app. Instagram dedicated an entire new tab to this - the Shop tab.
In other words: shopping on Instagram is already a thing.
According to Scrunch, a platform where influencers and businesses are brought together, an engagement rate of around 3.5% on Instagram is the way to go.
That is why it's a good idea to post content that users would want to react to. A specific question, a challenge, anything that you can think of will boost your engagement on Instagram!
Which target group uses Instagram?
We can conclude that Instagram is primarily a medium where brands like yours can reach a rather younger audience.
The target audience of Instagram is mainly young people and young adults. Yet this medium has a broad age range: 13 to 40 years. Although its popularity declines with higher age groups, it is still very popular among the older groups, even the elderly.
Twitter
Following celebrities, catching up on news topics and trends, or following brands you like - that is the purpose of Twitter.
The platform is therefore the perfect platform when it comes to reacting to current events or sharing important news with your audience (e.g. letting your followers know about a sale event like Black Friday taking place in your online shop).
Twitter isn't only used by companies for marketing purposes, but also for customer service.
As of 2021, Twitter accounted for 206 million daily active users worldwide, according to Statista data.
In the United Kingdom, for example, 17.55 million people use the social network.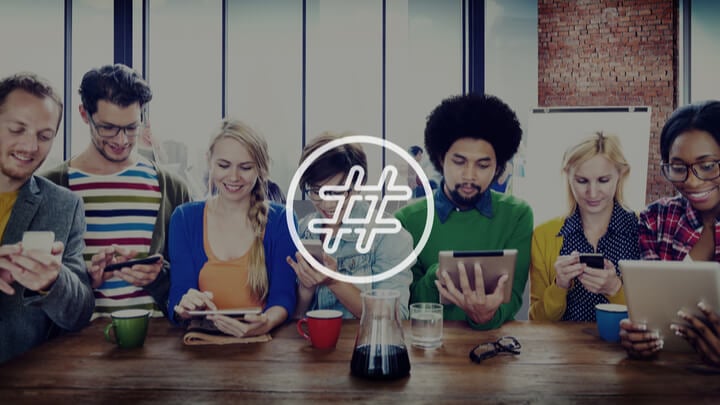 Source: shutterstock.com/Rawpixel.com
Twitter's global audience is mainly composed of users that are aged between 25 and 34. The second-largest age group is represented by those aged between 35 and 49 years old.
According to Omnicore, users of this service have a greater emotional connection to the medium than to other social media.
In addition, around 38% of users express or "tweet" their opinions on brands or products on Twitter more often than they do on other social media platforms.
However, it is noticeable that, according to Scrunch, an engagement of less than 1% is in fact normal on this platform.
For one, this may be the case because many people also post "threads" in which they discuss a topic in multiple tweets. This means that users only reply to one tweet, instead of all the tweets with one message.
Also, it's pretty common that Twitter users simply express their personal thoughts in a tweet, receiving no comment or reply for it.
Which target group uses Twitter?
Twitter's target group is mainly adults between the ages of 20 and 40. The majority of them are male (54% according to Omiscore).
Twitter users react actively to news and current trending topics as this is the main purpose of the platform.
Recommended Reading:
9 Tips for Successfully Promoting Your Business on Twitter
LinkedIn
This medium is primarily aimed at the business community, meaning that you will mainly encounter an older target group, but also a few retirees on LinkedIn.
Worldwide, the business and employment-oriented online service is used by 660 million people. According to the platform itself, the LinkedIn members in the EMEA region (Europe, Middle East, and Africa) make up more than 206 million people.
Which target group uses LinkedIn?
Basically, the target group of LinkedIn is employees, employers, and literally the entire job market. Therefore, most users are between 20 and 65 years old.
Unlike most of the other social media, most LinkedIn users are male.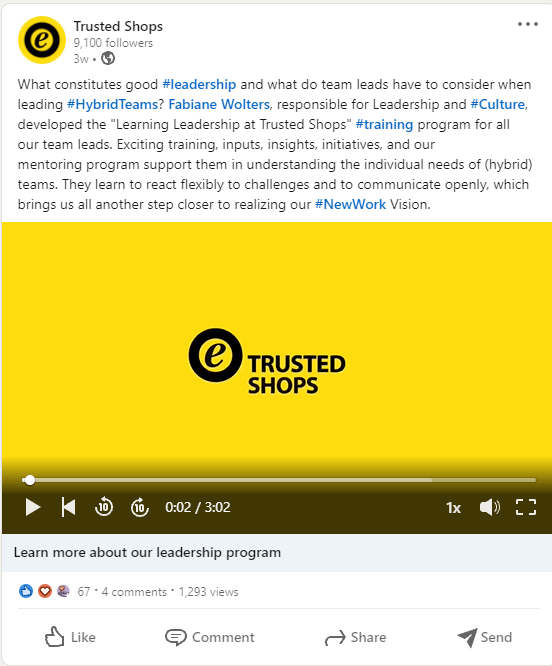 Source: LinkedIn Trusted Shops
Recommended reading: 5 Beginner's Tips for LinkedIn Ads
Pinterest
A ComScore poll found that 8 out of 10 mothers in the United States are actively using the Pinterest app. This target group is most likely no different from the European markets.
Why is this group represented as much on Pinterest? As you can read in our Pinterest marketing article, Ben Silbermann, Pinterest co-founder, describes the platform as a "catalogue of ideas".
The platform is mainly about ideas for DIYs, cooking or other hobbies.

Source: Neil Patel
Good to know: 89% of users spend time on the app to look for purchase inspiration, while 46% of the weekly Pinners have already discovered a new brand or a new product on Pinterest.
Which target group uses Pinterest?
As we already pointed out, the broad majority of Pinterest users are woman, mainly those aged between 30 and 64.
Omnicore found that users feel that the medium gives off a positive vibe, which is why the platform is ideal for introducing and testing new products in a positive environment.
According to Pinterest, sponsored pins usually receive an engagement rate of 2-5%.
YouTube
YouTube is also a very special medium, as it exclusively focuses on video content. Over 2.3 billion people worldwide use YouTube at least once a month. As you may know, it is the second most popular search engine in the world (after Google).
As Social Films reveals, in the UK, for example, the popular video platform is used by 35.6 million adults.
According to Influence4You, YouTube's engagement rate is 4.74%.
YouTube videos can be expensive to produce, but they don't have to be. Make sure to check out our article on creating YouTube videos on a budget.
Which target group uses YouTube?
YouTube actually has one of the broadest target groups: young people and older generations use the medium regularly. That is why YouTube SEO is so important.
However, generally speaking, the daily usage and number of accounts is higher among the young.
Snapchat
This app revolves around sending messages or images to friends. The special feature that makes Snapchat unique is, however, that those messages or images are usually immediately deleted after they have been viewed.
The app also features "Stories" that users can view multiple times for a set period of time; it is basically the same feature offered by other social media platforms like Instagram or Facebook.
Which target group uses Snapchat?
In the US, most Snapchat users are younger than 30 and usually aged between 18 and 29. According to Omnicore, the majority of users are women (58% of Snapchat users).
Those aged between 13 and 17 account for the most users globally (12% of the global audience).
One thing is clear: it is mainly millennials and generation Z users who are actively using Snapchat. However, many users between 25 and 34 also like sending out Snaps, as they mark the second largest age group when it comes to Snapchat.
Conclusion
In general, young people between the ages of 15 and 25 in particular use social media, but the older generations are also starting to use them more.
If your customer target audience is particularly broad, Facebook and YouTube are the best platforms for you and your marketing. They usually feature all age categories and they are relatively "neutral".
Other social media platforms belong to a more specific target group, e.g. LinkedIn to working people and Pinterest to creatives and tinkerers.
We therefore recommend you to get to know your target group as well as possible. Only then will you be able to address them appropriately via social media.
This article was originally published and adapted from our Dutch blog: De doelgroepen van social media