You've been considering setting up a Twitter profile for your online shop for a while now, but you're not sure how your business could benefit from it? Even though Twitter is very different from other social networks, a good marketing strategy can in fact not only increase your conversion rates, but also raise the awareness of your brand in no time!
Keep reading and find out our 9 tips on how to successfully promote your business on Twitter.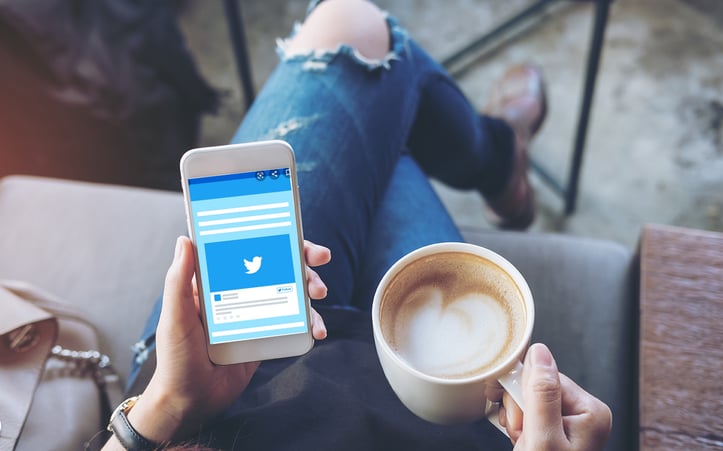 As a certain American president shows us nearly every day, you can really evoke a reaction with your social media posts. Everything published on his Twitter account is immediately relayed across the globe.
Of course this doesn't mean you have to imitate politicians to promote your online shop!
However, this account is a perfect illustration of how Twitter can help you increase the visibility and notoriety of your business.
Strangely enough, when it comes to businesses on Twitter, it's actually similar to politics on Twitter: it's important to be careful to find the right "tone", interact with your followers on a regular basis, and be aware of trending topics.
If you develop an effective strategy, Twitter can have a positive impact on your brand's reputation and maintain a better relationship with your existing and potential customers.
In this article, we'll give you some useful tips on how to showcase your business and market successfully on this lucrative platform.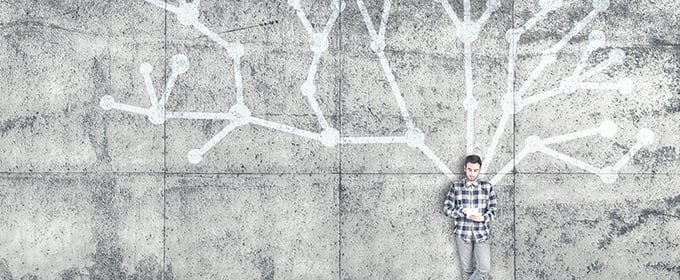 Twitter in figures
With about 330 million monthly active users and more than 500 million tweets published every day, Twitter is one of the world's most popular social networks.
Unlike other social networks, 66% of Twitter users are male, compared to just 34% female users. Most users are between 35 and 65 years old.
That's why Twitter could be the perfect boost to your digital marketing.
Platforms such as Instagram and TikTok address a completely different target group: their users are mainly under the age of 35.
By using Twitter, you'll have the opportunity to reach a new group of potential customers.
Twitter terminology
Feeling a little lost when hearing terms like "tweet", "retweet" and "hashtag"? That's okay! Below we summarised the most important terms to know in order to run a successful business profile on Twitter:
Tweet: a short message posted on Twitter (maximum 280 characters)
Retweet: sharing/reposting someone else's tweet (your followers will see who posted the original tweet)
Timeline: The news feed (in chronological order) showing tweets posted by people you follow
Hashtag: "#" - This is the most important symbol on Twitter. Users place it in front of a relevant keyword or add them at the end of their tweet to categorise their tweet. By clicking on a hashtag, all posts that contain the same hashtag will be displayed in an overview page.
Recommended Reading:
How to Improve your Social Media Marketing with Hashtags
Trending: A section to find the topics and hashtags that are currently being tweeted the most by Twitter users in your area or country.
Mention: Type the "@"-symbol in a tweet in which you want to mention another Twitter user or profile. The username in your tweet will link to the user's profile page.This method is often used to get this user's attention.
Now that the terms are a little clearer to you, let's dive into how you can develop your own marketing strategy for Twitter!
9 tips for developing a successful Twitter strategy
Statistics show that 40% of Twitter users have made a purchase based on a tweet they've seen. However, many European companies are still hesitant to include Twitter in their marketing strategy.
The social network is known for its fast news content and is based on user engagement.
That's why you should keep in mind that Twitter works very differently from other social networks where you may already have a profile for your online shop or business.
On Twitter, reacting to the news, using the right "tone", and publishing at the right time are things that are absolutely crucial to attracting the attention of new followers (and potential customers). That is why it's necessary to develop your own content strategy over time.
1. Creating your account
If you want your business to be successfully engaging on Twitter, it's important that your profile makes a good first impression on your potential new customers.
To do so, you must first complete your account so that it fits into your brand image.
Above all, it's essential to think about which target group you want to address on Twitter. If you've found the answer to this question, always keep your audience in mind before you do anything on the platform.
Recommended Reading:
How to Market Your Customers Better by Creating a Buyer Persona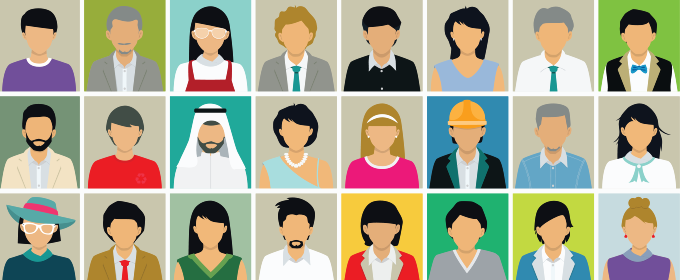 To be able to use the full potential of Twitter, your professional account must be complete. This means that you need to find a suitable username, select a good profile picture and banner and add an appealing description to your profile's bio.
Choosing the best username
Choose a name that is as simple and relevant as possible in order for your customers to easily find you on Twitter. This is your company's unique identifier (for example: @TrustedShopsUK).
But, watch out!
Don't be too creative.
It's recommended to use a name that is identical to the one you use on other social networks.
Selecting the right images for your profile
The profile photo contributes to the first impression you give because it shows, among other things, directly next to all of your posts. This is why we recommend that you use a photo that represents your brand. It can be your company's logo or a combination of colours associated with your brand.
Whereas a profile photo will remain fairly constant, it can be useful to change the banner (background) image after a while. You can choose it, for example, based on a current campaign or adapt it to each season. But always use an image with a high resolution!
Your profile's bio
Directly beneath your profile picture you have the possibility to write a short description (maximum 160 characters) about your company to appear appealing to new followers.
We recommend that you keep it short. It's more appropriate to describe your brand with just a few words or maybe just integrate your company slogan.
GolfOnline has chosen its logo as a profile photo and included a customer's review in their banner image.
In their bio, the brand briefly sums up what their shop is about and invites visitors of their profile to get in touch with them.
2. Stay tuned
Always try to keep Twitter's golden rule in mind:
Twitter users want to find out what's going on in real time.
For this, it's particularly important for you to stay in touch with your niche.
Find out about current trends in your industry, the interests of your target audience and what your competitors are doing.
Also, stay tuned about the latest news and relevant events taking place.
It can be useful to implement a social listening strategy. You don't know about social listening yet? Social listening allows you to find out what your customers think about your brand, your products and your service. It's about monitoring, analysing, responding to comments and participating in discussions.
This is your chance to build a relationship with your existing and potential new customers and to find out what they expect from your brand.
Recommended reading: How to Handle Negative Online Reviews
3. Build yourself a network
When you first start on Twitter, you should invest some time in networking.
Find and follow:
your competitors to discover their Twitter strategy

influencers

and journalists with whom you plan to cooperate in the future → Get in touch with them!

events

and conversations that may be of interest to your brand from a marketing perspective
By following these contacts, you can develop an even more effective marketing strategy, because you can figure out how to stand out from your competitors and maybe even make a few business contacts yourself.
Organise yourself by using Twitter lists! With these lists, you can structure your Twitter news feed.
You can arrange the accounts you follow and their tweets by specific topics. It's possible to create lists yourself, but it's also possible to subscribe to public lists of other users.
4. Develop an unique brand voice
You can only be successful on Twitter if you develop your own style of tweeting over time.
Find a certain style that matches your brand, one that will make you appear as unique as possible. Decide if you prefer to keep your followers informed (about new products, etc.) or if you prefer to entertain your followers.
Tip: Be creative, but keep it simple and brief! Tweets with a specific message are popular throughout the Twitter community. The average Twitter user normally takes no more than 2 seconds to read a tweet.
You can also retweet tweets from other users displaying values you share.
The American fast food chain, Wendy's, is very popular for their clever tweets. (Source: Twitter)
5. Use visuals
According to Twitter, tweets with images, graphics, videos (5-15 seconds) and GIFs receive an average of 35% more retweets than tweets without visuals.
Try adding visuals to your tweets to not only make them more interesting and appealing to your followers, but also to convey and reinforce your brand's message.
The Party Delights brand emphasises its message with an appropriate image while including a joke in their tweet.
However, try to vary your content! Don't use the same content twice!
6. Include Hashtags
Now we've come to one of the key success factors on Twitter: hashtags.
Twitter is considered to be the original creator of hashtags.
This is why the "#" sign is a significant part of this social network (and pop culture). Studies have shown that using hashtags properly improves your account's visibility and can actually increase your conversions.
If you include relevant hashtags in your tweets, you will reach many more users on Twitter and therefore more potential new customers for your shop.
Tip: Don't use more than one or two hashtags per tweet!
Are you curious to find out more about hashtags? Hashtags are indispensable for your marketing strategies. That's why we've dedicated a complete article to them to help you use them properly. Take a look here:
Recommended reading: How to Improve your Social Media Marketing with Hashtags
7. Create a schedule for your tweets
As you already know, the reason why Twitter is so popular is because users can quickly find out about what's going on in the(ir) world.
But for you, this means that users only see your tweets when they are active. Only very few people really scroll all the way down their news feed.
That's why it's important to schedule your tweets at times when particularly many users are online so that your posts don't get lost in a mass of other tweets. Organise yourself by creating a publication schedule.
Try tweeting at different times and different days to see which strategy gets the best engagement rate. Measure your statistics using analytical tools. For example, use Twitter Statistics to see what works best. You can find more information about Twitter Analytics here.
Tip: Also take into account holidays, upcoming trade shows, new product launches and other things.
Recommended reading: 8 Ways to Build a Marketing Calendar

When is the best time to post on Twitter?
If your company focuses on B2C relations, post on Saturday and Sunday around noon or late afternoon, as these are the times that get the best engagement from your target group.
According to Hubspot, If you run a B2B oriented company, it's better for you to tweet on weekdays. When aiming for as many retweets and click-throughs as possible, it's best to publish your posts at noon or between 5 and 6 pm.
Nonetheless, each niche is unique and you should always feel encouraged to test out a few things to be certain.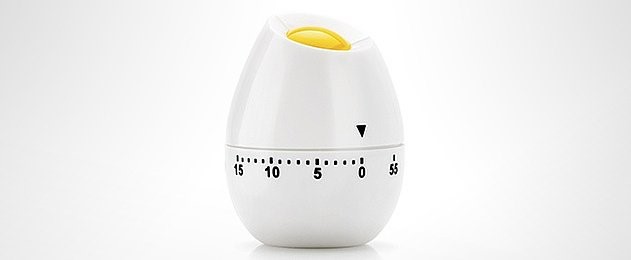 8. Get in touch with your followers
Twitter is the perfect platform to engage with your customers.
Communicate regularly with your followers (preferably via a direct message), respond quickly to questions asked and let your followers know about any news or announcements.
We recommend that you ask questions in your tweets and run a poll every now and then. In this way, you'll have a more personal relationship with your customers, get great insights, and you'll have the opportunity to fulfil their wishes.
9. Launch an advertising campaign
Now that you know how to create content on Twitter, you can think about running an advertising campaign there as well.
We recommend that you wait until you have built your own community and have already gotten familiar with the different functions of Twitter before starting an ad campaign.
The benefits of advertising on Twitter include better visibility of your products, reaching more potential customers and new followers as well as increasing traffic to your account and online shop.
There are three different types of ads on Twitter:
Sponsored Tweets

Sponsored Accounts

Sponsored Trending.
With an advertising campaign, you have the opportunity to target your audience, for example, based on a particular location or interest. You can find more information here.
A campaign could be a great opportunity for you to boost your sales and/or raise brand awareness.
In a nutshell
The key factors of your success on Twitter :
Make your brand unique by developing your own style of content and attracting new followers.


Tweet on a regular basis and organise yourself with a calendar


Keep it short and don't spam your followers.


Use visuals - this will lead to more engagement than text alone.


Use one or two relevant hashtags per tweet.


Interact with your followers and respond to them quickly.


Measure your statistics using Twitter's analytics tools.
👉Now, it's up to you - tweet, retweet and get inspired!
Good luck! 🍀
Want to keep learning about social media and e-commerce? Check out our Ultimate Instagram Guide:
This article was originally published and adapted from our French blog: 9 conseils pour réussir votre marketing sur Twitter.